It may be July but Waitrose just held the most fabulous Christmas party with previews of the Waitrose Christmas food range.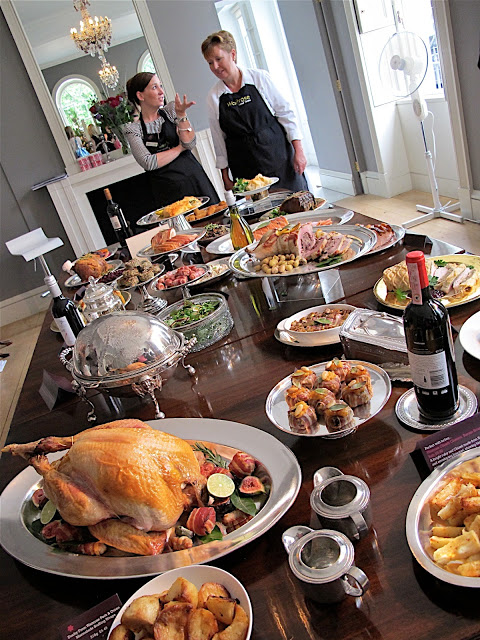 All items from the Waitrose Christmas food range were on display and many were available to taste. The main Waitrose Christmas food ranges being highlighted were Heston from Waitrose featuring dishes developed in collaboration with Heston Blumenthal, the Seriously range and Duchy Originals organic range.
Waitrose Christmas food range preview
Getting your head around what to eat at Christmas was surprisingly easy when it all looked this good.  Below are my favourite five savoury and favourite five sweet items from the Waitrose Christmas food range. You won't find turkey or mince pies in this top 10, these items were those which I thought were most exciting.
If you are hungry for more then do check out the huge photo album on my new Facebook page.  (Make sure you "like" me too!)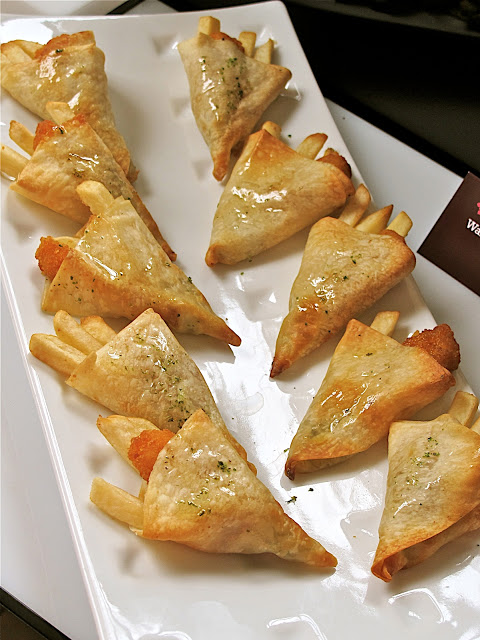 1. Waitrose Christmas Mini Fish and Chips Cones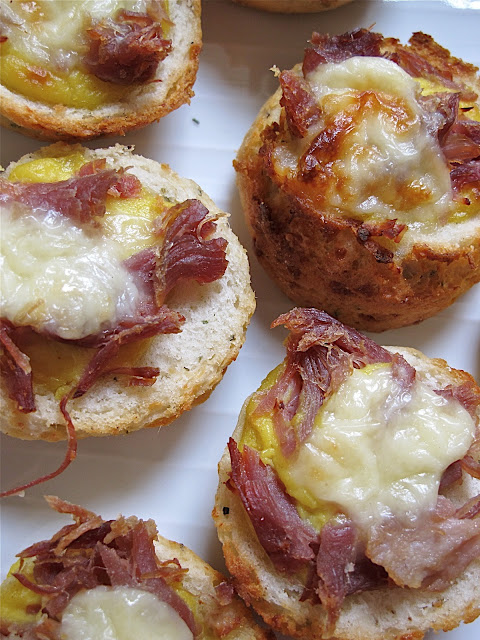 2. Waitrose Christmas Ham Hock Scones with Mustard
Predicted to be a best seller.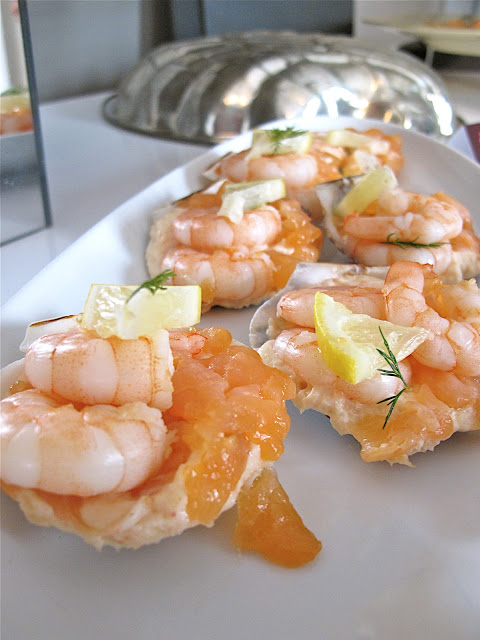 3. Mini Shellfish Selection (from Waitrose Entertaining only)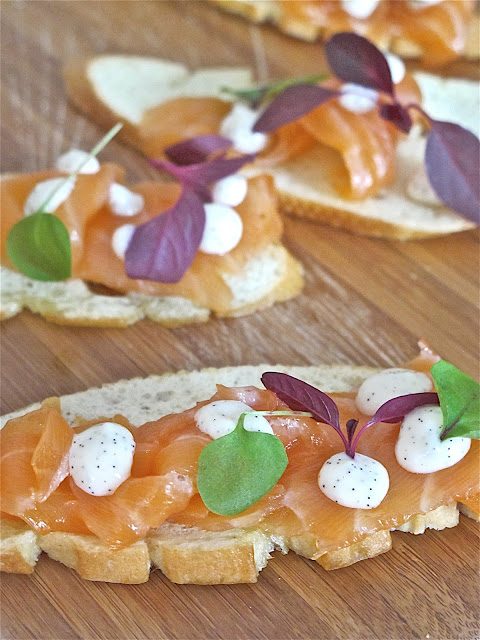 4. Heston from Waitrose Lapsang Souchong Tea Smoked Salmon
with Vanilla Mayonnaise
This vanilla mayonnaise was fantastic!  Incase you are wondering, I made
this recent cake
before I saw this.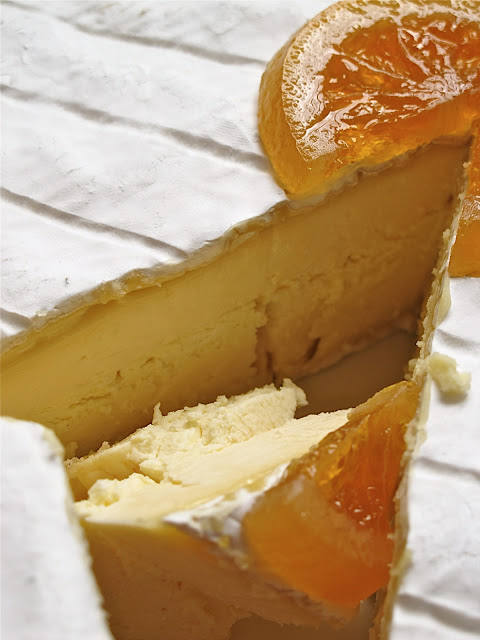 5. Waitrose Christmas Rouzaire Brie with Grand Marnier.
Can you see a faint horizontal line through the middle of this brie? They slice it through the middle like a cake, drizzle with Grand Marnier and then sandwich it back together to let the rind build up again outside.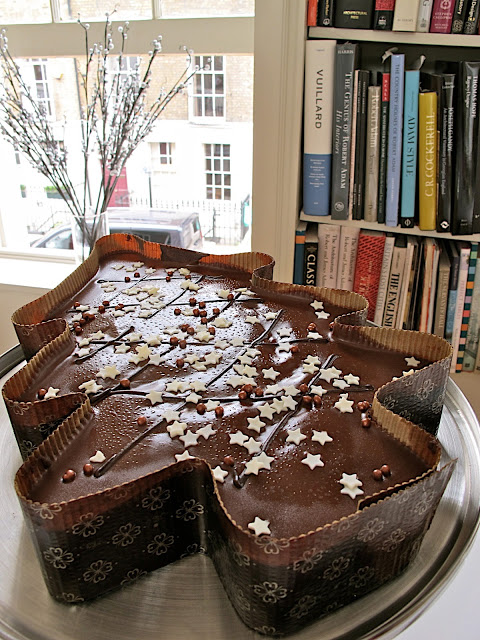 6. Waitrose Christmas Tree chocolate cake – a bargain at £5.99, it was huge.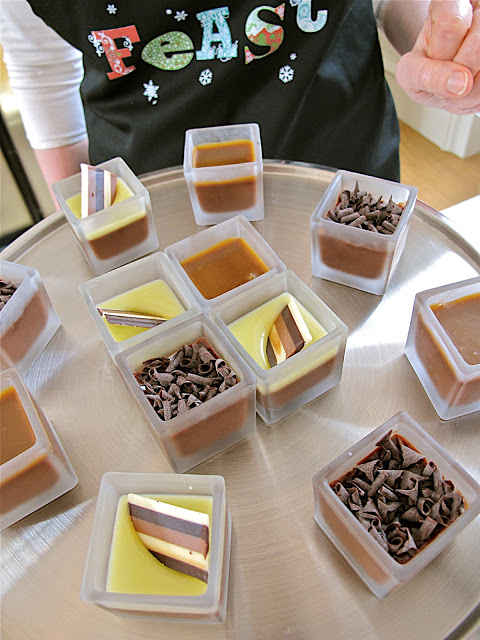 7. Box of Chocolate Dessert Pots
These were still in development but the idea is that you will be able to give a box of little desserts as a gift rather than a box of chocolates. I can see food bloggers the breadth of the country swooping in and buying these for the little glass dishes alone!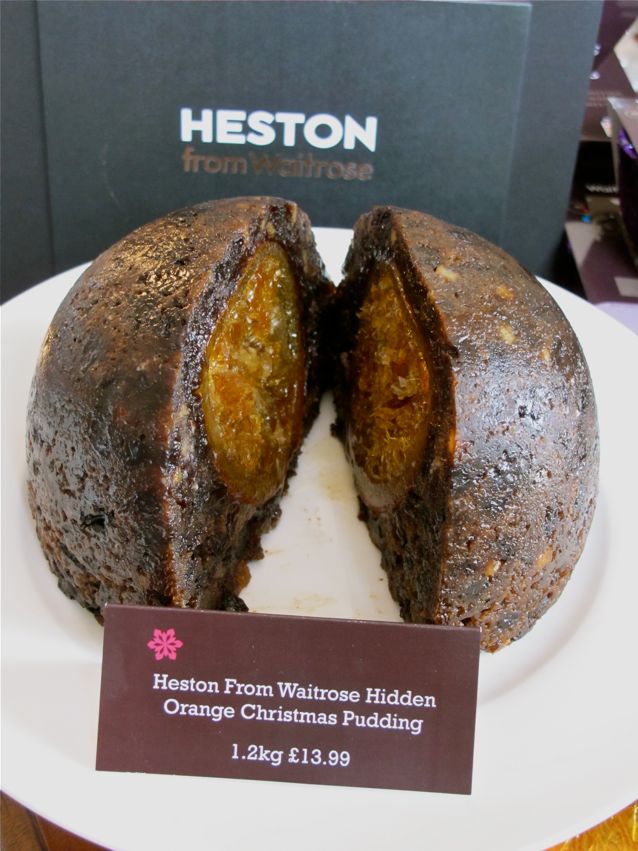 8. The famous Waitrose Heston Christmas Pudding with hidden candied orange
Waitrose's show stopper this Christmas is Heston's Orange Christmas Pudding. A whole candied orange inside.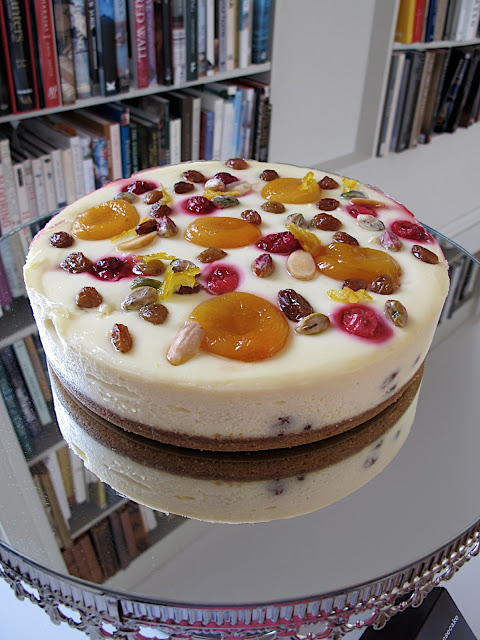 9. Waitrose Christmas Fruit and Nut Cheesecake
I really loved the jewelled appearance of the fruit on top of this cheesecake.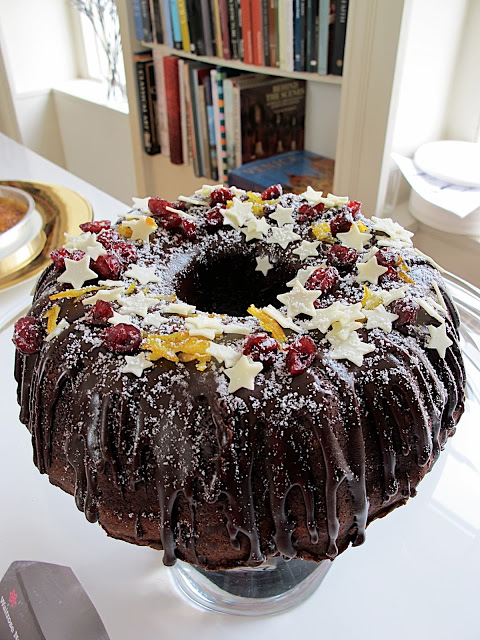 10. Waitrose Christmas Nutty Chocolate Kugelhopf
My personal favourite, the Christmas kugelhopf.  I thought this dessert had real "wow" factor. Apparently it looks even better if you microwave it for 20 seconds to make the chocolate sauce glisten.
I hope that's whetted your appetites for later in the year and you can now get back to eating choc ices and applying sun cream in this unusually good summer we have been enjoying.  It won't be long until Christmas ranges appear in shops, usually the second that summer sales are over.  Selfridges are opening their Christmas department the first week in August.
With thanks to Waitrose for inviting me to their Christmas launch last week. And the popcorn.