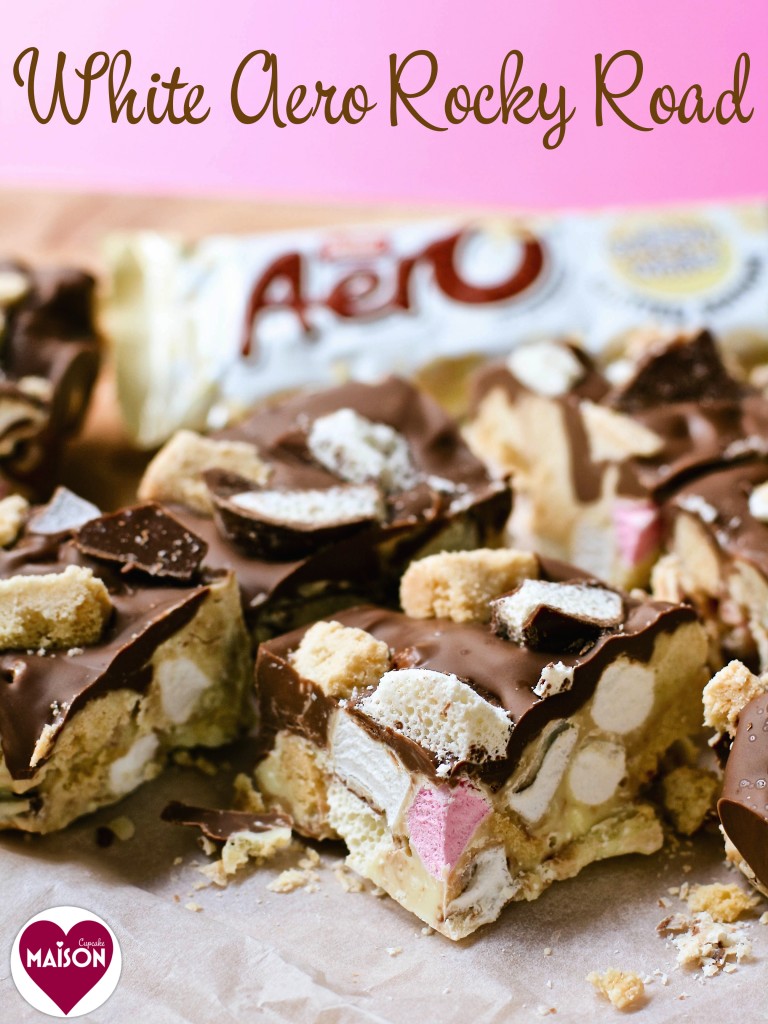 Rocky roads or tiffins, those toothsome chunks of chocolatey biscuit studded with marshmallow.
They are my nemesis in many a coffee shop and make a convenient no-bake tray treat to send in for school fetes and bazaars. There is an unnerving quantity of chocolate in these bars but they solidy chop down into bitesize pieces.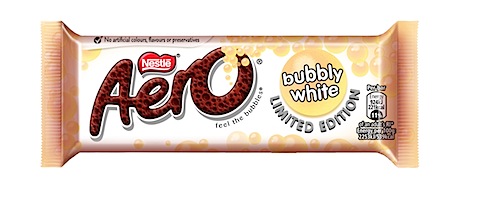 Taking centre stage is the new limited edition Bubbly White Chocolate Aero bar which will be available from confectioners, newsagents and sweetie vendors from next week. I especially like that the bubbly white chocolate centre still has a milk chocolate covering.
The new white chocolate filling was picked by Aero Facebook fans above other options lemon, strawberry and cappucino. Although the coffee variety – for which I was Aero's Flavour Ambassador during the vote – had a certain sophistication, I think fans made the right choice and I rather like this version more than the familiar Mint Aero!
Will you be trying the new Bubbly White Aero?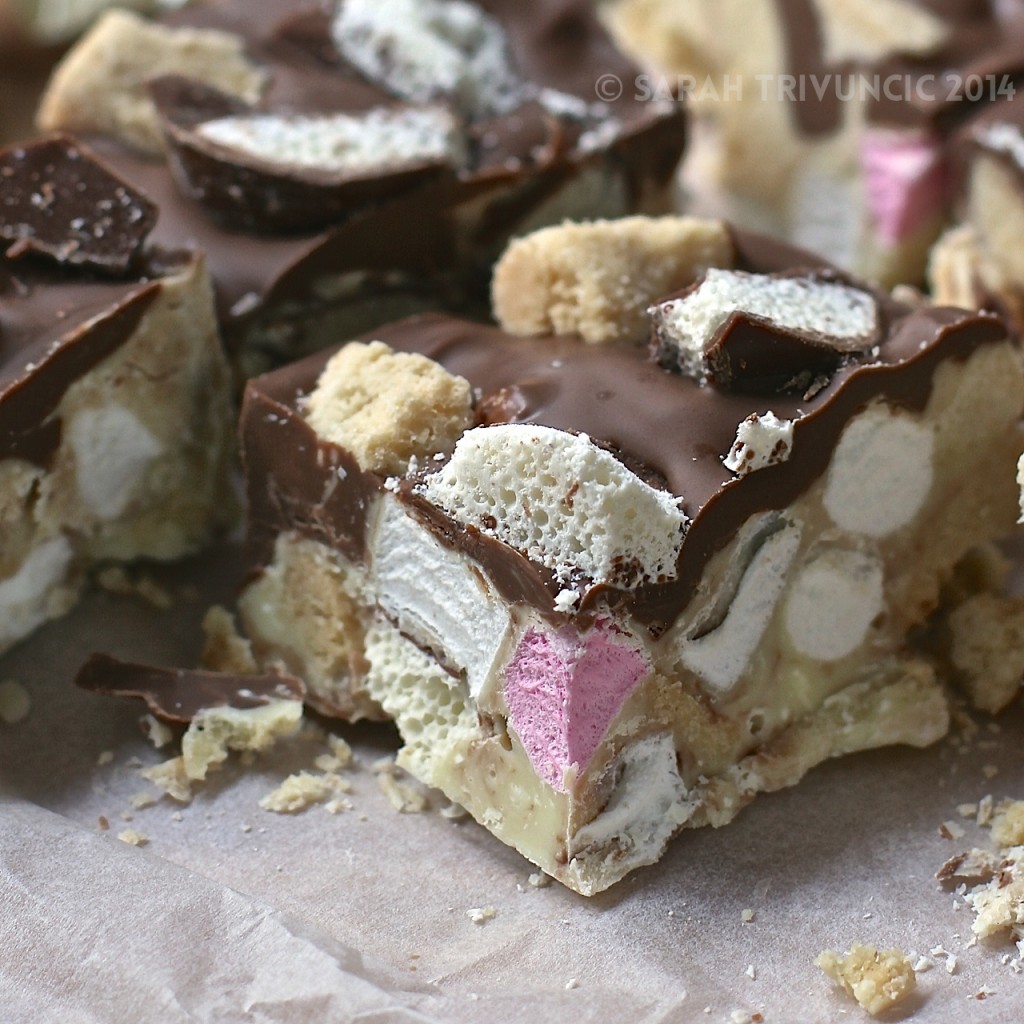 White Aero Rocky Road
Makes 24 large squares

Ingredients
4 x 100g white cooking chocolate broken into chunks
2 x 100g milk chocolate broken into chunks
12 fingers of shortbread chopped into dice sized chunks
40g mini marshmallows
3 x Bubbly White Chocolate Aero chopped into chunks

You will need a rectangular tray approx 30cm x 15cm lined with non-stick parchment. I use disposable foil ones if I'm giving the contents away.

Tip: A double boiler is useful for melting chocolate but otherwise a heatproof bowl over a large pan of simmering water does the job equally well. I would not suggest microwaving large quantities of chocolate (although I do in other recipes using smaller amounts).

Directions

1. Melt the white chocolate in the double boiler until almost all lumps have melted.

2. In a medium size mixing bowl, mix the white chocolate with 3/4 of the shortbread and all of the marshmallow then decant into the baking tray lined with non-stick paper.

3. Scatter 3/4 of the White Aero chunks on top. Allow the white chocolate to set for a few minutes.

4. Clean the white chocolate from double boiler and then melt the milk chocolate chunks in the same fashion. Allow to cool slightly.

5. Pour the melted milk chocolate over the top of the white layer. Spread towards the edges and then stud with remaining pieces of biscuit and White Aero.

6. Leave to set firm and when completely solid slice into chunks with a sharp knife.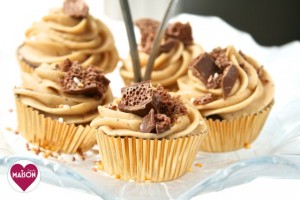 If you like this Aero recipe try my mini Aero cupcakes
Post commissioned by Aero for a fee.