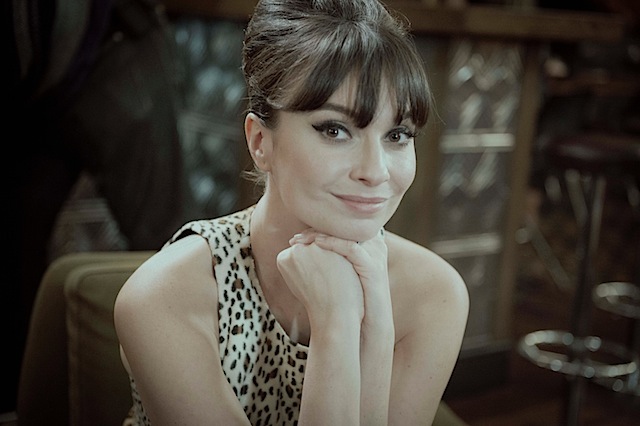 It sounds like a cross between Dragon's Den and The Voice.
Four celebrity mentors will help four candidates to launch their ideas in the opportunity of a lifetime.
The project, called Launching People will see pop-up chef and Sunday Times cook Gizzi Erskine search for undiscovered British and Irish talent.
But it's not just food. Award-winning actor and producer Idris Elba, singer-songwriter Paloma Faith and portrait and fashion photographer Rankin will also be nurturing candidates with a passion for film, music and photography.
The mentors, together with Samsung will be scouring the length and breadth of the UK and Ireland to find people with extraordinary potential and original ideas. The chosen candidates will work with one of the four inspirational mentors to collaborate on a unique project. Their journey, from meeting the mentors to the launch of their project, will be documented in a television series to air later this year.
Could you be what the celebrity mentors are looking for?
Film: Idris Elba, award winning actor, producer, and DJ says: "I want a story that's inspiring."
Music: Paloma Faith, singer-songwriter, performer and actress says: "I'm really looking for something we've not seen in a British artist before."
Food: Gizzi Erskine, leading pop up chef and food writer says: "The simple ideas can be the best. But a simple idea with a bit of glitter on it is far more exciting."
Photography: Rankin, world famous portrait and fashion photographer says "I want to know what they do that's different, that's interesting."
What can Gizzi offer you?
So where do Samsung fit in with this?
Andy Griffiths, President, Samsung UK and Ireland, commented: "Everyone knows Samsung for launching products and every day we're inspired by people who use those products to achieve amazing things. 'Launching People' is all about doing just that – launching people's potential through technology, whatever their stage in life. We hope to give people with passion, ambition and a hungry mind, a launch pad for their bright ideas and change their lives in a positive way."
Two opportunities:
1. The mentors will select four candidates with whom they'll work one-to-one. The chosen protégés will spend 2-3 weeks together, working closely with their mentors in a house fully furnished with Samsung's latest technology on their personal projects, building towards a grand launch event and making their ideas and ambitions a reality.
2. And the public will get to vote for one winner in each category to receive £500 for personal tuition and Samsung technology up to the value of £2000.
How to enter:
To apply you need to make a 2-minute video all about you and your ambition. This is your chance to show off your passion, your personality, and your project idea, to get the attention of the four celebrity mentors. Then supply an image and a bit of copy and you're good to go. You can find out more and upload your submission at: www.LaunchingPeople.co.uk
Submissions are open until Thursday 6th March and the final four will feature in the television series later this year.
There will also be a 'People's Choice' winner per category, voted for by the public on Facebook, who will receive personal tuition and Samsung products that will support them in pursuing their dreams. The 'People's Choice' winners will be announced on Friday 7th March.
Sponsored post.