The calendar flipped over to July this week marking my 4th blog birthday. I was posting about the Classic French eclairs event on the 1st so waited until today to reflect on four years of blogging and share pictures of my pop up event at the Walthamstow Appetite Festival Gourmet Food Fair this weekend.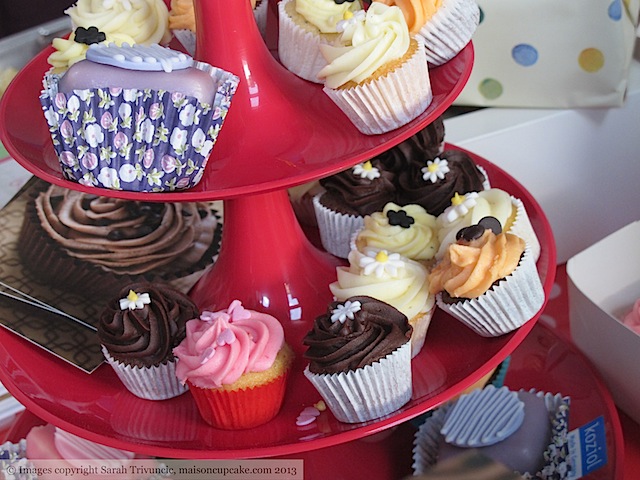 Although I often make things for friends I do not sell commercially. Lots of people asked me on Saturday whether I had a shop and although the idea is lovely I really couldn't commit to it. But I did come away with some ideas for the future so maybe this won't be the last time I take part in an event like this.
Below are some pictures of my creations – many of which will make it into future posts I expect!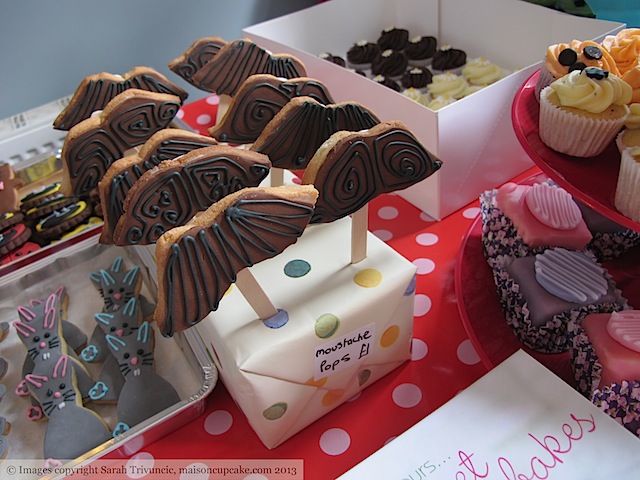 Kids went crazy for moustache cookie pops! These sold out first, some families bought one for each child. "Make sure you instagram them first!" I wanted to say!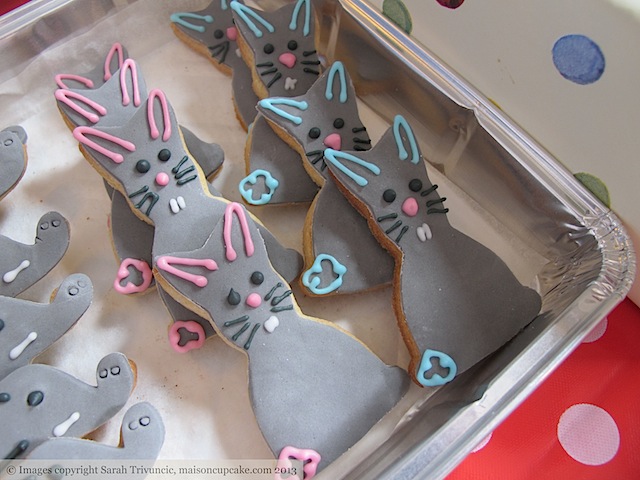 These bunnies were in fact made using a dress cookie cutter. I decided that upside down they looked more like bunnies.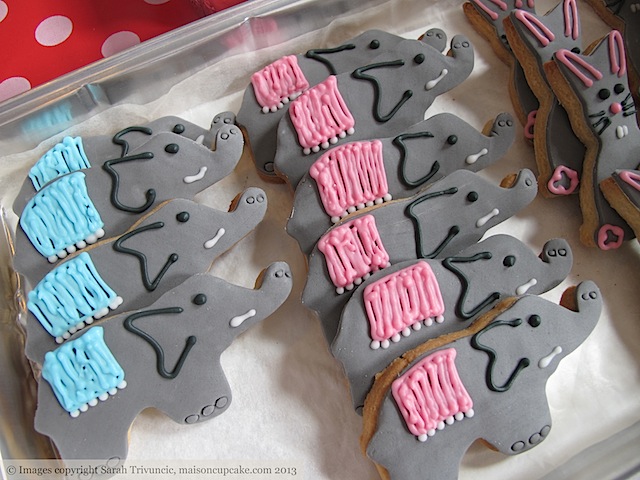 In the same colour scheme I had elephant cookies. The toes and nostrils on trunk were made by impressing a wider piping nozzle into the sugar paste .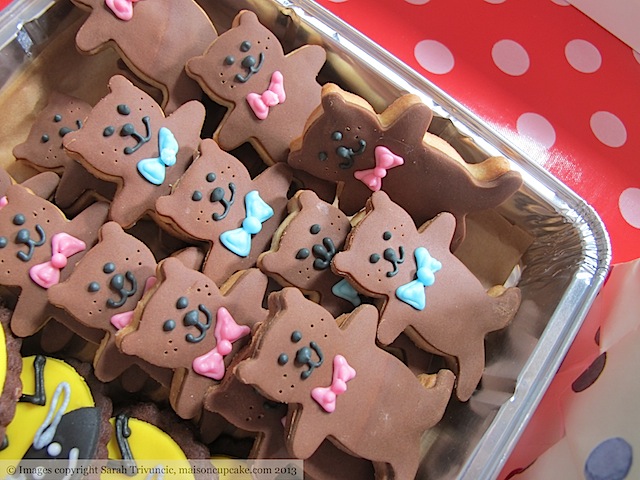 These bears were pretty adorable and I have lots of ideas for similar bears in future.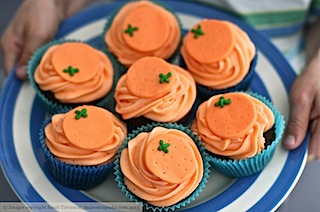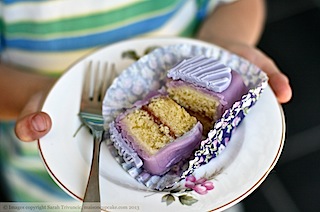 And these are a sneak peak at my chocolate orange cupcakes and violet fondant fancies.
Despite shifting an impressive amount of cake, I'd made enough to stock a cafe for 2-3 days so various friends in Walthamstow Village were treated to a box of delights containing a selection of leftover cupcakes and cookies.
I admire people who run baking businesses and cafes but it's a hard slog to make a profit on perishable goodies that require such a lot of last minute work. It brought back memories of the photo shoots for my book. Reassuringly, this time round I was a lot less stressed and managed to finish decorating everything rather than a handful appearing in the photographs!!
Thank you for reading over the past four years and I hope I can continue to bring you equally lovely selections of cake to your computer screen even if I can't manage a personal delivery to everyone at home!