Cooking courses at Leiths are sadly something I'll probably never get to do. But for one evening at least I find out what cooking classes at Leith's are like.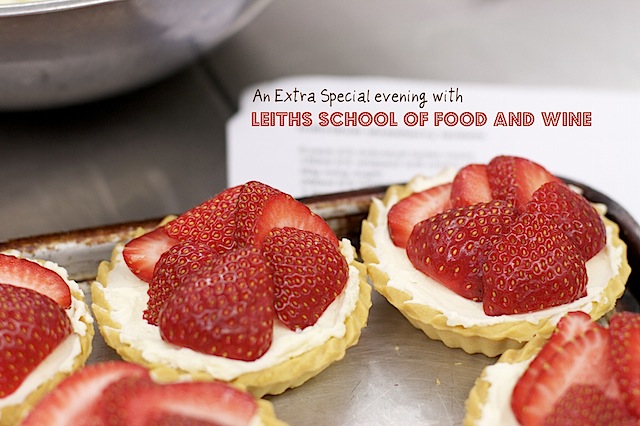 Extra special need not mean expensive and affordable need not mean sacrificing taste.
An ongoing partnership between Leith's School of Food and Wine and Asda to completely redevelop each product in the Asda Extra Special range is quietly revolutionising the supermarket premium range.
Myself and an enthusiastic crowd were invited over to Shepherd's Bush to repeat the memorable experience of cooking in the Leith's kitchen with those vintage copper saucepans. The pleasure of working in the cookery school that trained foodie stars such as Angela Malik, Lorraine Pascale and Lulu Grimes amongst others was matched by being able to tuck into our hard work afterwards.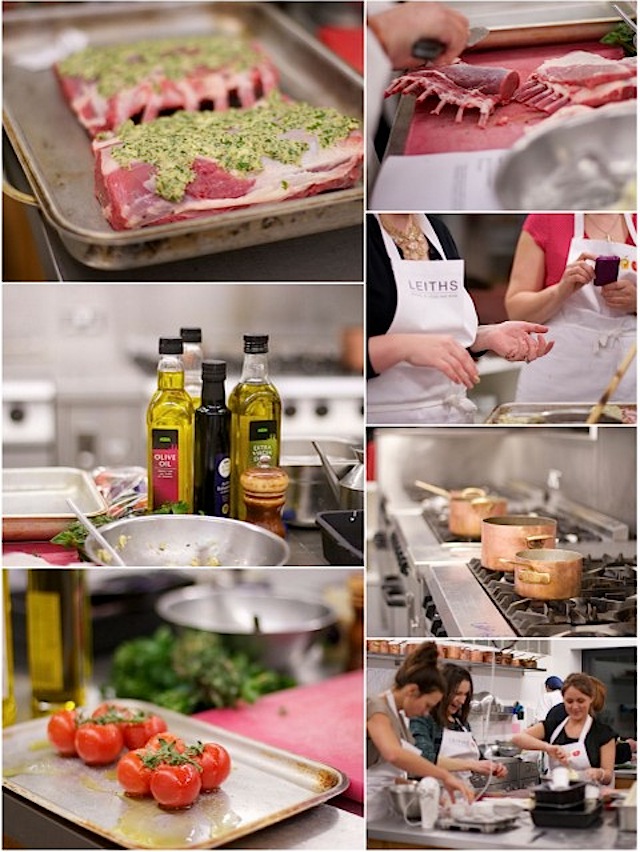 Amongst our tasks in the kitchen were assembling strawberry tarts, trimming racks of lamb with mustard and herb crust making mini chocolate truffle cakes and the occasional sneaky tweet.
The Leith's staff were on hand to do some of the less interesting tasks like steaming vegetables and *cough* washing up whilst their guests beat up cake batters and cheesecake style tart fillings.
All ingredients where possible were from the Asda Extra Special range even down to – big surprise this – Extra Special samphire. Perhaps I shouldn't be surprised… I've often seen Asda stock lobster in the freezer section and it's these assumptions that Asda intends to challenge with the Leith's collaboration.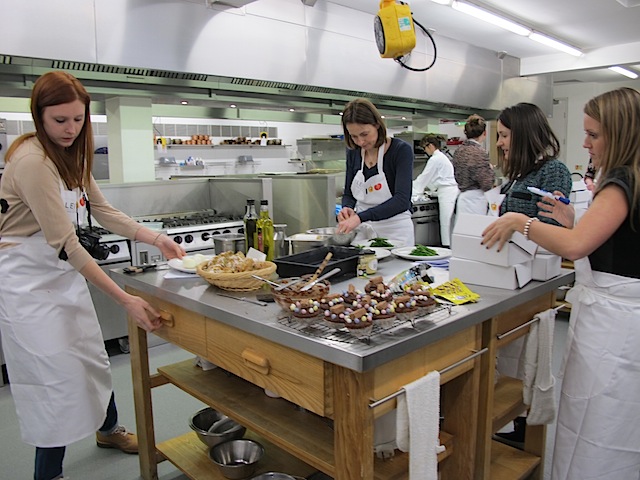 For most of us this was a second visit cooking at Leith's with Asda and it's probably a cop out to say we were not worked as hard as before Christmas!
This time the emphasis was on fun, decorating mini egg topped cakes, the aforementioned strawberry tarts and the pedestrian but tricky issue of getting those soft boiled eggs just right.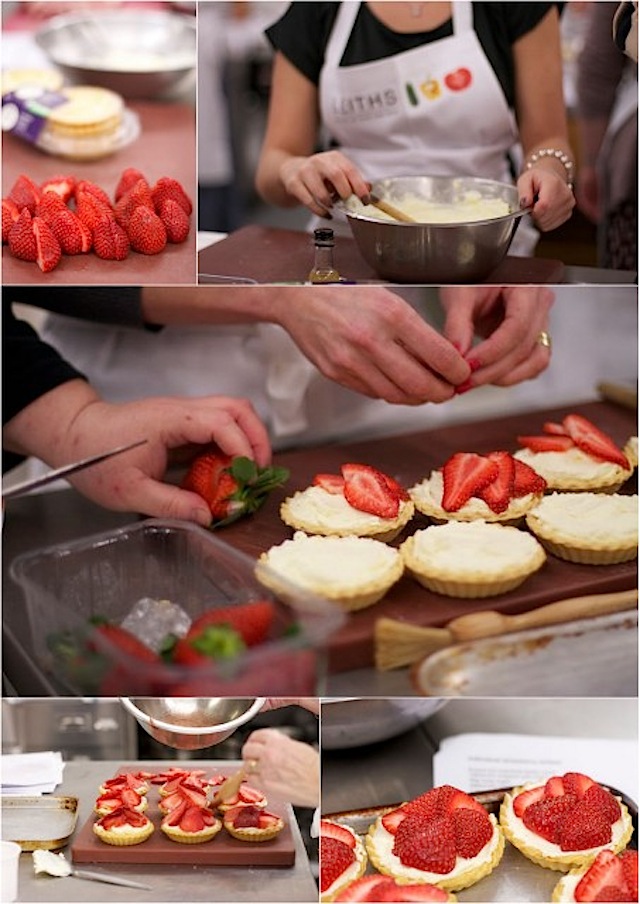 The strawberry tarts were my favourites; very little by way of taxing work, just a simple assembly job of mixing cream cheese and double cream with vanilla extract, sugar and lemon juice.
Next you spoon it into ready made pastry cases (that tasted perfectly buttery and light) and top with sliced strawberries and a glaze of jam and water.
The result is a tempting home made dessert with fresh fruit and a luxurious filling that can be knocked together inside 20 minutes.
I am adding this to my party repertoire for sure, it is sure to impress your guests. For sure there will be some who scoff at using ready made pastry cases but the French are known for buying in their desserts rather than making them and no-one knocks them so I say, serve this dessert and be proud.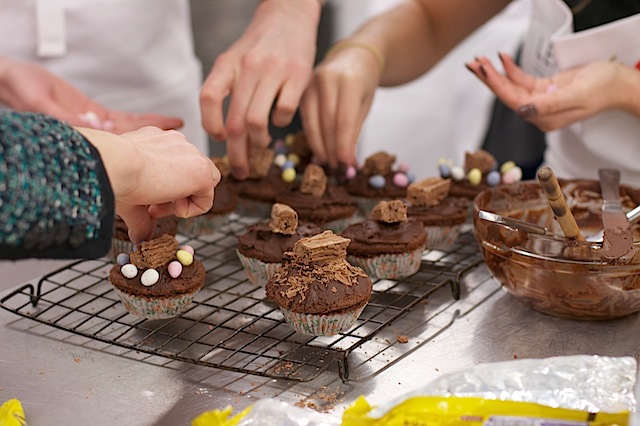 Our Easter egg truffle cakes were a treat to take home in a box. I love this shot above, it sums up how the night was all hands on deck and team work!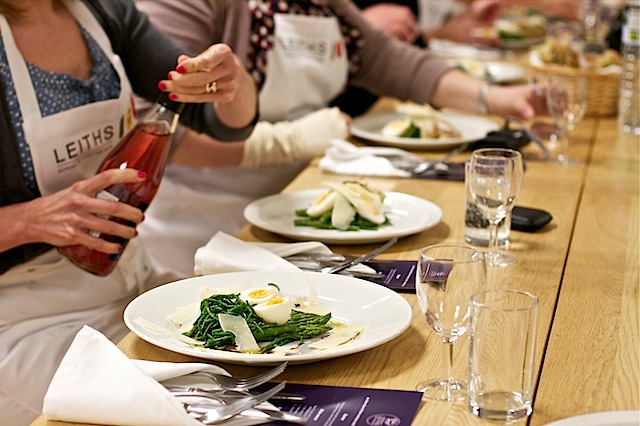 Which of course deserves to be rewarded with something pink and sparkly!
Those taking part included Fuss Free Helen, Katie Bryson, Fabulicious Ren, Michelle Utterly Scrummy, Sarah Food for Think, Becky English Mum, Penny of the Pantry and Kavey.
With thanks to the lovely Lucie at Freud, Asda and Leith's School of Food and Wine.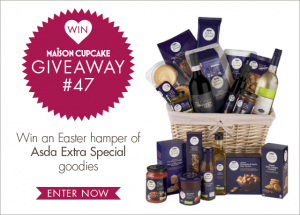 If you'd like to win a hamper of Asda Extra Special goodies then do enter my current giveway via the Maison Cupcake giveaways page. Be quick though, it closes on April 2nd.