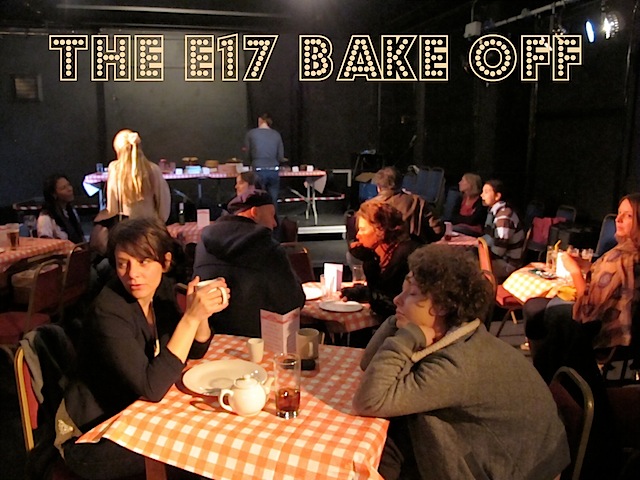 Walthamstow is but a ten minute drive from the official home of The Great British Bake Off at its filming location Valentine's Mansion, Ilford so I was intrigued to see who would take part in The E17 Bake Off.
East End home bakers presented their wares upstairs in an East End pub to compete for prizes donated by local companies such as Eat 17 restaurant and Penny Fielding Beautiful Interiors.
The driver behind the day was to raise funds for local resident Julian Ball's forthcoming London Marathon run in aid of two children's charities NSPCC and Childline.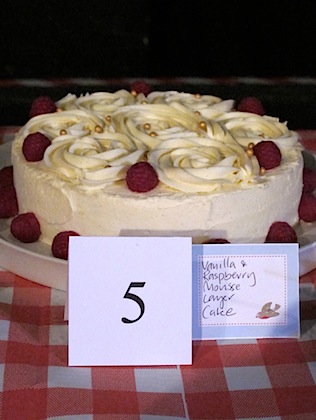 So would there be any potential contestants for Series 3 of The Great British Bake Off amongst the entrants?
Conditions were a tad dim in the upstairs room of the Rose & Crown which is normally used as a fringe theatre – hence the limited pictures here. I was reminded of the Clerkenwell restaurant Dans Le Noir where blind waiters serve diners in the dark! Nevertheless, everyone seemed to be having good fun socialising and perusing the book stall alongside.
Sixteen people took part, there was a full range of baked treats from savoury scones to iced cupcakes and children's novelty cakes.
Two of my favourites are shown above, a beautifully presented vanilla and raspberry mousse layer cake and "The Lemonometer" layered sponge with drizzled icing.
After nearly finishing this post I just visited the E17 Bake Off Facebook page to see who had won and lo and behold it's these two beauties that judge Kath of Cakes by Kath deemed the winners (I must share her good taste even though I didn't try either of them!!)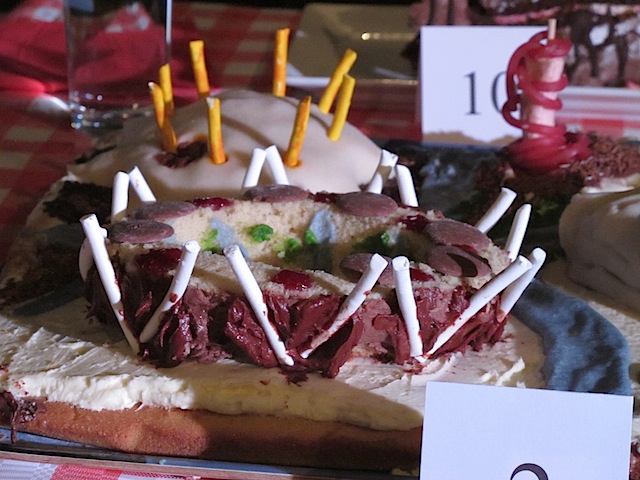 But hats off for sheer creativity to whoever made this confectioned reproduction of the London 2012 Olympic park using cigarette candy to build replicas of the main stadium and Millennium Dome and red liquorice laces for the Anish Kapoor viewing tower!
How you can help Julian reach his target of £2000

Julian will be running the London Marathon next month and is hoping to raise £2000. Donate to Julian's Just Giving page to help him reach his target.