Today's post is a bit of a rant about bacon. Bringing it home, spending and eating it. Something to chew on until my next batch of biscuits.
Wife Swap
amuses my husband no end. He chirps at me, "You'd get sent somewhere where you couldn't control everything." I pipe back, "They'd send you someone who would ban cleaning and stop you sweeping bits off the floor every five minutes."

Normally I get up and walk out whilst he goggles at this rubbish but comatosed after an episode of
Ashes to Ashes
I gawped along too. One wife's manual to the other swap-ee read along the lines of, "We have seven kids and my partner earns £12,000. It's hard to get along with the £2642 we have a month." Next we hear that the same family spends £3,000 annually caring for a horse so maybe that's why they're stretched.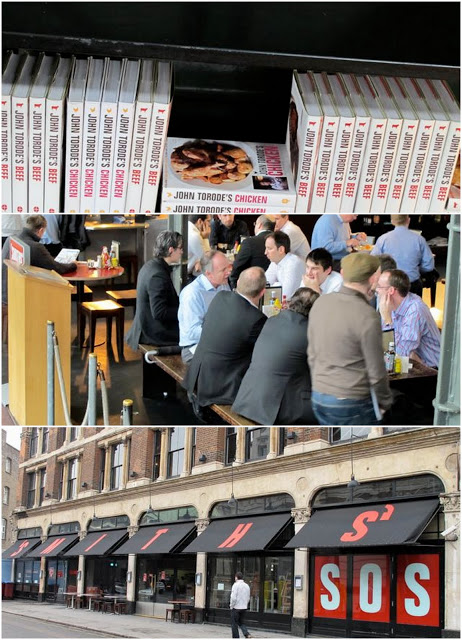 Smiths of Smithfield… purveyors of bacon sandwiches
Regardless of the horse, dazed eyebrows were raised from our sofa. "It doesn't sound like that small an amount to live on?" queried my husband. It's certainly more than we have left after our mortgage is paid. But then we have six fewer kids and no equine black holes to fill (although we do have a car which is easily the equivalent). These guys didn't have a mortgage but I didn't grasp whether they received housing benefit or if rent had to be paid out of this income.

It doesn't take a mathematician to notice that twelve times £2642 is generously more than double a £12,000 salary (from which income tax and national insurance will have been taken). Presumably the gap between the two is made up with whatever benefits and tax credits a family with low income but high body count would be eligible for. From what I can gather, our take home income is less than this family and but we're still always above the threshold to qualify for any headline grabbing perks the Government hands out to the man in the street.
I don't really have a hobby horse to climb on about the benefit system nor such large families being supported by the tax payer. I am using this as an illustration that approximately £30k take home income appears to be perceived as too little by the family in question whereas a couple with one child in the capital would find it generous. So it must be average to someone in between.

"We're all spending around £800 a month on going out," was the outlandish statement I had buzzing in my ears after swallowing a bacon sandwich at Smith's of Smithfield recently. I was with dozen food bloggers invited for "breakfast" by a PR company representing Keynoir, a new "buying club" website, launched this month.
Breakfast turned out to be a slice of bacon between two bits of toasted bloomer. Personally I prefer my bacon oozing its juices into plastic white bread and found this sandwich quite dull (I couldn't even reach the HP sauce but didn't like to attract attention mid pitch asking for it).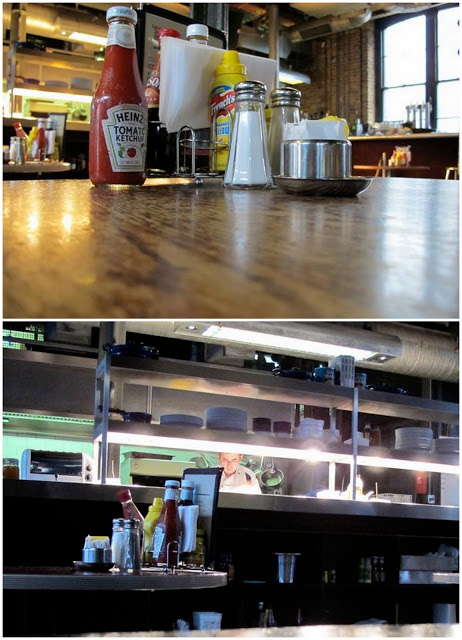 According to one of Keynoir's directors, "we're all" spending a lot of money on having experiences that aren't that memorable. In a way, I agree. When my husband and I were DINKS, double income no kids, living in the shadow of what is now Westfield White City, we'd eat out 3-4 times a week but usually only repetitive trips to favourite haunts on the doorstep. We could have been more imaginative.
Even so, £800 per month would have seemed excessive between the two of us when we were both earning. Yet Keynoir are talking per person. I don't know about you but I think that's way way beyond the vast majority of people's disposable income.
I didn't write about it straight away because I wanted to see how the site worked. To be honest, I'm still confused how they make enough money to justify setting it all up. There is one deal per day that is available to a limited number of people. So far it's been things like tables at high end restaurants, treatments at beauty spas and a cookery class. The typical discount seems to be around one third off although you only get that if enough other people go for the same offer. So if 15 people agree to pay, say, £70 intead of £100 for X event, they get a good deal but if too few people take it up, noone gets anything.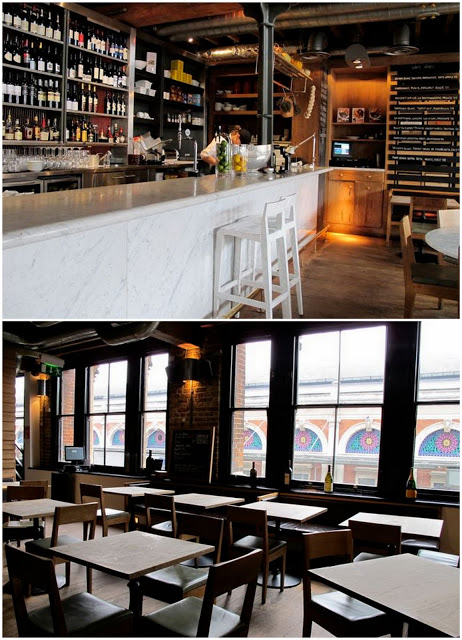 Upstairs dining room at Smiths of Smithfield


I applaud any service that aims to bring new leisure experiences to people at lower prices. However I have not been wildly impressed with offers shown on Keynoir so far. They seem indulgent for the times. Personally, I think they've launched this five years too late – or arguably 3-4 years too early in which case it will probably be a rip roaring success down the line, heck what do I know, I only make biscuits.

The good thing is that you can receive their email on week days and scan whether it's of interest, delete it if it isn't. Nothing ventured nothing gained. Something might crop up that's an ideal gift – often the "passes" are valid for several months. The bad thing will be the membership fee imposed after an introductory period and they've not been forthcoming how much this will be. If it's a token £5 such as those paid to cashback sites then fine but I suspect it will be a lot more than that to retain "exclusivity".
So I shall mostly be sticking to my "pipe and slippers" nights in with the Virgin + box and presenting Martin Lewis vouchers in chain restaurants. If I want something new, I can buy Time Out.