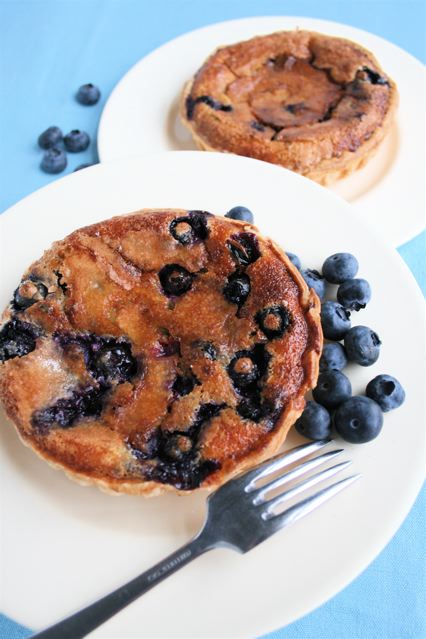 In the novel "Blackberry Wine", Joanne Harris' follow up to Chocolat, the protagonist inherits some bottles of fruit in alcohol that have been steeping for around forty years. Each time he drinks one of them, he has hallucinations and then needs to drink another bottle to see what happens next. Or at least that's Joanne Harris' excuse for basing a novel around a drunkard who hangs out in a shed.
Around the time I read this book in the early noughties, I was thus inspired to bottle two little jars of fruit in alcohol; picota cherries in Remy Martin and blackcurrants in vodka. It never occurred to me that I would leave them so long but we only opened the cherries last year serving them with ice cream when some neighbours came to dinner. If I hadn't written it on the label, their age would have been given away by the packaging: a blue and white labelled pill bottle from Damian Hirst's long defunct restaurant and delicatessen, The Pharmacy.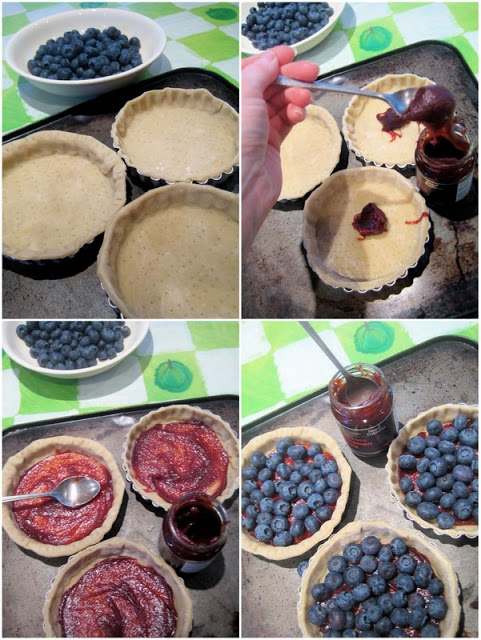 We still have the blackcurrants in vodka sitting in my cellar.  Maybe I should leave these for another thirty years to see if they have the same effect as in the book.  Alternatively, I might use them in a tart rather like this one from The French Kitchen, the first of Harris' two French cookery books written alongside Fran Warde.
This blueberry tart is the first recipe I have made from The French Kitchen for some time, but it won't be the last. Filled with beautiful photographs and easy to follow recipes, I don't know why I've neglected this book for so long.  We had bought some 2 for 1 punnets of blueberries in the supermarket and this seemed a great way to make use of them.
It was also perfect pairing for a new ingredient in my cupboard: cinnamon paste. I found this thick sweet and spicy paste amongst "Morrison's" Food Fusions Range. I do not usually shop in Morrison's although this week I did, the reason why will become apparent in a couple of weeks' time. I have not seen this paste anywhere else and it is my new best friend. If you cannot find it near you, I suggest you mix a tablespoon of jam with a generous amount of powdered cinnamon for a similar effect but it will be neither as thick or spicy.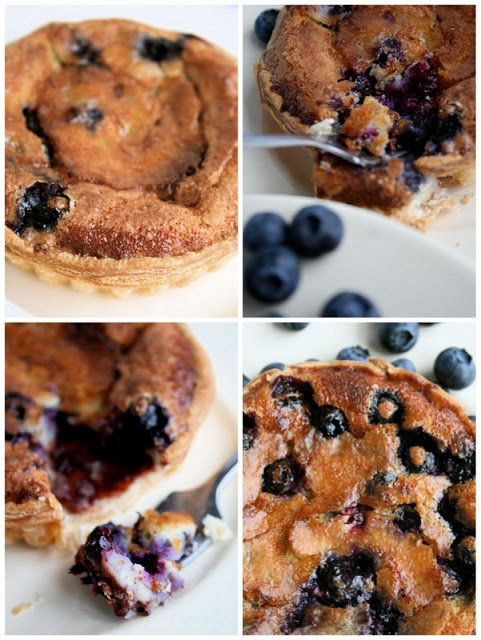 Blueberry and Cinnamon Tarts
adapted from The French Kitchen by Fran Warde and Joanne Harris
This quantity of pastry is less than the amount that I made on the day; I had also made two larger quiches at the same time so half this amount would be enough for these tarts.
I made three five inch tarts with the equivalent of this amount of pastry but you would easily have enough ingredients here for one eight inch tart, possibly larger.
Ingredients:
For the pastry
100g plain flour
50g butter
pinch of salt
3-4 tbsp water
For the filling
cinnamon paste
300g blueberries
2 large eggs
125g caster sugar plus extra for sprinkling
100ml double cream
25g flour
40ml creme de cassis
Method:
1. Preheat the oven to 190c or gas mark 5.  Make your shortcrust pastry in the usual way. Rub the fats into the flour and salt until have you have a breadcrumb texture, gradually add several tablespoons of water and stirring in to bring the dough together. Knead gently then flatten into a disc and wrap in plastic and leave in the fridge for 30 minutes.
2. Roll your pastry out on a floured surface large enough to make your pastry case(s). Press the pastry gently into your greased case(s). Prick the surface all over with a fork to stop shrinking and bake "blind" in the oven for 25 minutes. Do this by filling the case with a sheet of parchment paper and baking beans to stop the case rising in the middle.
3. Allow the cases to cool for a while before filling but they do not need to be completely cold.  Spread the cinnamon paste over the base of the cases and fill generously with blueberries.
4. Mix the eggs, sugar, cream, flour in a pint sized jug. You can either mix the cassis into the egg mixture now or swirl it onto the mixture in the cases, up to you.
5. Pour mixture over the fruit. If you swirl the cassis over after the egg mixture it leaves a pretty trail that will show up after cooking. Sprinkle over a little caster sugar.
6. Bake for approximately 25 minutes until the surface is golden. They will puff up like souffles but settle down as they cool. Can be served hot if you are impatient but is best served cold with cream or ice cream.