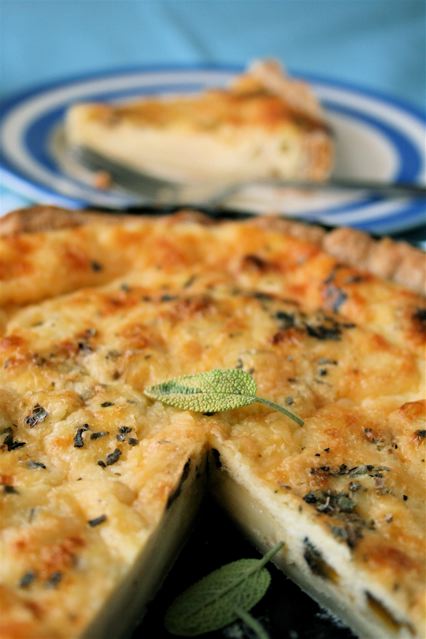 Spar was the local supermarket on the Midland's council estate where I spent my teenage years. With humming fridges and strip lighting, it sold things like Vesta curries and crusty rolls in a giant plastic tube with a hole at the bottom from which you pulled your bread before decanting it into a polythene bag. A frequent source of entertainment was spreading the rumour "Spar's on fire" (because it often was).
Brown Owl from the local brownie pack usually worked the deli counter with it's meagre contents of spam, corned beef and scotch eggs.
"We're going to make a campfire!" we enlightened Brown Owl. My friend Lizzy and I were in the guides and had a taste for adventure that included both cooking and matches. We were padding out our picnic. Normally we'd only buy sweets but today we bought CRUMPETS.
We headed off, Stand by Me style down to what seemed like the edge of the world, a huge solid bank of earth that divided the housing estate and an area known as "the lakes". The bank of earth had been there so long that it was lined with well established shrubs.  We picked a spot that was high up to look over the neighbouring allotments but with a hollow to sit in.  Rubbing two sticks together to get fires started is a bad enough myth but that day, striking matches didn't seem terribly effective either.
Brown Owl let on to Lizzy's mother what we were doing and my mother guessed something was up from the stench of smokey clothes.  But it wasn't our parents who told us off, it was the guide leader.  We knocked on her door on the way home intending to impress but she castigated us for potentially getting her into trouble because we'd started (or tried to start) a fire without adult supervision. Joan the guide leader* never was much fun.
*not her real name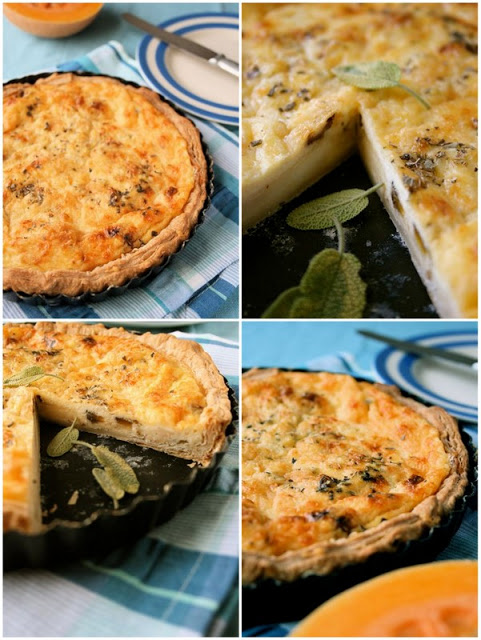 How times change. These days children don't get proper cookery lessons, are kept on a short leash so they will never have memories like this and even if they did escape to try and toast crumpets on fires, they get given an ASBO.
Spar has changed too. At least in Walthamstow Village. We used to have a horrible grotty grocery store/off license with mouldy vegetables and a dodgy fridge. Refurbished and rebranded as "Spar", it has been transformed into something not unlike Budgen's in Belsize Park.  Around three quarters of the lines are Spar own brand or traditional groceries but the rest is an exciting blend of fresh meats, cheeses, imported goods normally only seen in places like Selfridges… Marshmallow fluff anyone?! Last week they'd even started stocking Whoopie Pies.
In this gastro micro climate that nestles in Walthamstow Village, I recently I chanced upon a wide selection of discounted cheeses. Previously some Edam or Philadelphia would have been as adventurous as it got but nowadays you can take your pick from Sage Derby, Taleggio and Dolcelatte.
I opted for Taleggio and paired it with something else I would never have been able to buy round the corner before (or at all in the 80s), my favourite vegetable, butternut squash.
Did you do anything as a child that wouldn't be allowed now?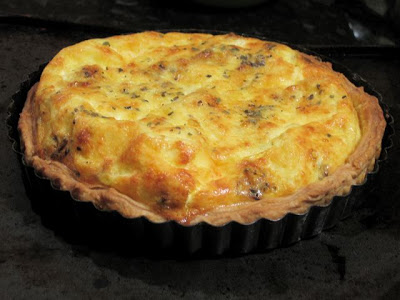 Butternut Squash and Taleggio Tart
Ingredients
For the pastry:
110g plain flour, plus a little extra for dusting
pinch of salt
25g lard or vegetable fat, softened
25g butter, softened
a few tablespoons of cold water
For the filling:
250g butternut squash cut into small cubes
a little olive oil
200g taleggio cut into small cubes
3 large eggs, beaten
200 ml creme fraiche or double cream
salt and freshly milled black pepper
a little grated cheddar cheese
a small handful of sage leaves, chopped
You will need a 7 inch quiche tin with a removable base. Alternatively you could make 3-4 small quiches in 3.5 inch tins.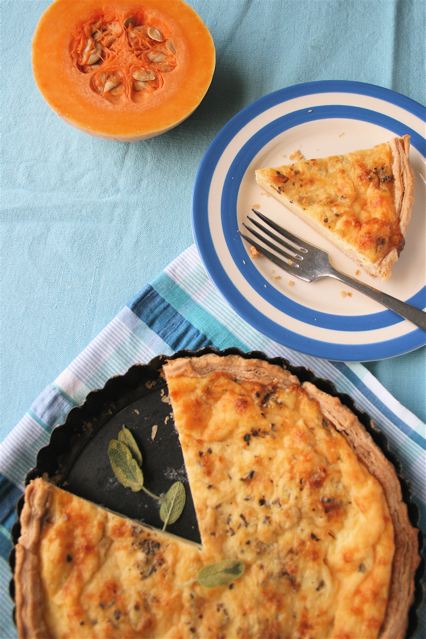 Method
1. Pre-heat the oven to gas mark 5, 375F / 190C. Grease your baking tin(s).
2. Sift the flour and salt into the food processor with large blade fitted. Add the fats and pulse until it resembles breadcrumbs. Tip the breadcrumb mix out into a large mixing bowl.
3. Sprinkle in some cold water a tablespoon at a time onto your breadcrumb mix and gather together into a ball. It may take 2-4 tablespoons worth of water to do this. Shape the ball of pastry dough into a flattened disc, wrap in plastic and leave in the fridge for 30 minutes to rest.
4. Lay the cubes of butternut squash on a baking tray lined with baking parchment. Drizzle with a little olive oil but not too much and bake for around 20 minutes. Remove from the oven and leave to cool.
5. When the pastry has rested, roll it out into a circle on a lightly floured surface.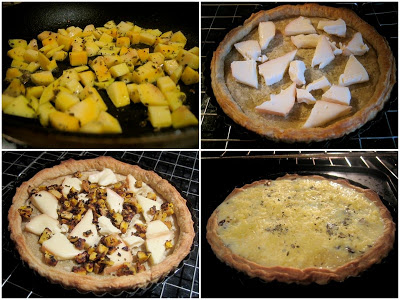 6. Line your tin with the pastry, trim the edges with a knife but leave the sides higher than necessary to allow for shrinkage. Prick the base of the pastry case with a fork in rows and fill with baking beans.  Bake for around 20 minutes.
7. Meanwhile, in a mixing jug, combine the eggs, crème fraiche or cream and seasoning.  When the pastry case comes out, allow it to cool for a few minutes then remove the baking beans and sprinkle over the cubes of butternut squash and taleggio. Pour over the egg and cream mixture and lastly, sprinkle over the chopped sage and a little grated cheddar to hold the mix together.
8. Return to the oven and bake for 25-30 minutes until firm in the centre.  It will puff up quite a lot by the time you get it out but give it ten minutes to sink back before cutting as this makes it easier to cut and remove from the tin. Can be served hot or cold.