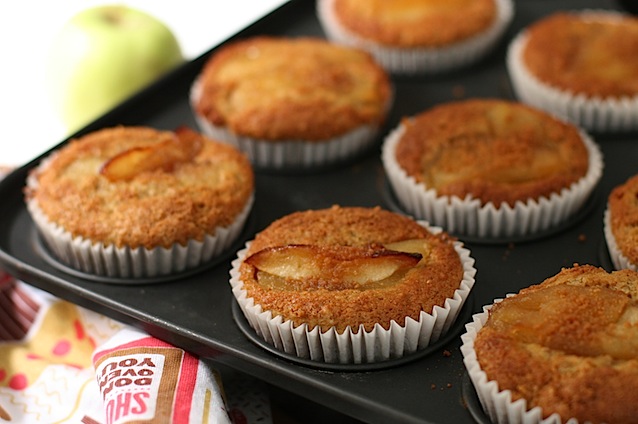 I like to keep a complete record here of every recipe I've published elsewhere and have just realised I haven't shared my apple muffins recently published on BabyCentre.
They're a re-working of my pear and ginger spelt muffins published 12 months ago. Indeed these were supposed to be spelt muffins as well. Then I went and used wheat flour by mistake. Hey ho, at least this wasn't a dietary issue for me.
If you'd like to find out how to make them, pop over to my post at BabyCentre.
I noted on BabyCentre that the caramelised apple slices tasted good enough to eat on their own for pudding… do you have any suggestions what else I might use them in?