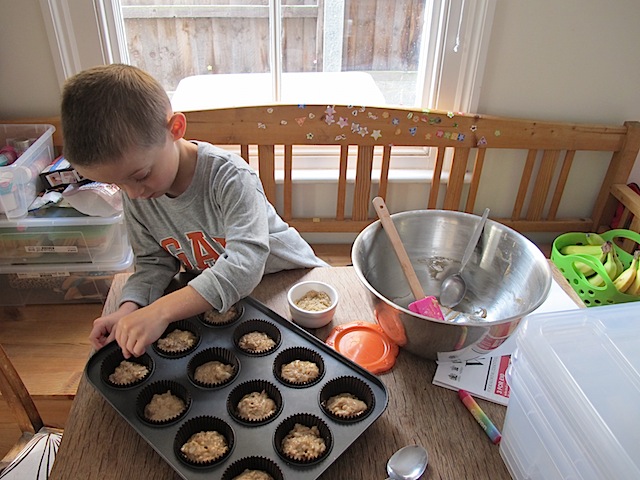 Ted and I have spent a lot of time in the kitchen during half term – albeit at the expense of a hideously overflowing in-box that's going to have to wait until next week.
Baking with children
I must admit I am enjoying that he's getting to the age where he can sort of "help" rather than hinder. Provided I let him join in with something for five minutes he tends to let me get on with it… although it can be hair raising if you're trying to do anything complicated or time critical with a permanent "what are you doing mummy" playing on a loop occasionally interrupted with a "why?"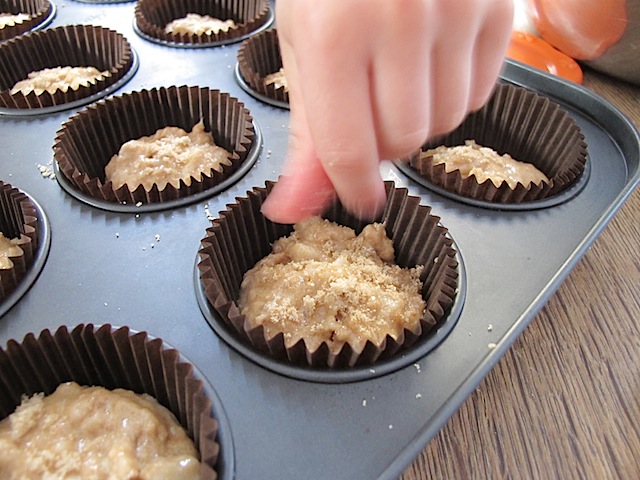 This post is short as we have my dad staying this week and he would kind of like to go to sleep soon. We've been entertaining other family members all afternoon and I'm wiped out from cooking and seriously behind on email backlog.
It's a good argument for an iPad really isn't it…
These pear and ginger muffins came about because I had a bag of overripe pears but by the time I came to make them, the pears had really had it but I'd psyched myself up to make pear and ginger muffins. So I had to buy new pears!!
Ted's sprinkle of soft brown sugar on the top really finishes them off. It was Helly's idea to use spelt flour instead of normal flour.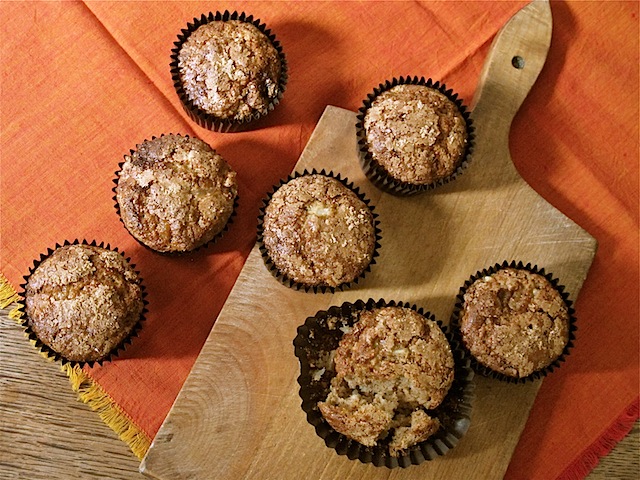 Recipe: Pear and Ginger Spelt Muffins

150g soft light brown sugar
1 tbsp ground nut or sunflower oil
1 large egg
1 tsp vanilla extract
100ml buttermilk (or yogurt with squirt of lemon juice left for a few hours)
100g chopped pear
1 globe of stem ginger, finely chopped
100g plain spelt flour
75g wholemeal spelt flour
1 tsp baking powder
1 tsp bicarbonate of soda
pinch of salt

You will need a 12 hole muffin tin with paper cases

1. Preheat the oven to 200c /gas mark 6.
2. Sift the flours, baking powders, bicarbonate of soda, salt and sugar into a large mixing bowl.
3. In a small bowl or jug, stir the egg, oil and extract.
4. Fold the fruit and ginger into the flour mix. Fold in the wet ingredients.
5. Spoon into the paper cases and bake for 15 minutes.
6. Allow to cool in the trays for a few minutes before transferring to paper cases.

Although muffins tend to crumble if you pull the cases off them when they're warm, they taste jolly nice straight out the oven!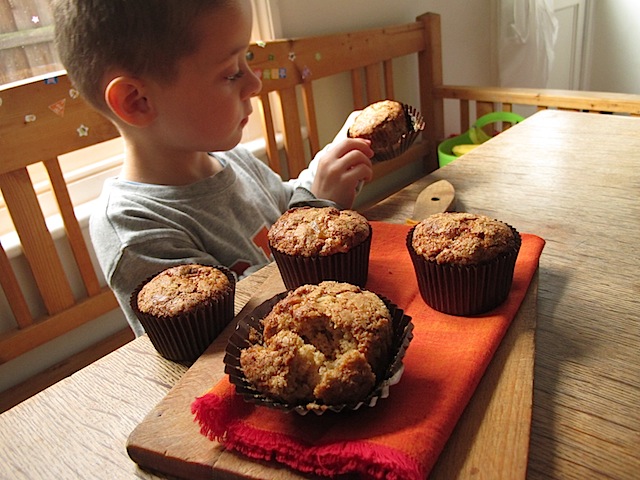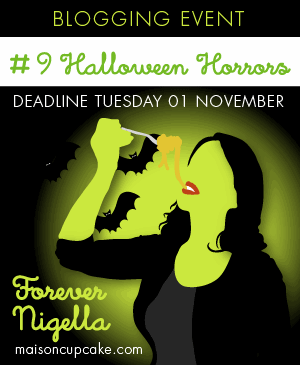 Don't forget Forever Nigella – this month's deadline 1 st November