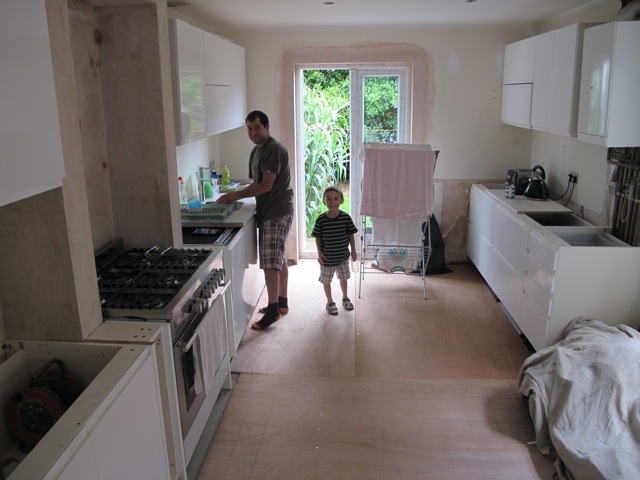 Two weeks to the day and counting. The good news is that we now have a functioning oven, dishwasher, washing machine and a temporary sink.
The bad news is that I have no worktops and there's no point moving any stuff back in yet.  Possibly by the end of tomorrow I'll have a tiled floor.
The immovable date on the schedule is templating our new worktops. This happens this week but they won't be fitted until the end of next. I am counting the days!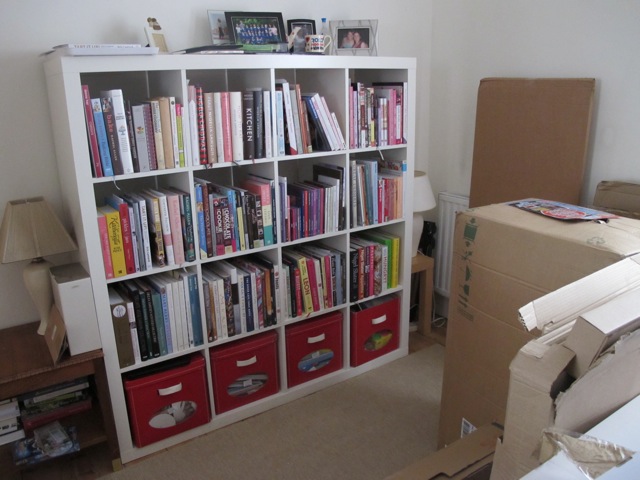 But things are gradually approaching normal. On Friday morning I couldn't even see my bookcase but by the weekend I've been able to get at again now the new appliances are out of the way.
Our new cooker hood and various cupboard panels are all still boxed up. The contents of the kitchen are still strewn around the house and in the cellar. We are lucky this has happened as quick has it has but still after two weeks, it's become wearing.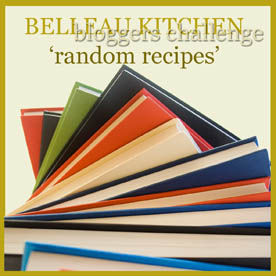 So without worktops and with my kitchen paraphrenalia scattered everywhere, I was delighted to see today that Dom's Random Recipes Challenge for July involves a month off cooking.  Everyone has been invited to share and tell a story about their cookbook collection.
I have never counted my cookery books but estimate there are up to 200. It may surprise you to hear I have regular purges.  I'm not so much a victim of blogger freebies (although I do get these) but a compulsion to buy secondhand copies in charity shops. If there's a book I don't think I'd miss it gets given back to charity.
Since around six months ago I've had the luxury of them no longer being double stacked with them housed on this 4 x 4 Ikea Expedit shelving unit. Apart from the box I'll introduce you to in a mo, I don't think I'll overflow from this shelf. I like the discipline of restricting the number I have now although I can't rule out returning to the evil double shelving technique I loathe so much.
Ted is currently granted the bottom row for some of his stuff although gradually he is likely to be ousted. (He has tons of empty shelving in his bedroom having inherited our original dining room units, so I don't feel too guilty).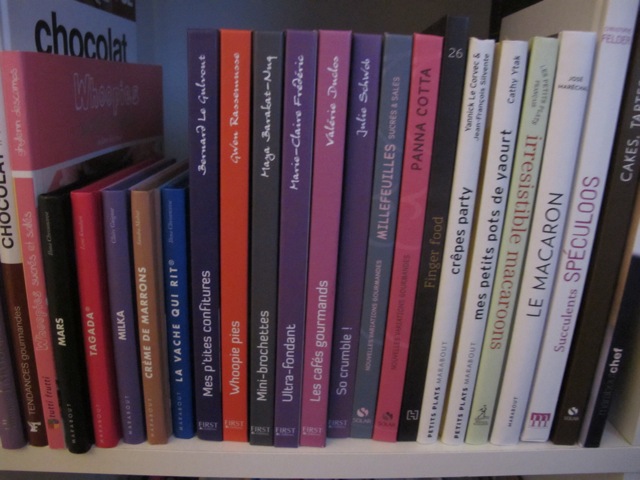 My favourite section is my collection of French cookery books. I come back with several nearly every time we visit. I adore these little hardback French cookery books, they're devoid of celebrity presence and generally specialise in one type of dish – 50 versions of crumble, pancakes, fondant puddings for instance.
The latest additions to my French collection are the smaller volumes to the left – each contains 30-40 recipes using a cult food item such as laughing cow cheese or those Tagada strawberry sweeties.
My husband gets very nervous when I disappear into French bookshops and I feel very conspicuous buying 5 at once. "I'm not here that often." I always want to explain. Well only twice a year at least.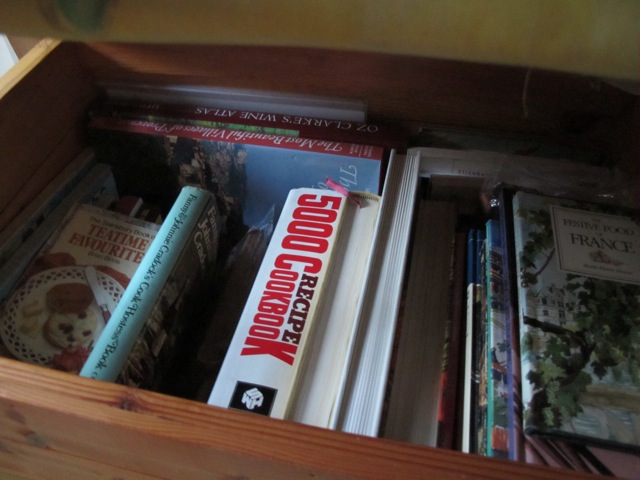 But that's not all.  Upstairs stashed away is the stuff that's too tatty or fusty to display downstairs but I can't part with. I have various Fanny Cradock, Graham Kerr and Darina Allen numbers inherited from my grandmother.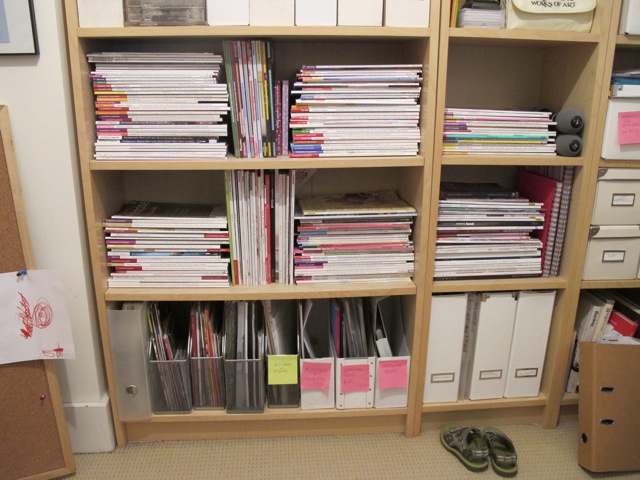 And then there's the ridiculous collection of cookery magazines. Chiefly these are Sainsbury's and Waitrose magazines although there's a fair number of my subscription Delicious copies and more recently copies of Fabulous Food and things like  Making Cakes And Bakes magazine.
I've been buying Sainsbury's Magazine regularly since around 2000. After 4-5 years, an coinciding with when we moved house, I pruned through them and ripped out my favourite recipes which are filed in the lever arch file you see bottom left.  Also in here are Nigella Lawson's food columns ripped out of copies of Vogue (my first introduction to her).
After we moved house I carried on collecting and probably it's time for a purge again!
The magazines are stacked according to season. (They are not in date order, I am not that retentive).
Mindful of how many magazines I have, I buy fewer of them lately. No I lie, I buy as many as ever and just feel guilty about it.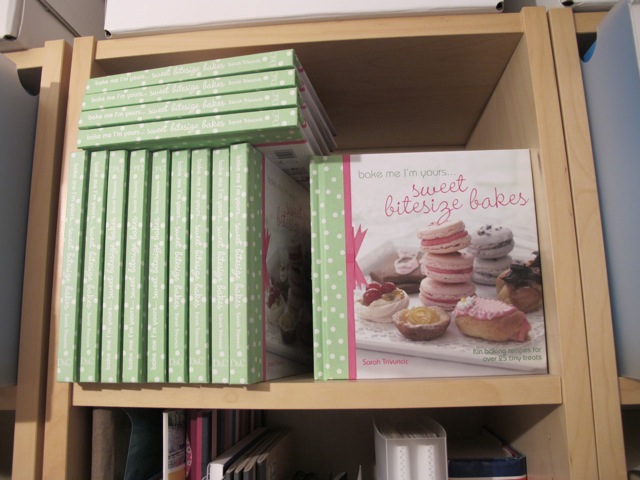 Finally… I even have a special shelf of these.  What is the collective noun for a shelf full of your own authored books?
Another copy is designated for kitchen with a sticker on the cover saying it's my personal copy!  Just incase it gets mixed up with the others.
I am late to the Random Recipe Cookery Bookshelf Voyeur's Extravaganza but don't let that stop you posting your own contributions – I'm sure there'll be plenty more people who are just as interested in me as ogling other people's collections!