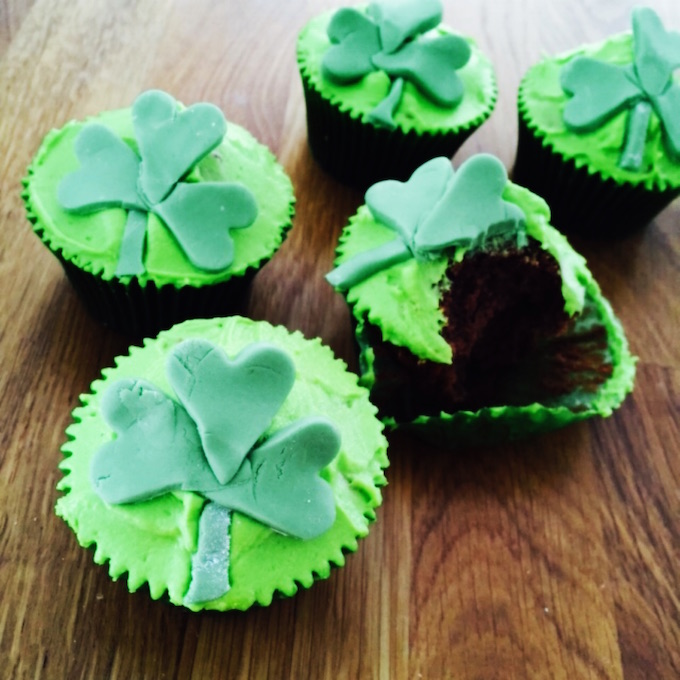 Here's a super fast cupcake decorating idea for St Patrick's Day and all you need is a small heart cutter and some green sugar paste.
To bake these cupcakes you can use the sponge recipe in my chocolate chestnut layer cake (should be enough for a generous dozen large cupcakes) and the same icing recipe replacing the chestnut puree with a little green gel food colouring.
A picture paints a thousand words so I have made a high speed video showing you how to decorate these St Patrick's Day cupcakes.
Enjoy! And Happy St Patrick's Day!
If you like these cupcakes, here is an alternative St Patrick's Day Cupcake recipe using Baileys: