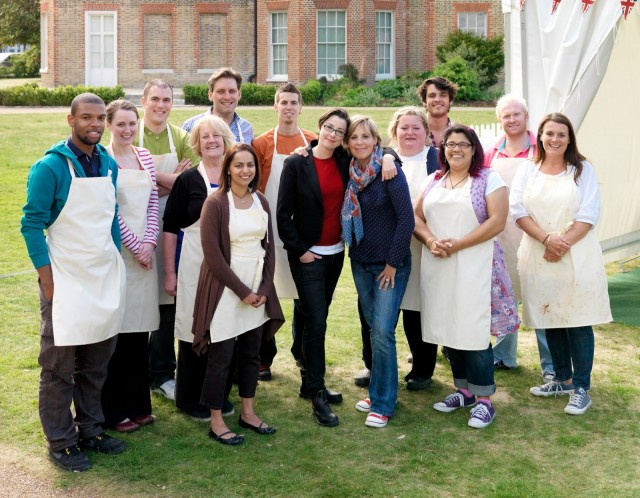 Having missed the first episode of The Great British Bake Off last week, I have been catching up on iPlayer this afternoon and doing some digging around to see who the new Great British Bake Off contestants are.
A regular prime time TV appearance in a reality show can be a once in a lifetime opportunity for those who capitalise on the exposure.
So it's no surprise many of this year's contestants are making their mark in social media. Here is a list of those I have tracked down so far:
Holly Bell previously trained as a midwife and is the only contestant I already knew from Twitter and her blog. She tweets as @hollybellmummy and has been writing about family friendly food at Recipes from a Normal Mum since June 2010.

Mary-Anne Boermans of Worcestershire tweets as @wotchers and started a blog about good value easy to cook food at Time to Cook Online in July. For a new site, 7000+ page views in under two months is a fantastic start.

Urvashi Roe tweets as @botanicalbaker and in July started a blog of the same name about "baking inspired by nature's botanical garden" with sections on flowers, fruit, plants and vegetables. She created The Botanical Baker facebook page in July.

Simon Blackwell of Simple Pies tweets as @buff_baker and has started a pie business. Since entrants already working in the food industry are barred from taking part in Bake Off, we can assume this is a dream Simon has followed since filming was completed earlier in the summer.

Yasmin Limbert is currently quiet on Twitter with followers and followings in single figures but we can assume that will all change as the series progresses. Yasmin started her blog with a single post in May this year followed by a frenetic almost daily posting in June before going quiet again over the summer. I especially like her pictures.

Check shirted Robert Billington currently works as a photographer but dreams of being a patissier in Paris. As yet he has no blog but has tweeted he is creating one. Even before seeing last week's episode, I knew he was the one who dropped the cake. Robert tweets at @robertbillingto and despite the lack of website has the most twitter followers of all entrants I've found – it must be those twinkly eyes?

Joanne Wheatley is based in Essex, she tweets as @joannewheatley and started her blog Jo's Blue Aga in June this year. The Jo's Blue Aga Facebook page has the most fans so far at 349 (this afternoon but likely to soar).

Engineering student Jason White from Croydon began his site Preheat the Oven in January 2011 and started posting on his Preheat the Oven facebook page as the first episode aired. I haven't found him on Twitter yet but suspect he's there somewhere. Although I'm under the impression commercial bakers are barred from taking part in the show, maybe they've changed the rules as Jason's site says he has been selling his cakes since 2006.
The other Great British Bake Off contestants are:
Graphic designer Ben Frazer from Northampton
Ian Vallance from Bedfordshire
Grandmother of three, Janet Basu from Formby
Keith from Berkshire (made the Chuggington cake – already out)
If you know of any blogs or twitter accounts of these other Great British Bake Off contestants, do leave details in the comments below and I will update the list.
Going on how active everyone has been since filming took place in May, can you guess how far everyone is going to go?
Come back next week when I'll be testing whether Mary Berry's Luxury Lemon Drizzle Cake out of a packet at Waitrose would be good enough to get on to the show….

If you'd like to know what it's like auditioning for the Great British Bake Off read my previous post here.

Follow my Twitter list of Great British Bake Off contestants and presenters.