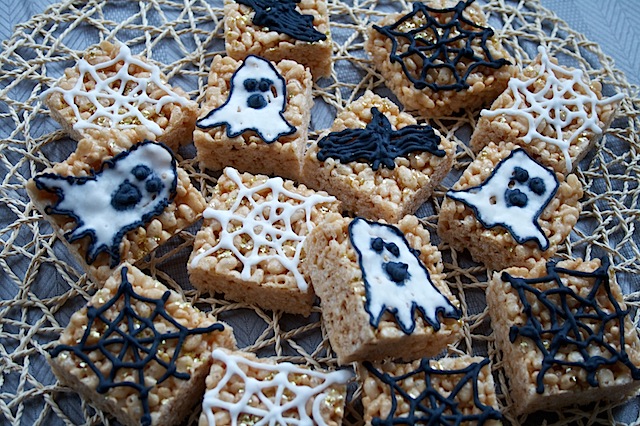 It's alright, I have not, incase you were wondering, fallen off the edge of a cliff.
I have as those you on Twitter will have gathered, been in the final stages of writing a book! It will be published next summer and I'll give you all the wonderful details about it in due course.
Now possibly submitting marshmallow squares to Forever Nigella is sinking to a new low of laziness but if you'll forgive me I have been working repeated 18-20 hour days over the past 3 or 4 weeks, such are the demands of managing this achievement on top of looking after a four year old…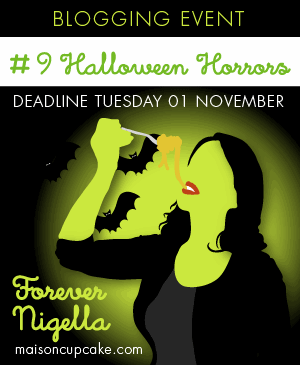 So, with the online tumble weed that's been blowing in these quarters in the meantime, I thought I'd better get cracking and remind you all that FOREVER NIGELLA IS BACK.
You may submit ANY Nigella recipe with one caveat. You must make it look Hallowe'eny. Now I don't mind if that's photographing your Sunday roast in the dark with candles or dropping toy spiders in your trifle. But there must be some spooky witchy intent involved somewhere.
These marshmallow crispy squares are from Nigella Express. Yes, they are one up from cornflake chocolate crispies although I have gotten creative with some black and white icing to give you some inspiration how you can adapt any non Hallowe'en Nigella recipe to fit in with this month's theme.
A reminder of the rules:
Forever Nigella #9 Hallowe'en Horrors
Challenge: To prepare and blog any Nigella recipe with a Hallowe'en interpretation. You are encouraged to adapt non Hallowe'en Nigella recipes as well as any more obvious ones.
Deadline: November 1st 2011 at midnight wherever you are.
Round up: By the next weekend.

There are:

No rules about how often you must take part
No rules about stuff being secret until certain dates
No rules that everyone cook exactly the same thing
No rules about not being able to submit to any other blog events – just check it doesn't contravene the other guys' rules

But there are 3 rules:
1. Blog your entry by the deadline including:
a) the current Forever Nigella badge
b) a link to the current challenge announcement
c) a link to the official Forever Nigella page at Maison Cupcake:https://maisoncupcake.com/forever-nigella

2. So not to breach Nigella's copyright you must NOT reproduce recipes verbatim as shown in her books. If using an original Nigella recipe, tell us which book it is from and/or where we find it online (see most likely sites below). If you've adapted the recipe in some way i.e. changed at least two ingredients or amended the method then it's ok to publish the a recipe in your post but you MUST write the directions in your own words.

3. Tell us about your post by emailing "sarah AT maisoncupcake DOT com" with:
a) your name
b) URL of your post
c) a photo no more than 300 pixels wide.

Don't forget to tweet your post with the hashtag #forevernigella – I will retweet all those I see!

N.B. Your entry must have been published since the announcement post. You may only submit something from your archives if you republish it as a new post.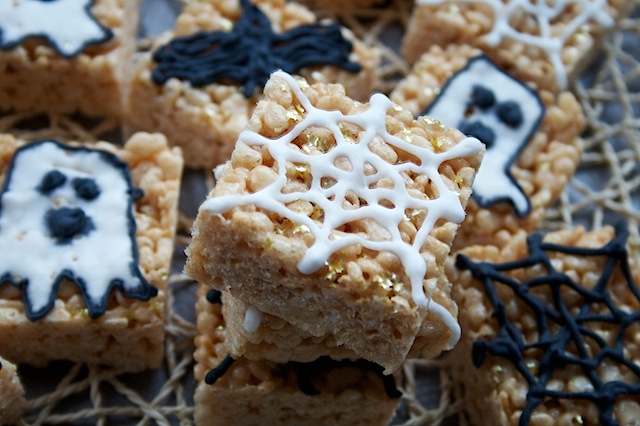 Rather like a pregnancy being blindingly obvious the second it's announced, possibly this book business will all sink into place for regular readers. I've not been to any of the usual interesting events for months and months, I've barely published any recipes, reviewed any products and the backlog of things I agreed to in early September assuming I'd get some free time in early October is frightening me.
Sure, there were all those whizzy book review videos I did but I'll let you into a secret, they were all filmed in one fifteen minute take back in July and virtually everything published on here since June has been scheduled in bulk.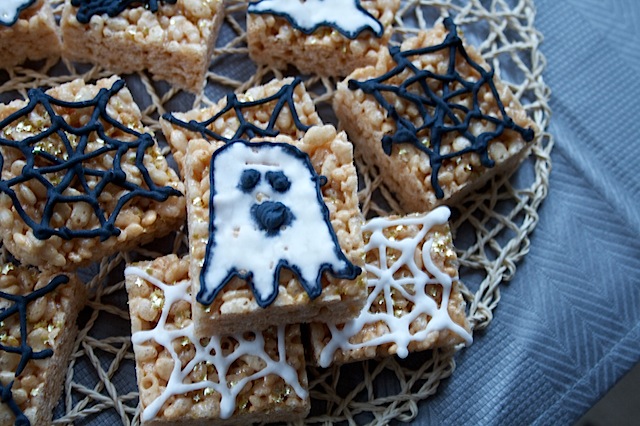 I am naturally very proud that I've managed to write a book but I have missed the spontaneity of writing my blog and visiting everyone else. Plus I feel like I've been run over by a truck at the moment.
If the ink on these ghosties' eyes looks a bit smudged, they've been waiting nearly two weeks in a tin to be photographed and Ted has helped himself to most of the best ones already!!
So I hope you forgive me for not being very present lately but I am nearly back to normal.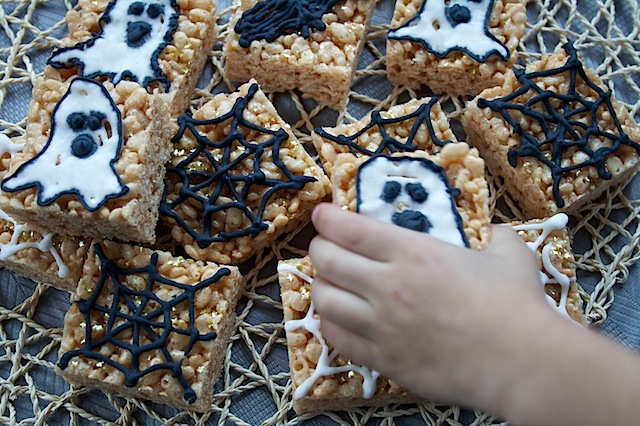 Donate and help find a Breakthrough for Breast Cancer

P.S. Don't forget you still have until the end of the month to donate to my Breakthrough for Breast Cancer fundraiser at Just Giving and time to enter my Sainsbury's limited edition heart shaped Breakthrough pink casserole dish giveaway. We've made a good start but there's still a way to go until reaching £250. Please take a moment to donate something, every penny and every pound is appreciated and goes towards Breakthrough's aim to reduce the number of lives lost to breast cancer.