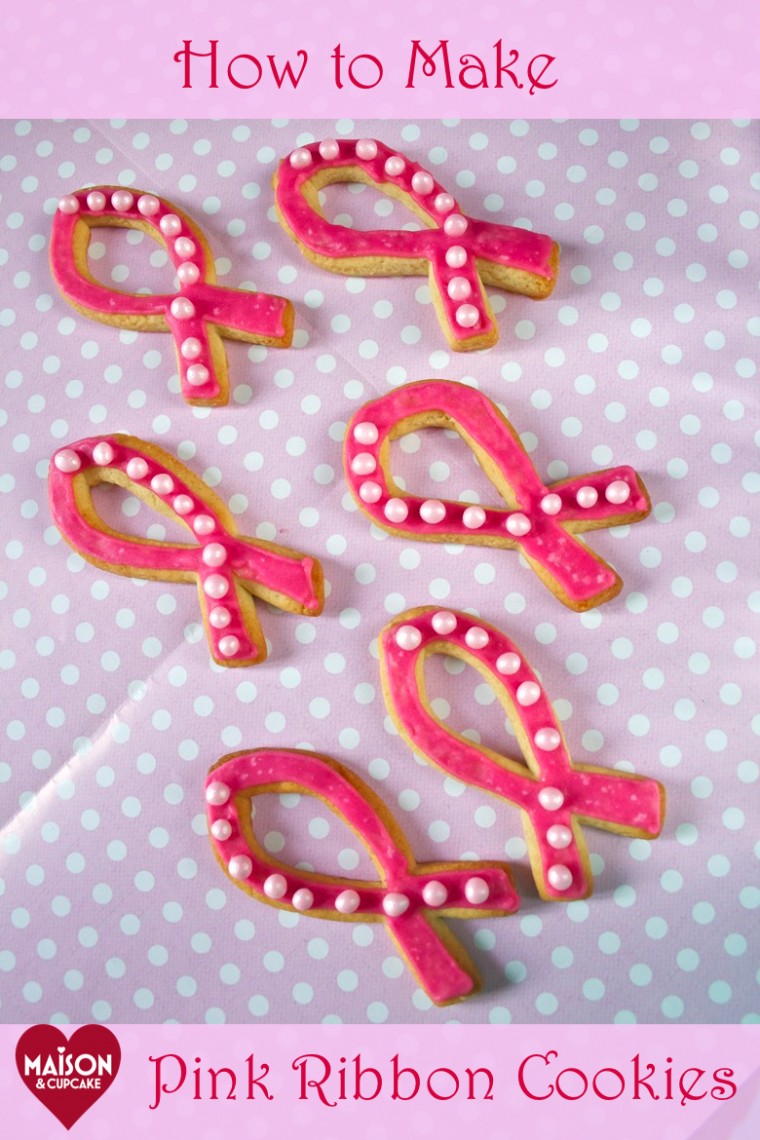 October is not just for Halloween but also breast cancer awareness month for the charity Breakthrough.
Breast cancer is a devasting disease for women (and sometimes men) and their families; the earlier it is detected, the greater the likelihood of survival. Breakthrough believe this disease can be beaten by fighting on three fronts; research, campaigning and education.
I have long wanted to do something for this campaign and this time round I have decided to do something a bit new for me – asking my readers to help me raise money. I've not done anything like this online before, only in person, so for all I know it could end up like the stone soup parable. I hope not!
I'm hoping though that my readers are a generous bunch. Even if a small proportion of you gave a pound or two each, I think we can easily reach £100 by the end of October, especially if those who donate help spread the word by sharing either this post or the Just Giving page link Twitter and Facebook.
Thank you!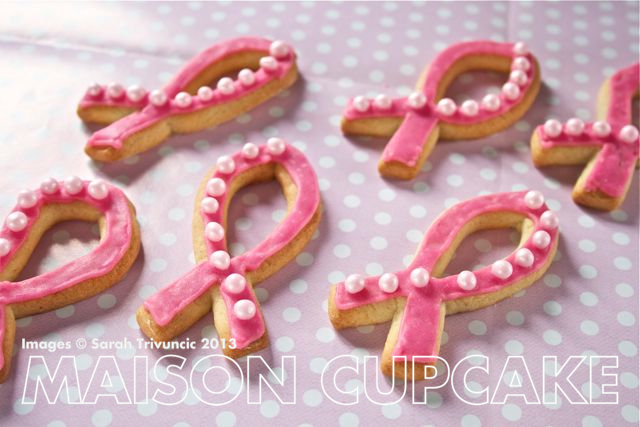 Pink Ribbon Cookies

Ingredients:

One batch plain cookie dough, chilled and ready to roll (see my halloween cookies recipe post)
extra flour for rolling
200g pink royal icing
extra icing sugar for icing consistency
soft sugar baubles – these ones were by Dr Oetker

Equipment:
ribbon cookie cutter (like this one at Cakes Cookies and Crafts)
2 piping bags, one each with no2 and no3 Tala tips
cocktail stick

Makes around 32 cookies.

1. Preheat the oven to 180c / Gas mark 4.
2. Roll out the dough to 5mm thick, dusting the surface with a little extra flour if necessary. Cut out ribbon shapes.
3. Bake for around 10 minutes until golden brown. Allow to cool slightly before transferring to a wire rack then leave to cool completely.
4. Meanwhile split your royal icing into two batches; one quarter at "soft peak" or writing consistency the remainder at flooding consistency*. Use extra drops of water to make runnier; extra icing sugar to make thicker.
5. Fill one piping bag with no2 tip with the soft peak icing and the other with a no3 tip with some flood icing. Don't over fill the flood icing bag, it's better to add more when you need it.
6. Pipe outlines on the ribbon cookies with the no2 tip and writing icing; immediately flood the centres with the wetter icing. Use a cocktail stick to coax the wet icing to the border. Piping 1 or 2 at once is best so they don't dry before you've finished.
7. Stud one side of the ribbon with baubles. Allow to dry hard before storing but you can eat when touch dry.

*flood consistency icing should spread easily but not drip, writing icing should be firm and stand in soft peaks.