Master chocolatier Paul A Young demonstrates the art of making truffles and an opportunity to win his new Lakeland book How to Make Chocolates.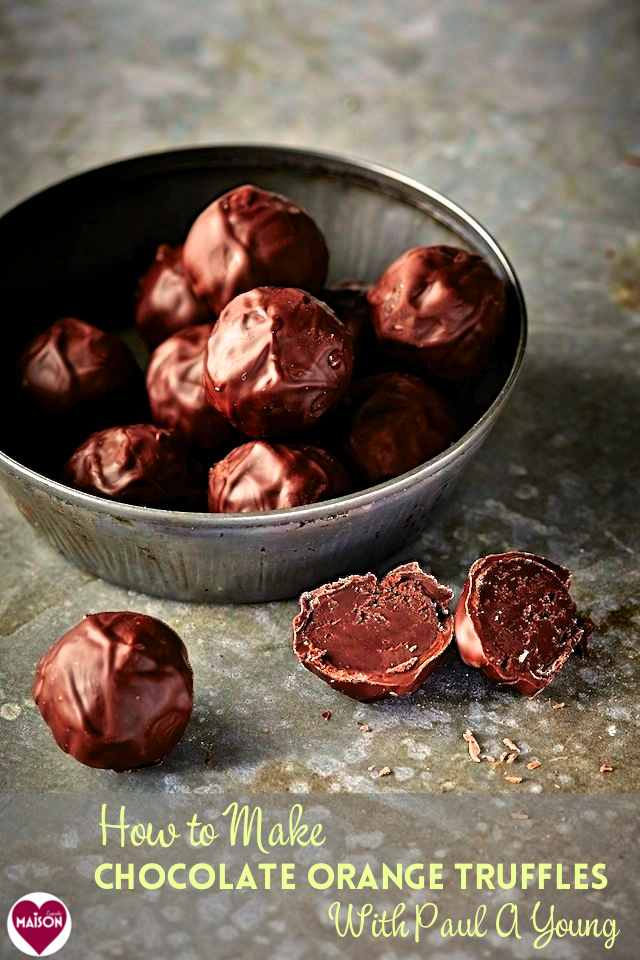 It's a hard life trucking into town on the tube for a Pinterest Chocolate Event. At least that's what I tell myself.
Tucked into a basement, Mr Chocolate himself showed us how to make his freakish sounding (but oh so good) stilton chocolate truffles – although the recipe here I have for you is for orange ones so do bear with me.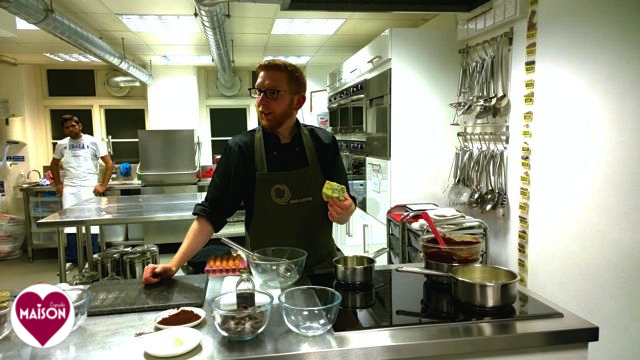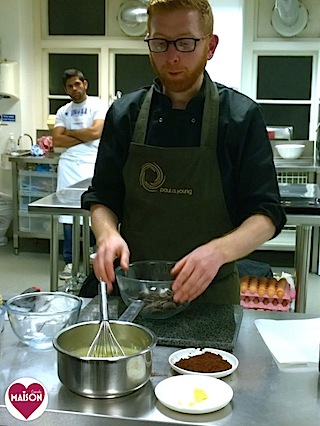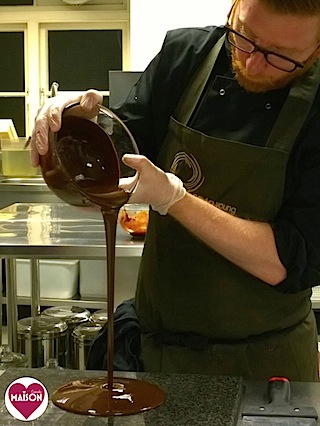 Following on from his "Adventures in Chocolate" book Paul A Young has just published another book How to Make Chocolates with Lakeland.
As well as his book, Lakeland have pulled together a stack of chocolate making paraphrenalia as shown below: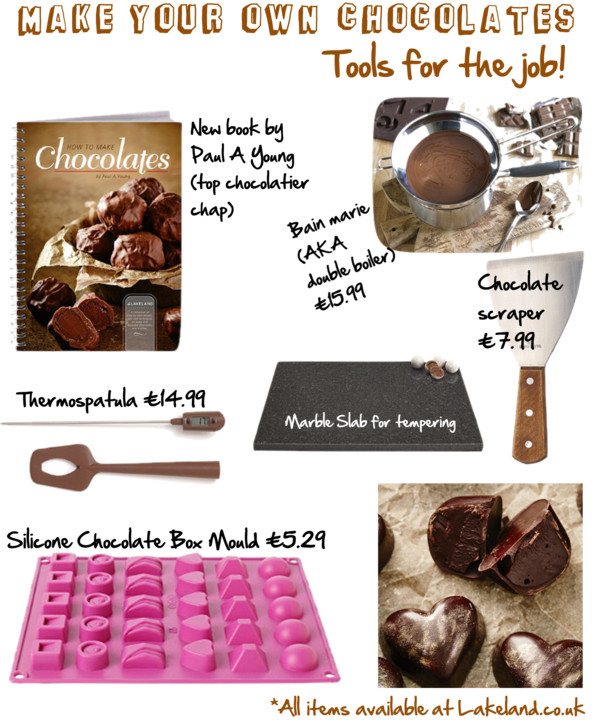 Marble Slab £19.99 | Silicone Chocolate Box Mould £5.29
How to Make Chocolates Book by Paul A Young £4.99 |  Chocolate Scraper £7.99
Thermospatula £14.99 |Bain Marie Double Boiler £15.99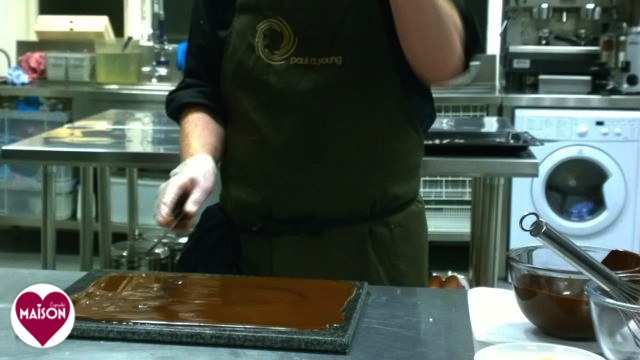 You can see the marble chocolate slab in action here – I won't deny it weighs a ton but to get your tempered chocolate cooling down nicely it's just the job.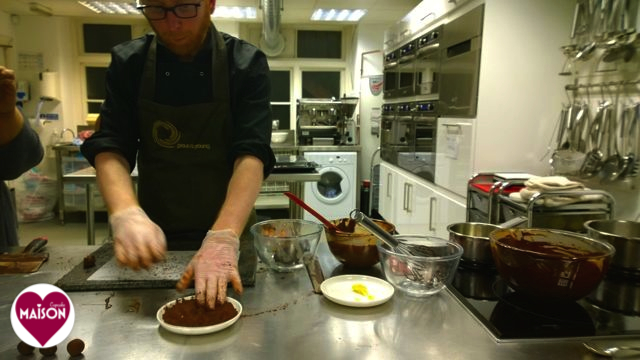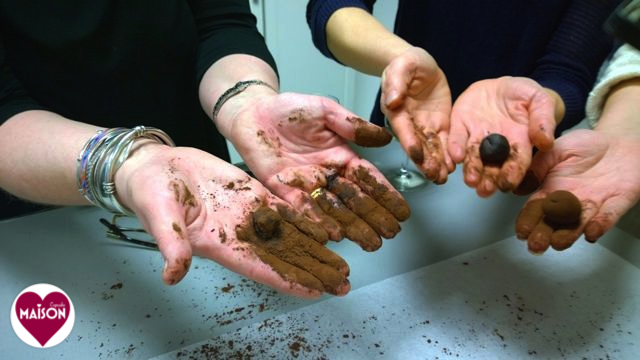 We had as you can see, a merry old time rolling our own.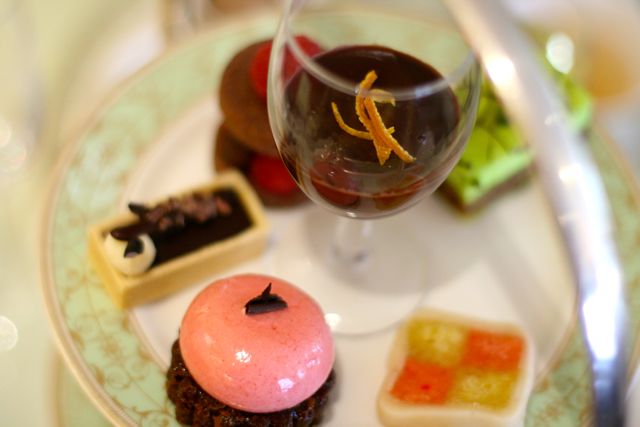 If you'd like a taste of Paul A Young's chocolate treats then for a limited time only, as well as his Soho shop, you can indulge in his Chocolate Inspired Afternoon Tea at the Grosvenor House Hotel, Park Lane, London. But if that's out of reach then do enter my giveaway to win one of his books below!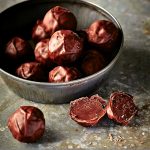 Print Recipe
How to make chocolate orange truffles
Makes approx 40 to 50 truffles Recipe by Paul A Young and main truffle photo extracted with permission from Lakeland's How to Make Chocolates
Ingredients
250

g

72% or above dark chocolate

125

mls unpasteurized orange juice or home squeezed

150

g

unrefined golden caster sugar

The zest of 1 orange

Tempered chocolate & cocoa powder to finish
Instructions
Chop the dark chocolate into small pieces and place into a bowl.

Add the orange juice, sugar, and orange zest to a saucepan and bring to the simmer for one minute.

Pour on to the chocolate and whisk well until smooth.

Place into a food container and allow to cool, then refrigerate for 4 hours.
Notes
This can then be hand rolled into truffles, coated with tempered chocolate & finished with cocoa powder.
How long will my truffles last?
Store in a cool, dark place, away from sunlight and strong odours.
They will last seven days at room temperature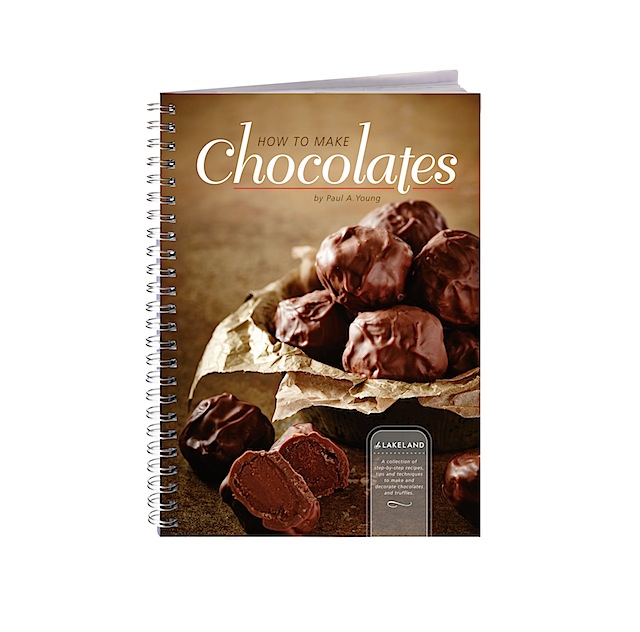 With thanks to Lakeland and Paul A Young for supplying sample products and book prizes.