Having previously lived in Shepherds Bush for eight years, I never imagined I'd review Ibis Shepherds Bush all these years later. Shepherds Bush has changed a lot. I was a guest of Ibis.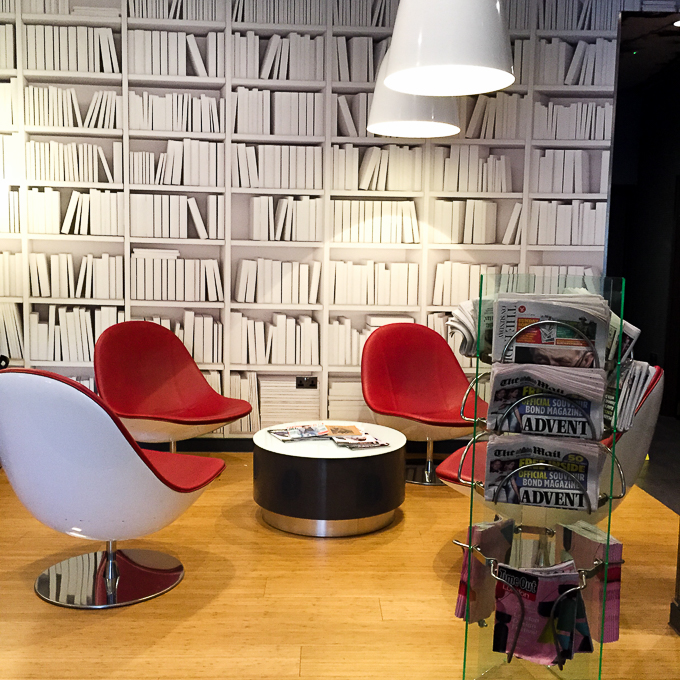 Shepherds Bush used to be edgy. I recall an Evening Standard article in the Nigella Lawson-lives-here era saying that chicken bones from takeaways would crunch underfoot as you walked and that you could buy t-shirts emblazoned "Da Bush". I never found the latter but was an extremely proud Shepherd's Bush resident.
You could walk down Goldhawk and Uxbridge Roads and pay tribute to a country on every continent; Lebanese supermarkets, Antipodean favourite The Walkabout, Polish, Nepalese, French and Italian restaurants alongside Thai supermarkets, Irish butchers and Caribbean takeaways.
Shepherds Bush market is more like a scene from EastEnders than any other market in the East End. It was the location for Ray Winstone's beating in Quadrophrenia, as well as scenes from Daniel Craig's pre-Bond movies Some Voices and The Mother. Coming home on the tube gave a panoramic view of BBC Television Centre that always made me sentimental to be coming home.
We adored our time in W12. Only 30 minutes to get to work in the West End, black cabs were only a tenner from Oxford Street if you were weighed down with bags or wandering from Soho after a night out. Even the Bush itself had bars good enough to keep us there at weekends – one memorable birthday I found myself sat right by Jack Nicholson and Mick Jagger dining in the sadly defunct Bush Bar and Grill after a Wimbledon final.
Shepherds Bush always felt at the centre of something yet it was hardly a location people would travel to stay in a hotel. And since my review of the (now sadly defunct) Bush Hall Dining Rooms I had not been back.
The occasion was Food Blogger Connect, a three day conference I tend to attend in order to see friends rather than for the conference itself.  Since the conference was taking place in an annexed part of Chiswick with few, if any, accommodation options I felt nearby Shepherds Bush was a good place to base oneself with plenty of restaurants and bars nearby.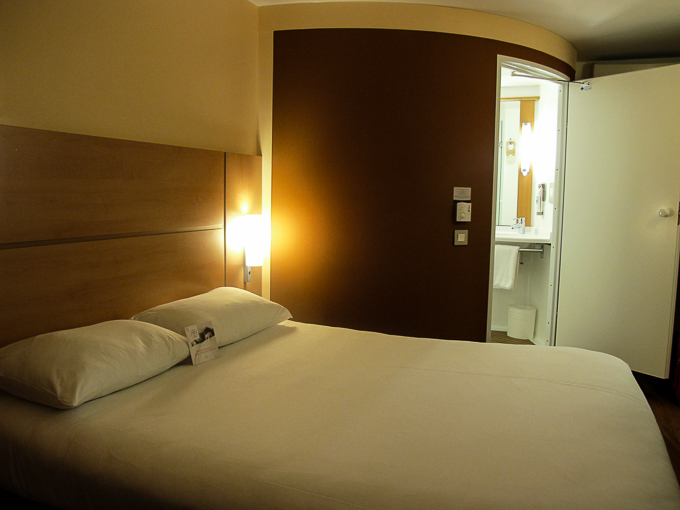 It was late when we arrived but there were still staff on duty at reception and some atmosphere in the bar downstairs.  As I've written before I am a devotee of the Accor hotels loyalty card and having stayed in various branches in the UK and France have confidence in the standards I can expect. My room upstairs was immaculate with a large comfortable bed and plenty of towels in the bathroom. There were tea making facilities and a hairdryer and plenty of places to arrange your belongings. The window was well soundproofed and my sleep was not disturbed by any noise.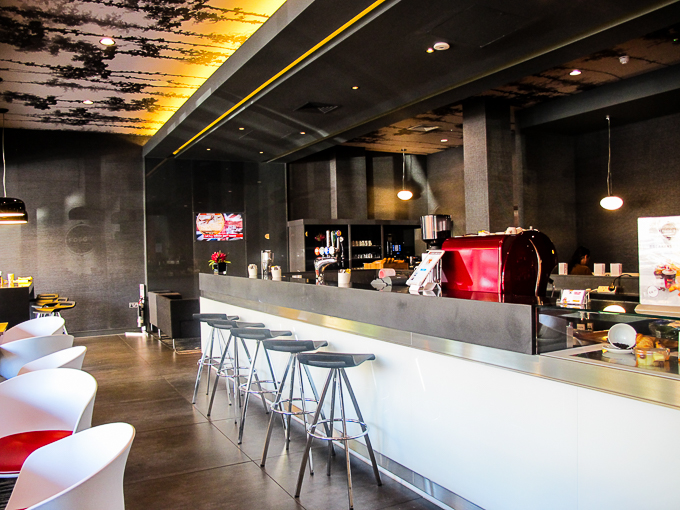 The entrance area was funky and modern (top photo) with wallpaper to look like white bookshelves. The breakfast area doubles up as the bar at night with bar stools, tables and comfy sofas to choose from depending on your mood. The breakfast bar selection was amongst the best I've had in other Accor brand hotels. There was a full cooked breakfast buffet, continental pastries, yogurts, fruit, toast, coffee as well as a few touches I'd not seen elsewhere such as melon smoothies served in glass "milk" bottles.  The breakfast buffet food was served properly heated or chilled – which is a thing hotels often get wrong. There was a good long window serving breakfast for early birds and sleepers in.
Since I'm doing Weight Watchers at the moment and there would be plenty of food temptation at FBC, I was especially delighted by the range of healthier breakfast items. I chose yogurt with Bran Flakes or Special K, an abundance of grilled mushrooms and tomatoes with mini omelettes and ham.
  Our days in Chiswick Garden were punctuated with offerings from Glorious Soup and various street food vendors.
My personal favourites were Rupert Street serving vegan food, Oh My Dog! tofu hot dogs and chicken souvlaki from The Athenian (well worth the 40 minute queueing time!).
As ever the conference proved to be a memorable opportunity to hang out with old friends and make new ones. There are too many to mention here but a special mention to Jac at Tinned Tomatoes who organised everybody doing these Ibis reviews – and with whom I was travelling to Barcelona the following weekend. I've been having far to much fun lately, I'll share my Catalonian adventures with you very soon!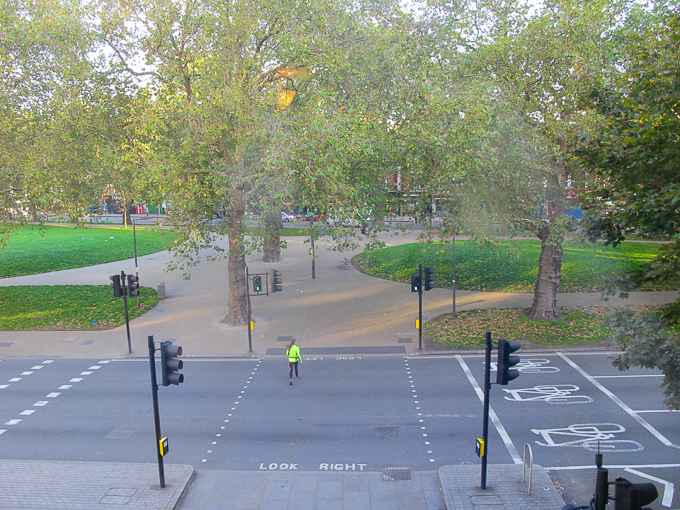 With thanks to Ibis for this 2 night complimentary stay in a surprisingly bucolic part of Shepherds Bush. And it's dead opposite Westfield White City. Perfect for girlie shopping breaks.