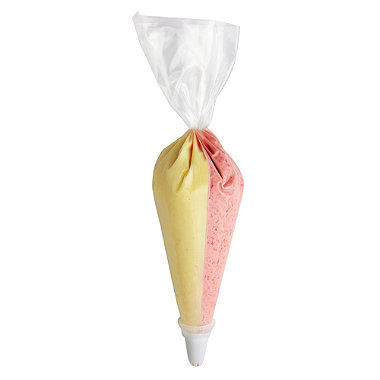 Lakeland duo colour icing bag
The two tone effect you see in the buttercream on orange/black Halloween cupcakes below was created using this duo icing bag from Lakeland. The coupler covers two semi circular vents pushed into special split compartment bags.
Assembly is fiddly but the results rewarding. There are half a dozen different nozzles to pipe swags, stars etc. My main problem was that it was difficult to get both colours to appear at the other end at once. You are better off filling each side one spoon at a time rather than doing one colour then the other. Definitely do not over fill it – I got in a mess. You can get a similar effect by streaking the inside of your piping bag with food colouring.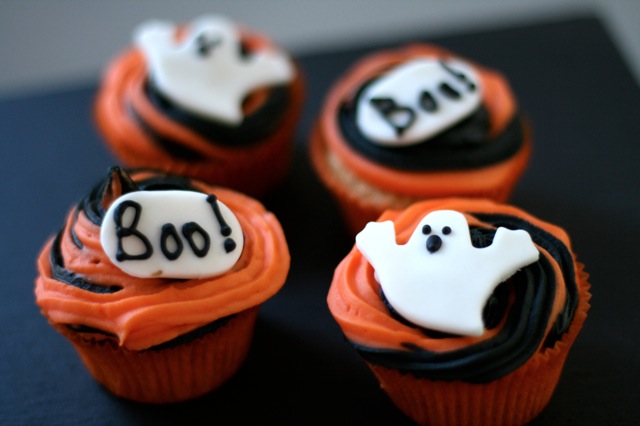 I have created a full set of Halloween cupcakes for BabyCentre this week – there were 7-8 designs in this selection so do hop through and see the others in the new fangled slideshow thingy there.
With thanks to Lakeland for the sample icing bag received at their Christmas press show.