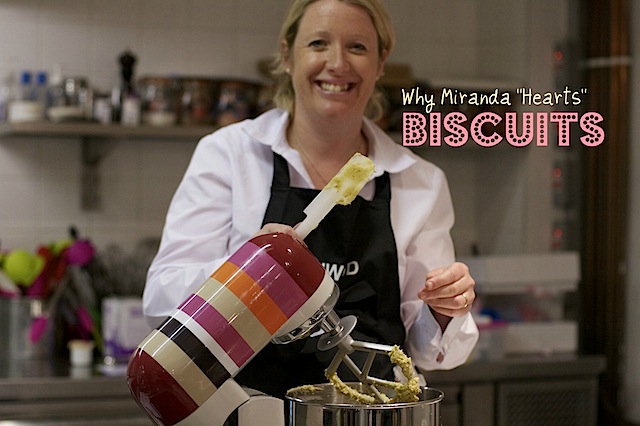 Great British Bake Off finalist Miranda Gore Brown's most memorable contributions to the show were her beautiful iced biscuits. Therefore it comes as no surprise her new book should be a tribute to everyone's favourite dippin', dunkin', crunchin' versatile baked treat called simply: Biscuit.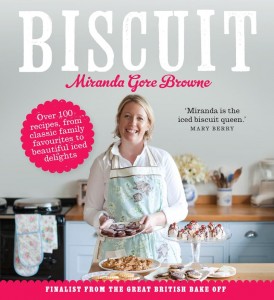 Celebrating the launch of Miranda's book alongside their kMix Boutique range, kitchen gadget supremos Kenwood invited me to bake some biscuits with Miranda at West End cookery school L'Atelier des Chefs. Crumbs!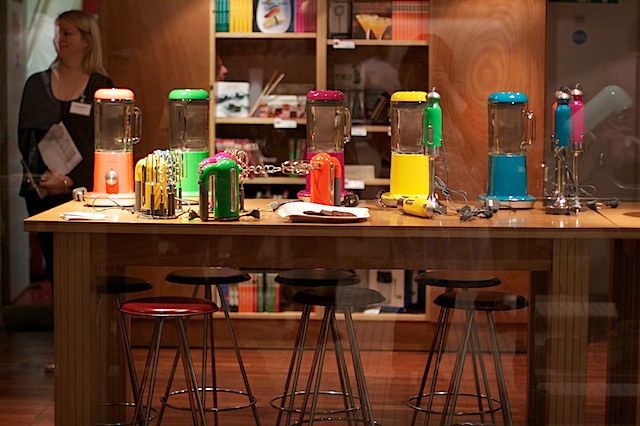 Following the success of the kMix Boutique Breakfast range of toasters and kettles, Kenwood will be launching further Boutique items from September this year. They're not in the shops yet but we had chance to inspect the M&M coloured gizmos up close.
The hand held items in the range will be a stainless steel 700w Triblade hand blenders with 5 speeds and a durable ergonomic 400w hand mixer with beaters and dough hooks that attach to the main body for easy storage.
Free standing items are the sturdy 800w free standing blender with pouring tip and programs to blend soups, dips, cold drinks and crush ice cubes and everyone's favourite, the iconic kMix boutique stand mixer with K beater, dough hook, whisk and flexible beater for all free standing baking jobs.
After nibbling Miranda's wonderfully chewy chocolate cookies, it was time to don aprons and get busy in the kitchen.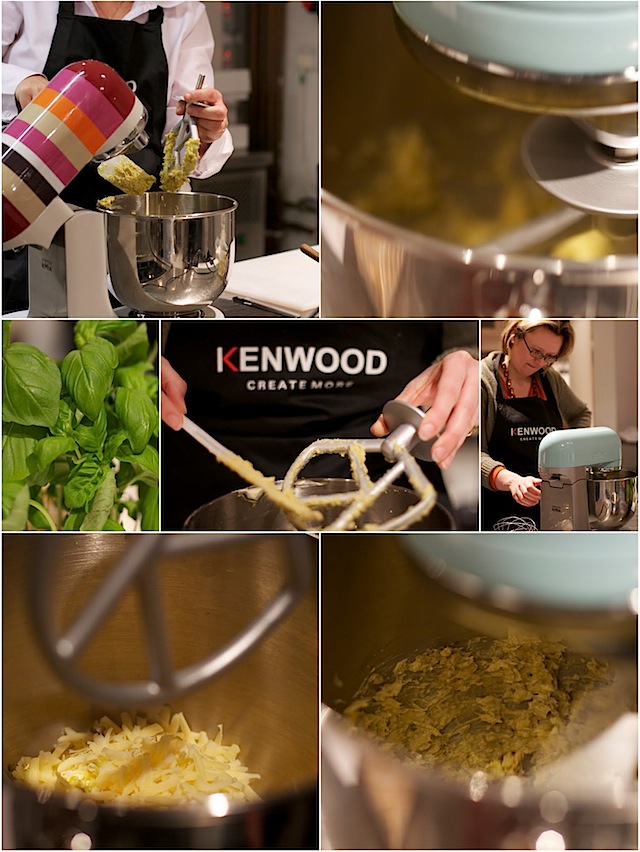 Our task was to make a savoury biscuit from Miranda's book; the tasty pesto and pine nut pieces.
Helen of Fuss Free Flavours (pictured above right) has a kMix Firecracker at home and already knew her way round the Kenwood stand mixer's features:
The fold function can gently mix ingredients to the biscuit dough in alternating directions
Auto-stop mode which activates when the head is lifted
Ergonomic controls that are easy to access from the front whilst using it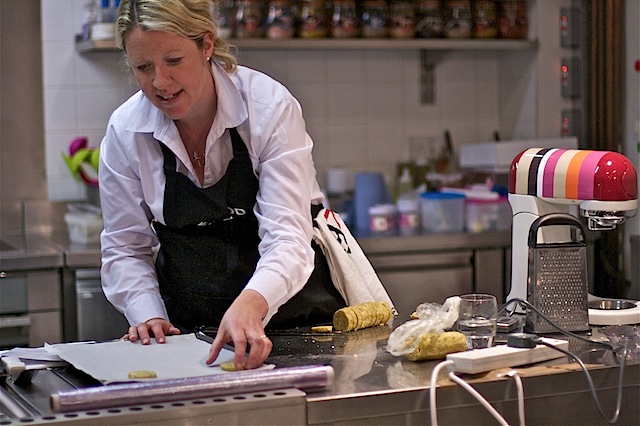 Miranda's reasons for loving biscuits include:
They're the perfect bake for a busy mum – mix double batches of dough and half can be frozen for another occasion.
Individual biscuit dough portions can be frozen either in slices or ice cream scooped balls enabling you to bake a handful of biscuits at any time.
Biscuits from frozen dough usually only requires a couple of extra minutes in the oven making instantly baked batches a breeze.
Cooked biscuits are simple to store too – in a tin or sealed tub.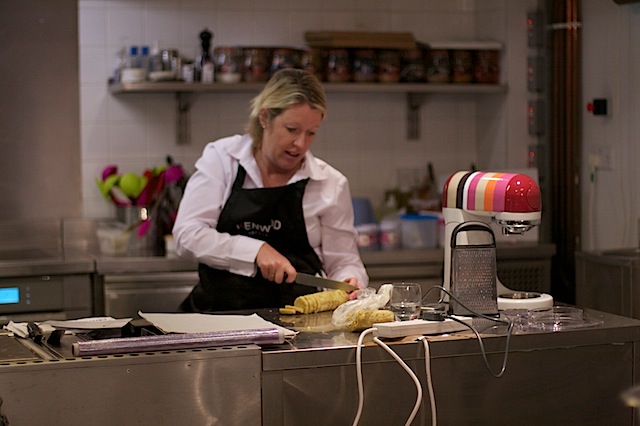 Miranda also shared a couple of nifty biscuit tricks that I will be using from now on:
Quickly soften your butter by soaking cubes of it in a bowl of warm water – sounds weird but it works (this tip came directly from Mary Berry during the final stages of the Bake Off when the finalists had more time to chat with the presenters and judges).
If you bake cooked biscuits for just 2 minutes in a warm oven people will think you've just made them. Fabulous plan!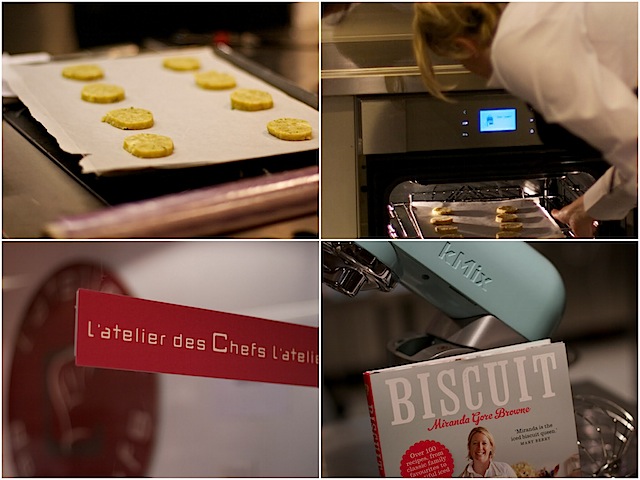 We ended up taking our logs of dough home to bake but were able to try some ready baked pesto and pine nut pieces Miranda had, Blue Peter style, "baked earlier".
With thanks to Kenwood, L'Atelier des Chefs and Miranda Gore Brown.

The new items in the kMix boutique range will be available from September 2012.