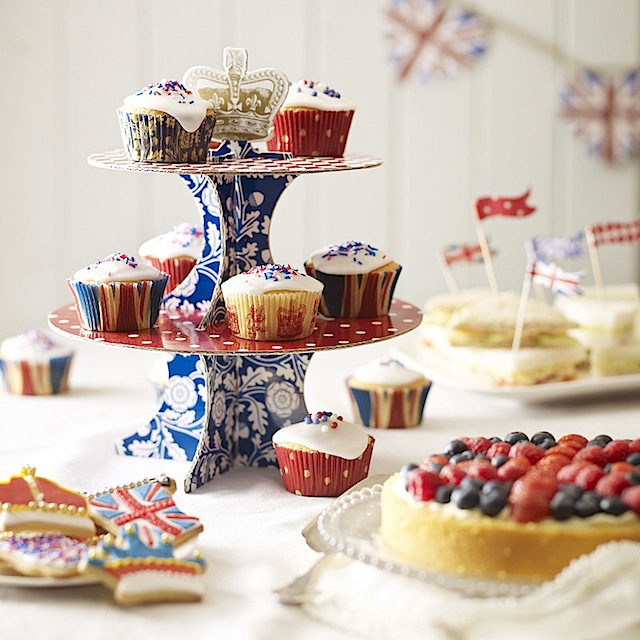 The Queen's Diamond Jubilee is still a month away but already I've amassed a collection of jubilee cupcake wrappers, cookie cutters and tea towels.
Lakeland's Street Party Collection comprises picnicware, textiles and baking accessories. Your street party buffet table won't be complete without their cupcake cases, bunting or food flags. Or maybe you'd like to commemorate the occasion with some seasonal jam making? There are union flagged jam kits to fit 1lb jars.
Cookie decorators can collect crown and flag cutters and Lakeland is also a stockist of Renshaw's My Bakes range which has brought out a limited edition red white and blue pack of sugar dough (not pictured).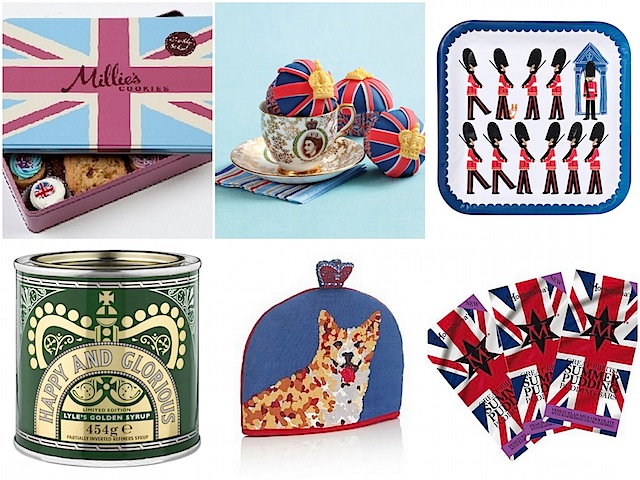 As well as the Lakeland kit, here is a round up of my other favourites spotted in the shops and around the web:
Clockwise from top left:
Millie's Cookies will be selling Jubilee themed cookies and cupcakes from May 10th. Freshly baked daily they'll be on sale as stand-alone products (cupcakes from just £1.25) and also become gorgeous gifts when presented in this Millie's Flag Gift Tin.
Squires Kitchen have regal kit for cake decorators busy baking for the celebrations. Cupcake cases come with union flags or crowns. You can also get this detailed crown mould to stud your own icing crowns on top of your bakes.
Sainsbury's have an extensive range of street party items, my favourite of which was this soldiers tray for just £3.00.
Tate & Lyle Golden Syrup have rebranded their iconic tins for the first time since 1904 with a truly regal "Happy and Glorious" design destined to become a collector's item.
Marks and Spencer have given top billing to the Queen's beloved corgis in their jubilee range. Check out this tea cosy for £12.
Finally, Montezuma's have brought out a range of Great British Pudding Bars in flavours such as Eton Mess, Spotted Dick or Summer Pudding. You also have a chance to win one of these bars if you take part in this months' Forever Nigella.
With thanks to Lakeland and Montezumas for sample products.