Much easier than making mince pies – try this deconstructed mince pie dessert inspired by Carluccio's.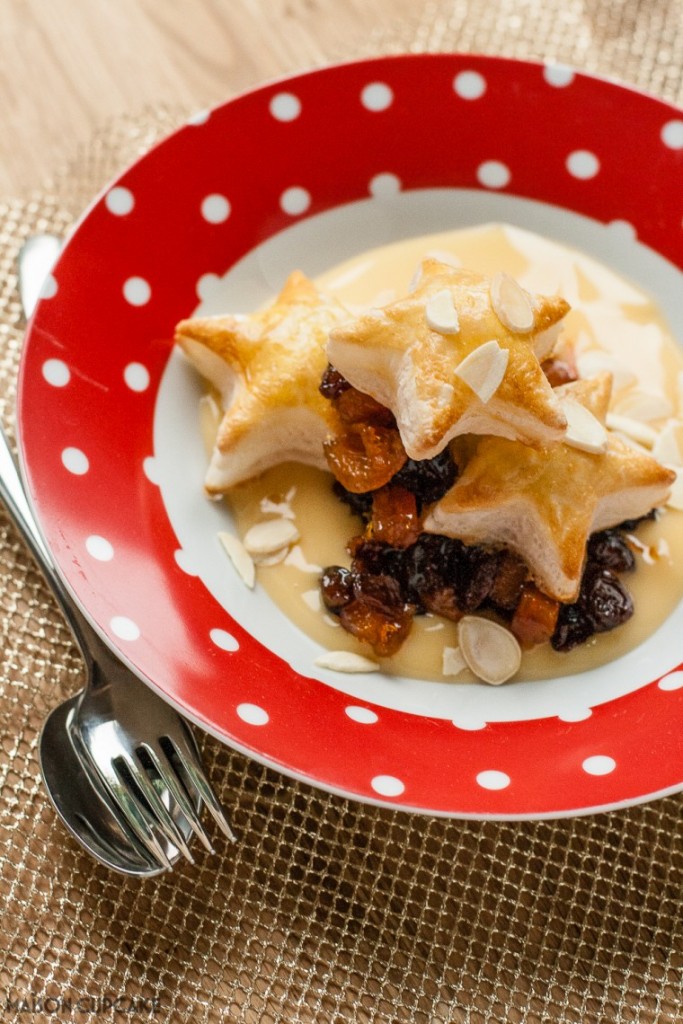 There's nothing worse at Christmas than a cloying shop bought mince pie. And I've never really understood the sense in serving mince pies by themselves at Christmas when some kinds might be heavy enough to substitute an entire meal.
So I think Carluccio's have got the right idea this Christmas in adapting the traditional mince pie we all know and love into a dessert of its own.
They asked me to recreated their "Lasagnetta Mince Pies" as seen in the video below. The lasagnetta refers to stacking the pastry and sandwiching between a home made mince meat mix in the manner of lasagne layers. There's no lasagne actually involved.
Don't be put off by the prospect of home made mince meat, it's no trickier than chopping up various dried fruits with some grated orange, lemon juice and sugar then simmering for a few minutes until it thickens. Not a grain of suet in sight which is great news for vegetarians.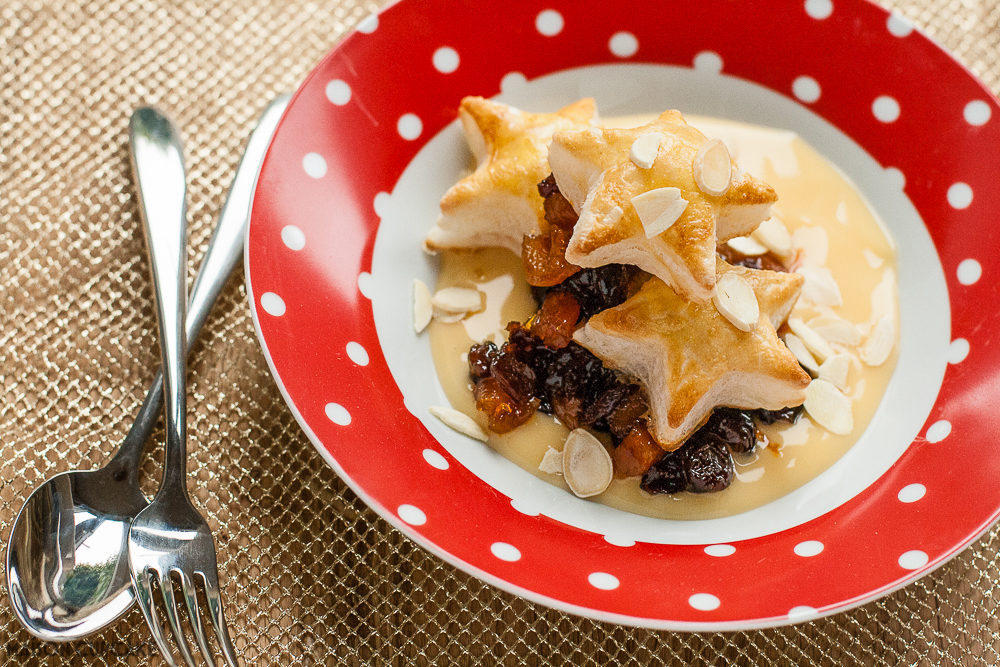 For the full Christmas effect there's a zabaglione custard with Marsala but if you don't drink alcohol or trying to control booze intake (and let's be honest, not everyone wants to blitz their alcohol units for the heck of it) you can use plain custard instead.
Two tweaks I made to the original recipe were to use puff pastry instead of sweet shortcrust and to use Grand Marnier for extra orange oomph instead of their rum. Now if I were Santa, I'd find this more memorable than every other house leaving out a crumbly icing sugar dusted mince pie…
For further inspiration how to give your Christmas an Italian twist visit the Carluccio's website or check out their video below.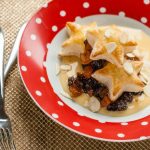 Print Recipe
Easy Mince Pie Dessert inspired by Carluccio's
Ingredients
200

g

Pre-made sweet pastry

plain flour

to dust

25

g

raisins

25

g

orange peel

finely chopped

30

g

dried prunes

finely chopped

30

g

dried apricots

finely chopped

30

g

almond flakes

toasted

40

g

brown sugar

80

ml

good quality dark rum

1

apple

chopped or grated

1/2

lemon

juice only

1

star cookie cutter

medium size

<em>Zabaglione Sauce</em>

4

egg yolks

80

g

caster sugar

50

ml

Marsala wine
Instructions
Preheat the oven to 170 degrees.

Roll the pastry until roughly 3mm thick and then cut out your stars using the cutter. Place in the oven on a pre-heated tray lined with baking paper, for 8 minutes, or until golden.

Meanwhile, mix the remaining ingredients in a saucepan. Bring to the boil and then allow to simmer for 5 minutes.

<em>For the sauce</em> Whisk the egg yolks, caster sugar and wine in a bowl and cook over a bain-marie until it thickens to a custard-like consistency.

Now place a spoonful of dried fruit mix in the centre of a large plate and then top with a pastry star. Repeat so your dish is 4 stars tall, or higher if you dare! Spoon custard around the mince pie and serve. Buon Appetito!
If you like this European alternative to mince pies at Christmas why not try my mince pie macarons stuffed with marzipan: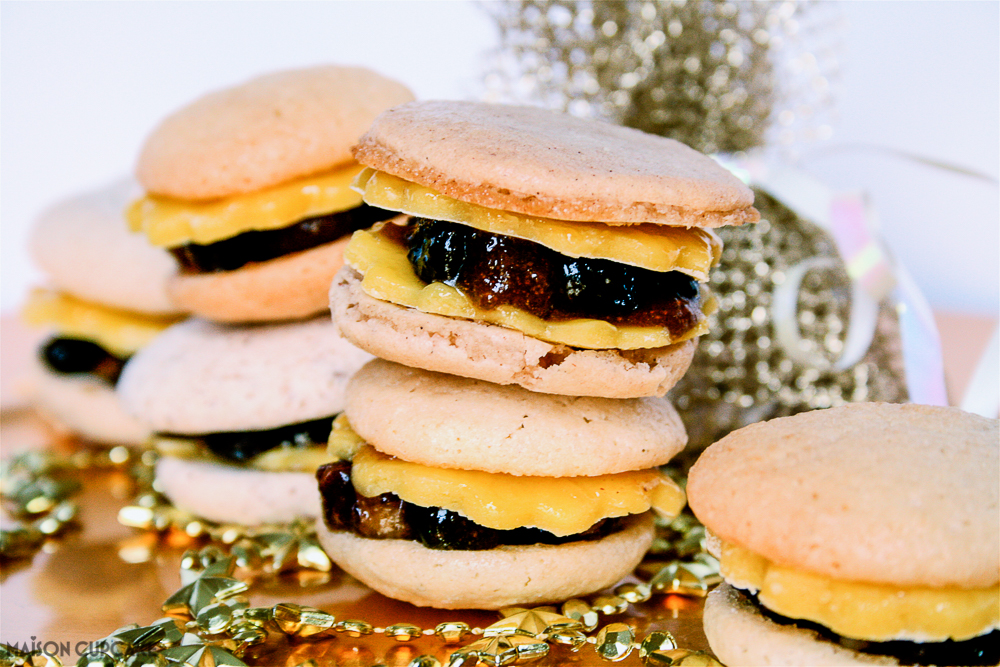 Mince pie dessert post commissioned by Carluccio's.