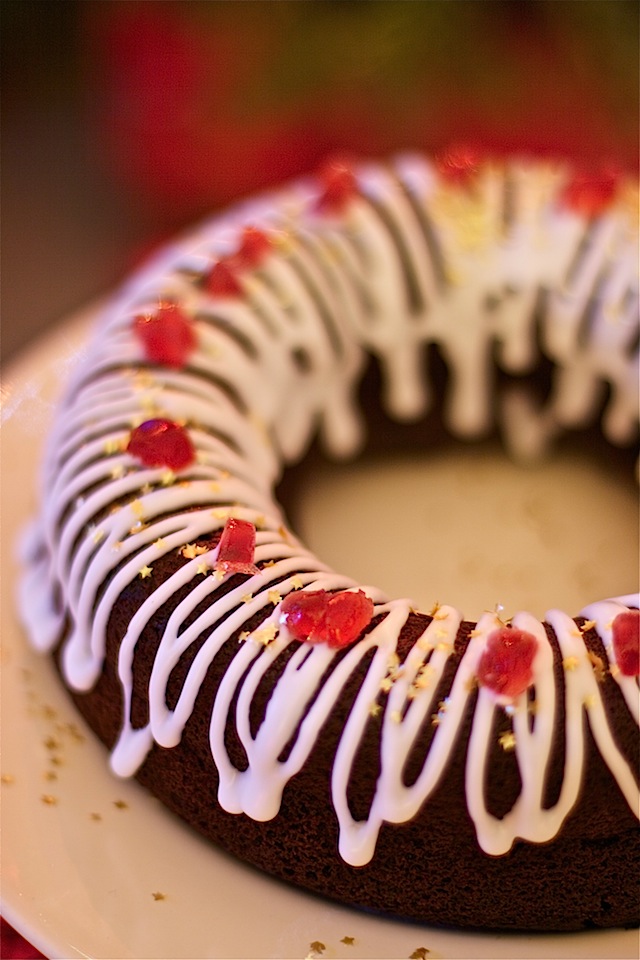 This isn't the first time I've spent part of New Year's Eve writing a blog post (I loathe going out on New Year's Eve) but I'm going to make sure I am swifter than the previous occasion. I have promised my husband I will be downstairs to join him no later than 10pm so there's no time to waste.
First up is my contribution to what I tantalisingly described as the last Forever Nigella. It's the last as we know it, in that there will no longer be a theme but she will be sticking to more efficient monthly boundaries. I am fed up of nagging the husband for new buttons at the last minute and the Linky Tool seems to have been a big hit this month and therefore that is what I will use to manage entries from now on.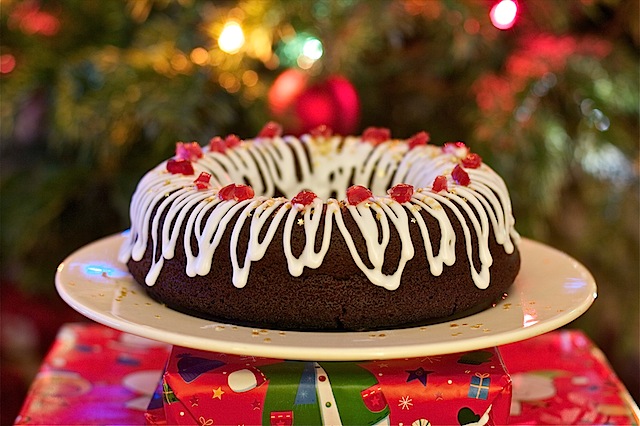 A huge thank you to everyone who has submitted Forever Nigella entries in the short fortnight that I gave you – I apologise for my absence away from the computer in the meantime, apart from the occasional tweet I have been completely offline since around December 22nd! I will be doing the rounds shortly to visit and announce who has won the super dooper Salter digital scales – possibly this will be when Ted goes back to school next week so bear with me.
This is my Nigella Sticky Gingerbread made in the rather nifty Mermaid Savarin mould that the kind Mermaid folks sent me to try out recently. It's not non-stick but with a generous spray of some Dr Oetker Cake Release Spray, I can report that the cake fell effortlessly out of its hoop so both products did what they said on the tin.
So.
Speedily on with this evening's business. As you can tell from the title I am not a fan of navel gazing blog round ups. If I bought Delicious magazine in December and all it did was republish everything it had previously printed that year I would feel short changed and I feel the same about blog round ups.
I regret that if I'm a regular reader of a site I have no need to re-live everything I've previously read and if I'm not a regular reader of the site I'm even less interested. So there. I say this as someone about to sit down and watch "The Most Annoying People of 2011" so you see consistency is not my forte.
Instead I present to you, all the stuff that I never got around to blogging this year. Some you may be glad I never showed you, some you may beg that I publish properly. I'll let you decide….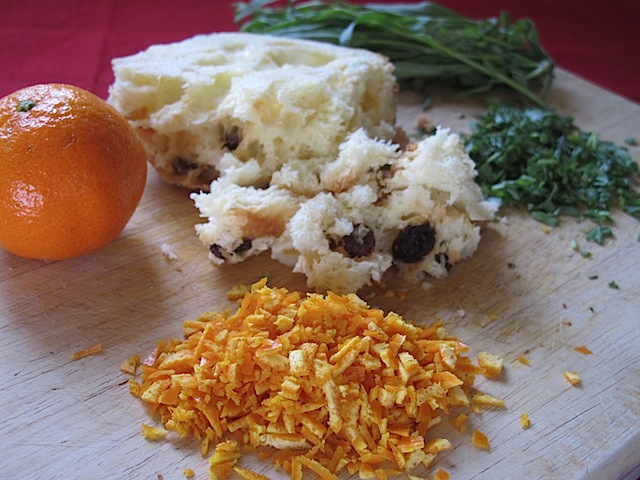 January. Panettone stuffing. Neat idea. Looked like pavement pizza.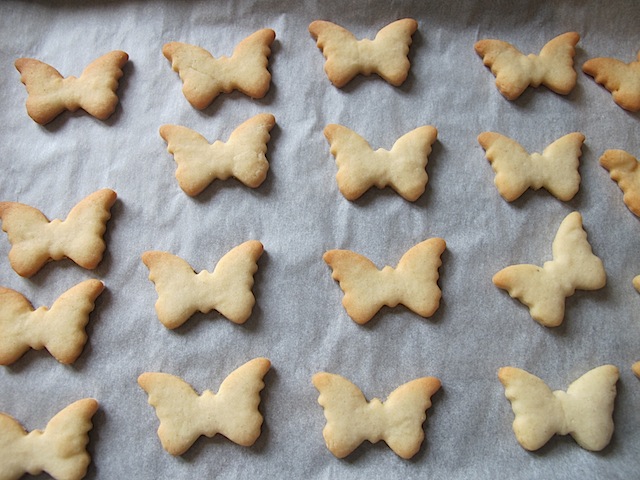 February. Butterflies that were never iced.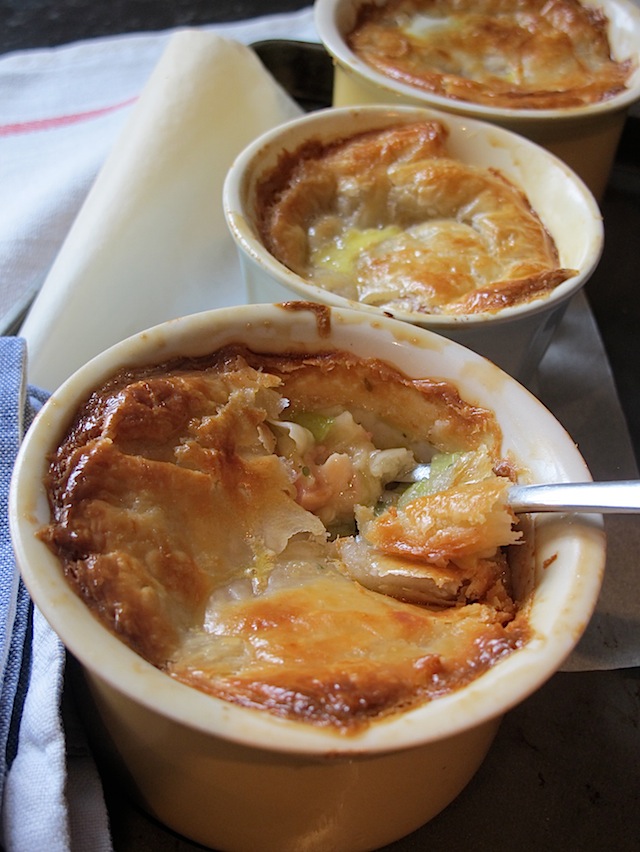 Winter-ish. Speedy chicken pies in ramekins.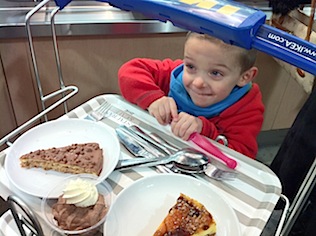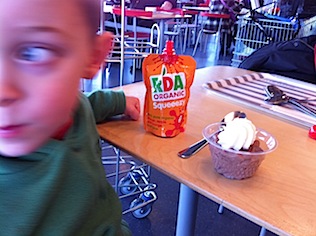 January/February: Dinner With Crayons at Ikea. The world did not need this.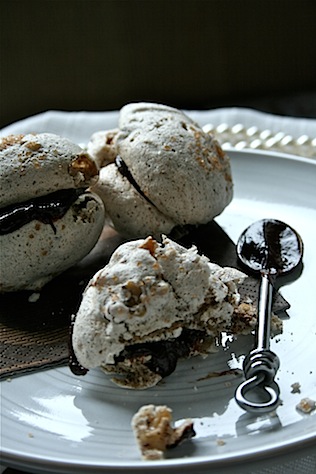 March-ish. Coffee meringues. Photographed in virtual darkness. Tasty. Arty. VERY crumbly.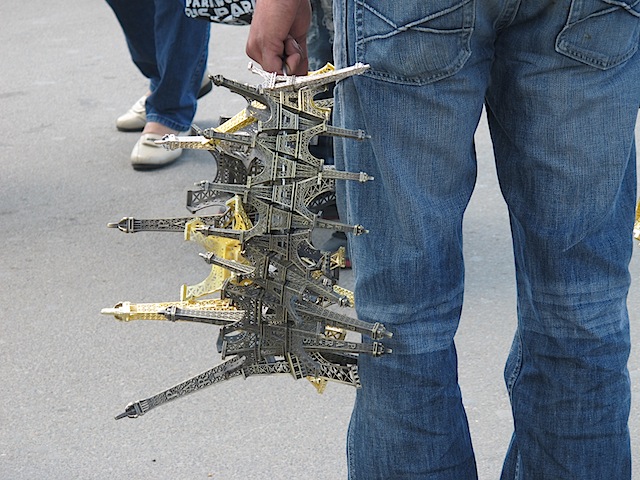 April. A Ted-less trip-ette to Paris with my husband.
I'll let you into a secret. It is my ploy to stop blogging about cake all together and write about holidays in France instead. This may just be the year I manage it.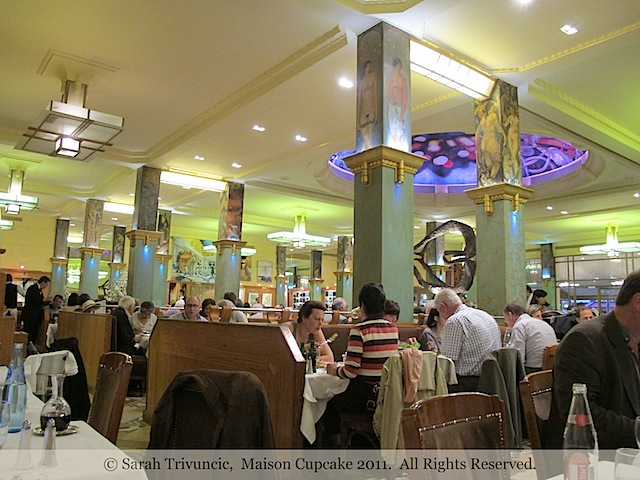 Whilst in Paris I sat in La Coupole, Montparnasse and wondered if I was sat in Simone de Beauvoir's favourite corner?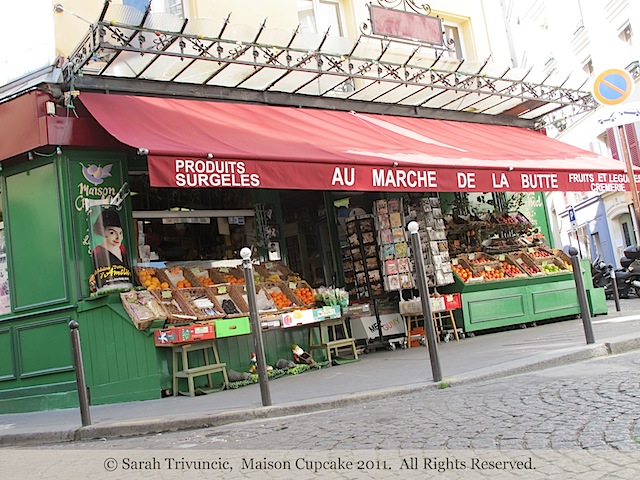 We climbed up to Montmartre and followed the Amelie route.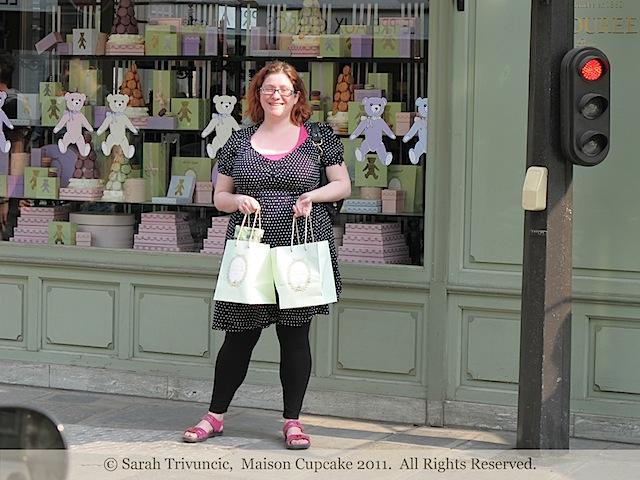 I splurged on macarons in Laduree.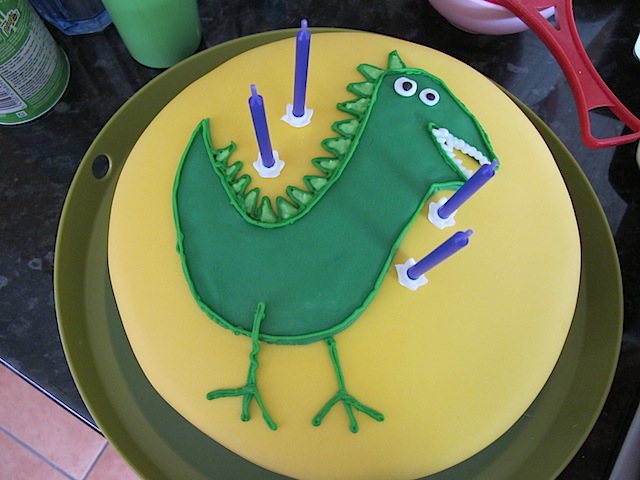 June. I made Ted a "George's Dinosaur from Peppa Pig" cake and forgot to ice any arms for it.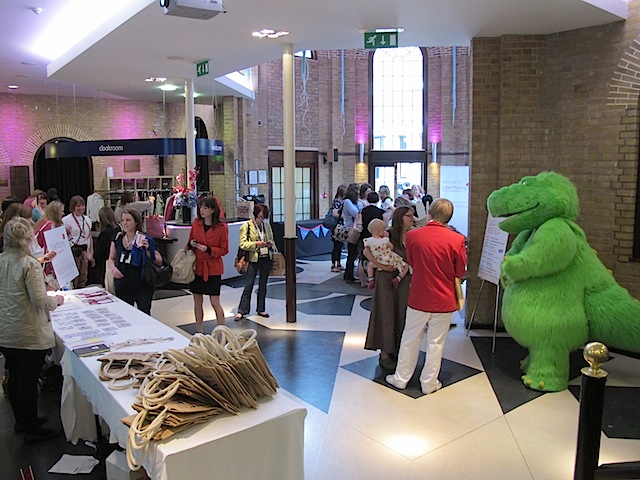 June or was it July? Cybermummy. Managed to give a real life large green dinosaur a wide berth.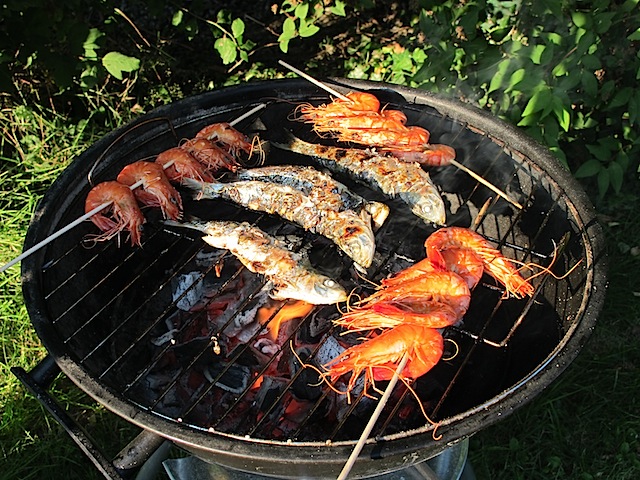 July. Finally I went on the Keycamp caravan holiday I had won at Cybermummy 2010. We had blisteringly hot weather despite only being as far south as Brittany and had a barbecue every night. A wonderful holiday.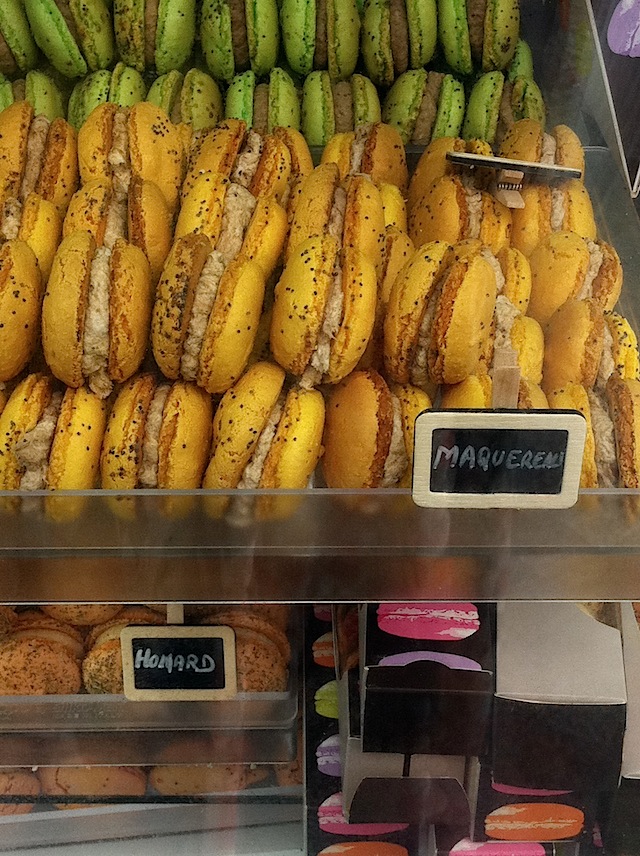 Whilst in Brittany I peeped at these lobster and mackerel macarons in a bakery window. I have not yet summonsed up the courage to make them at home…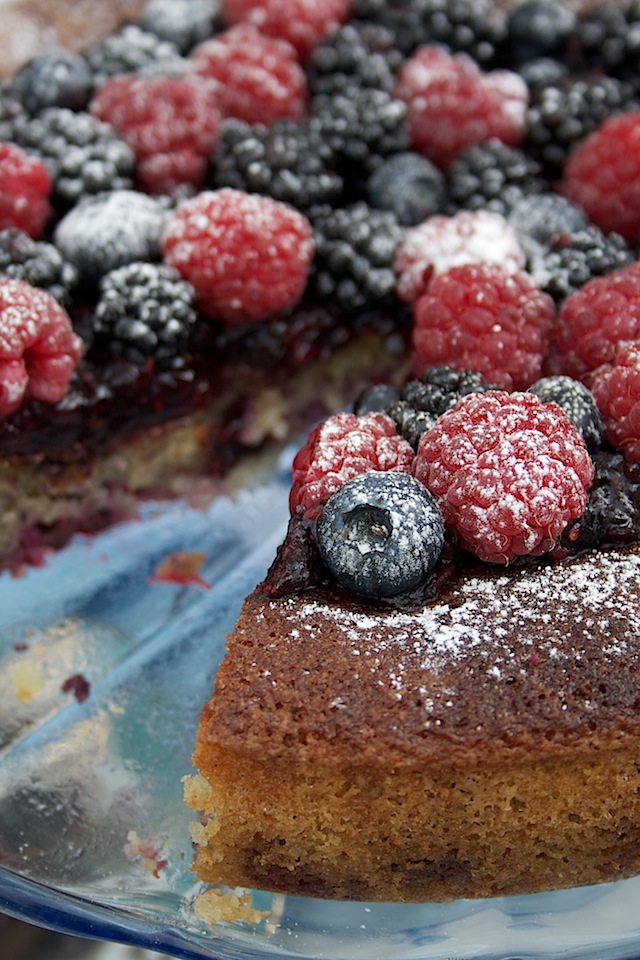 August. I fell in love with the Scandilicious book and make this divine berry tart. I also foraged for the first time in my life and picked these blackberries down Walthamstow marshes.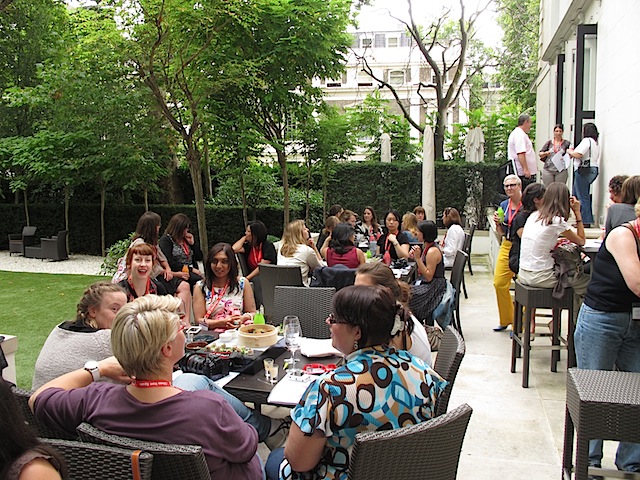 August. Food Blogger Connect. A super weekend although I was not able to enjoy fully due to exhaustion caused by book brain.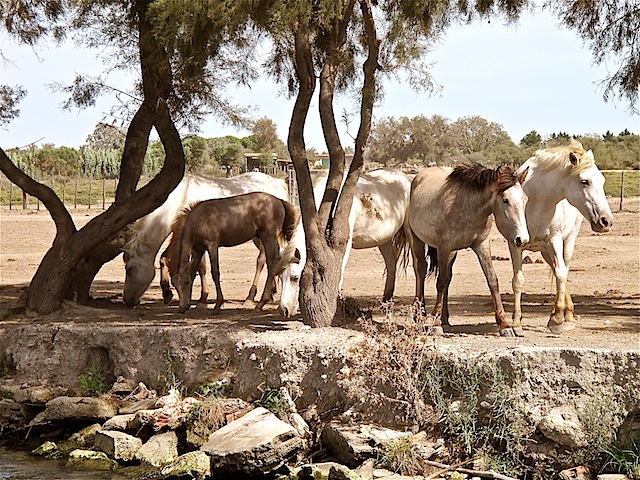 September. We seized our opportunity for our final cheap holiday for fourteen years the week before Ted started primary school. We had another fine week in the South of France – I feel totally vindicated in chirping about this since both holidays and the weekend break we took in 2010 were ruined by torrential rain and in 2011 our luck went completely the other way.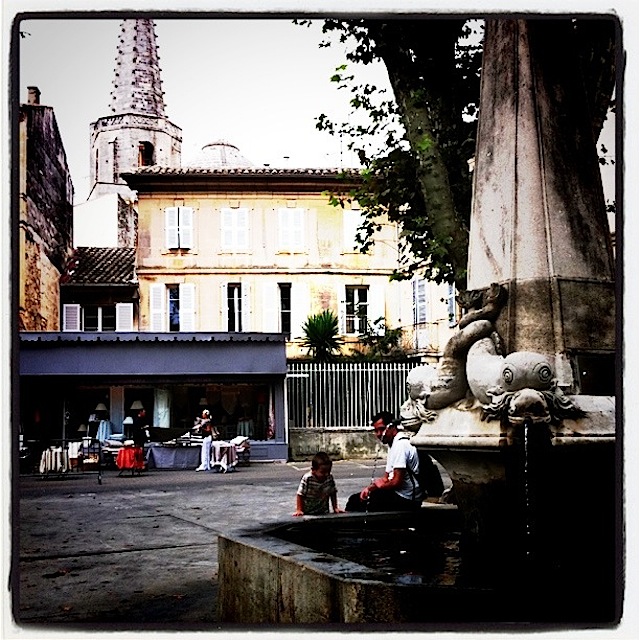 Whilst in Provence and the Camargue I got hooked on Instagram (come find me there please). This was a day trip to my favourite place on earth, St Remy de Provence.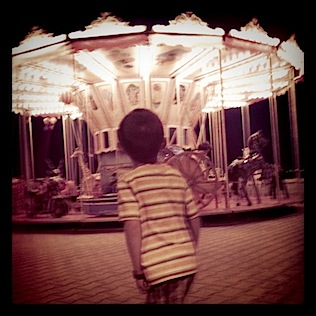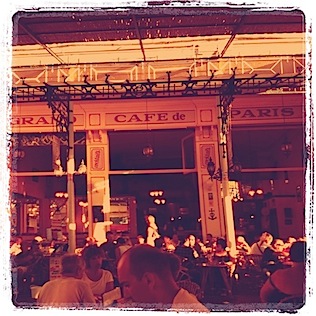 We stayed in a brilliant apartment complex in La Grau du Roi in the Western Camargue. The Cafe de Paris is in fact a tapas bar on the harbour side and not in Paris.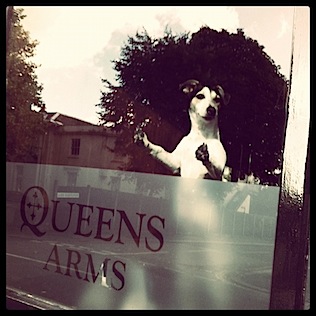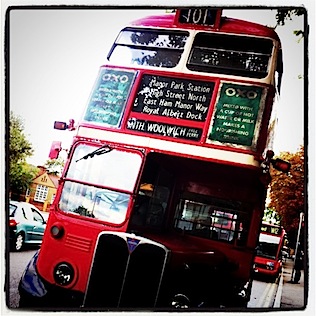 Back home I saw a dog in local pub and snapped a groovy routemaster. (I have been on one of the new ones too – they're very nice but no where near as cool as the old kind).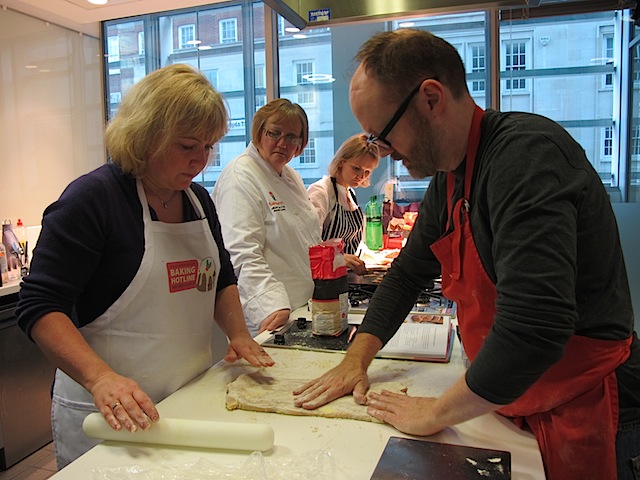 Late September and October saw me finishing my manuscript, photoshoots and editing. By the time it was all over I had a day out with Dan Lepard at the Sainsbury's Stir Up Sunday event.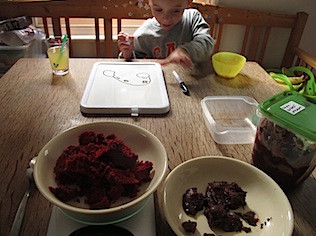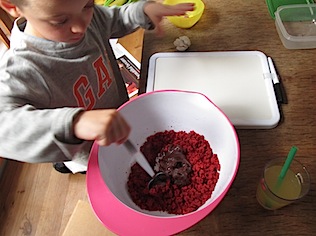 Late November. This was the year Ted really got interested in helping me in the kitchen. Here you can see him helping me with some cake pops using up abandoned red velvet cake.
I had plans for various Christmassy posts but actually only the Christmas Pudding Cake Pops happened – just as well since they've probably been my most popular post ever.
I may not do navel gazing nostalgia but I do do resolutions. These are mine for 2012:

1. Get back to baking pretty cakes and biscuits and taking pretty pictures.

2. Stop allowing junk from PR people to engulf my time with no reward. I have more to say on this which merits a separate post.

3. Believe the nice things people say.

4. Ignore people who irritate me. They no longer exist so far as I'm concerned.

5. Look after number one. Because nobody else can.

Happy New Year to all of you in 2012. May the next twelve months be everyone's best yet.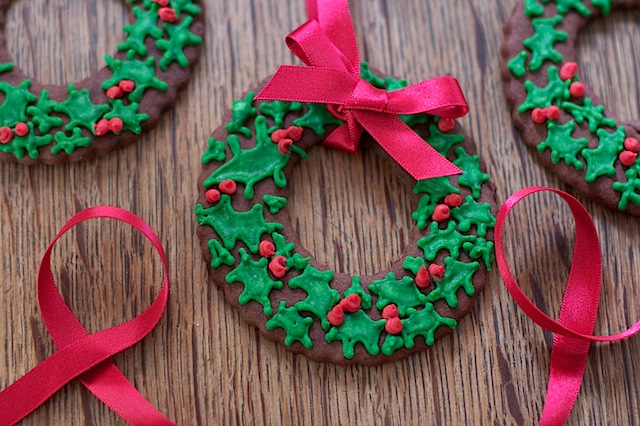 Finally these pretty Christmas wreath biscuits were inspired by some in a lovely book from Ryland Peters & Small called Decorated Gingerbread by Annie Rigg. It's not just for Christmas, it's full of iced biscuit projects for all the year so go check it out.