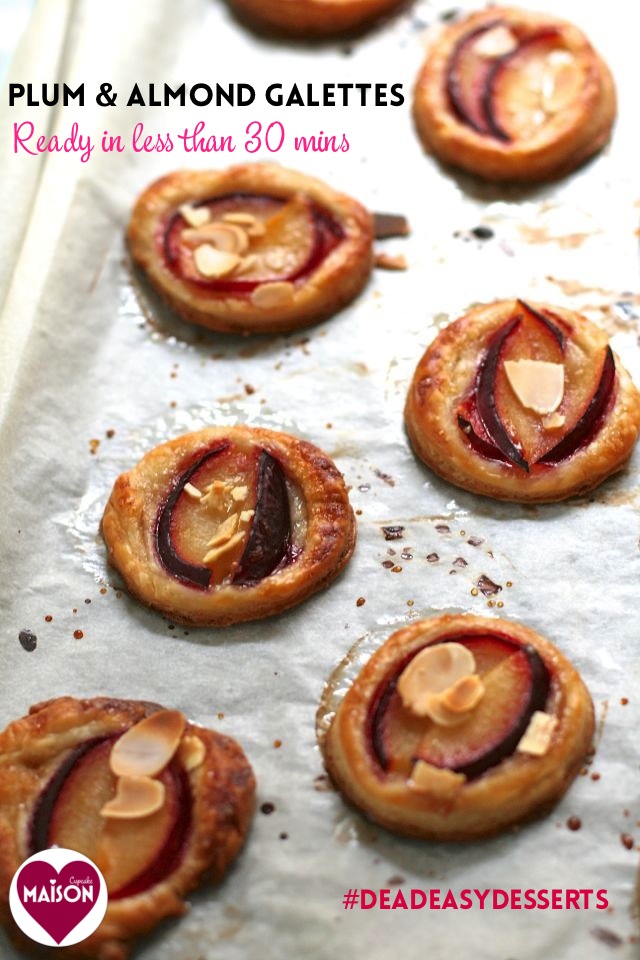 Puff pastry, I'm not sure whether to be ashamed to admit, is not something I've made from scratch since completing my GCSE home economics in 1989.
I used to lovingly make it (Eccles AKA dead fly cakes were my signature bake) on a regular basis but post exam, I had no call to make it again. I still made shortcrust and still do but it's rare to find someone who admits to making puff or flaky pastry from scratch. What is the difference between puff and flaky pastry… answers in the comments below because I have no clue!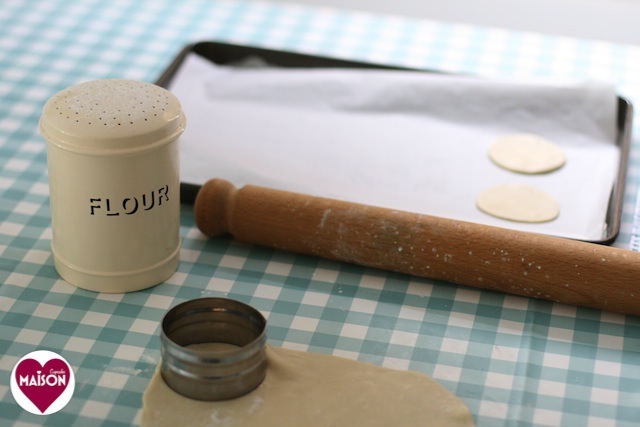 Anyway, once more, puff pastry in cardboard tubes is my friend making these nippy little plum and almond galettes. There's no shame in using this – just try to find the all butter versions which are much much tastier and well worth the additional price tag (maybe 80p more).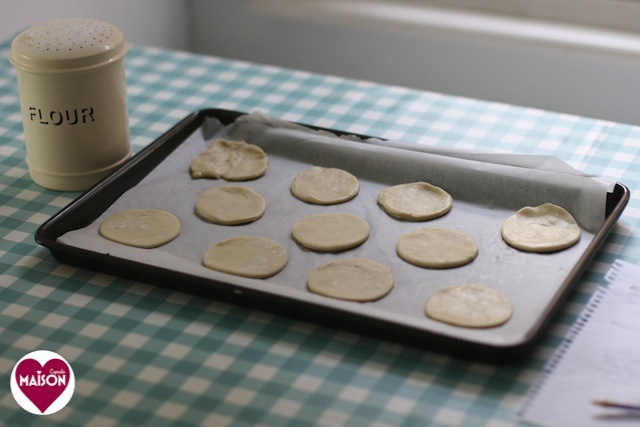 To make these galette-y thingimy jigs, all you need to do is cut out circles and arrange on baking parchment paper.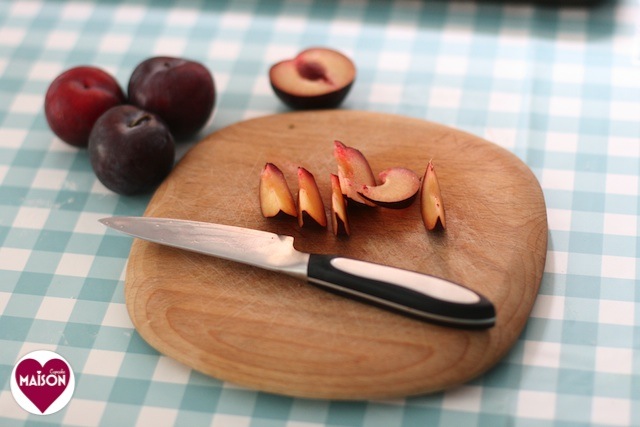 Slice some plums into thin segments.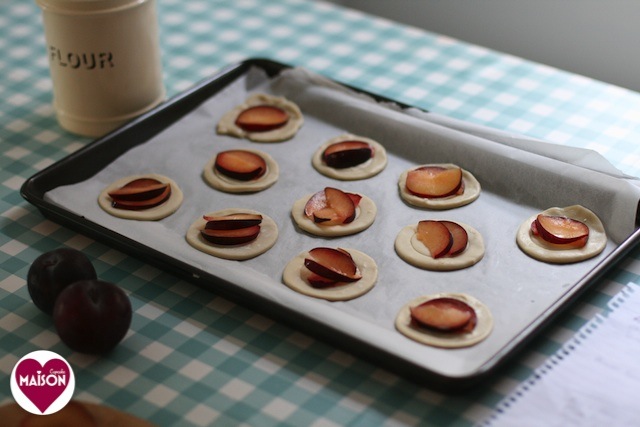 Arrange these on top of the pastry.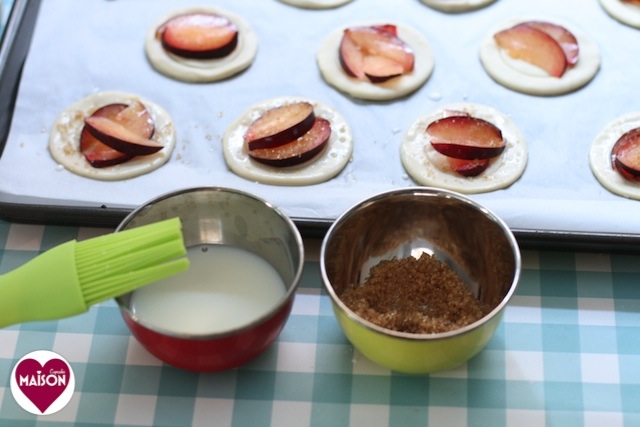 Brush over some milk and scatter with demerara sugar.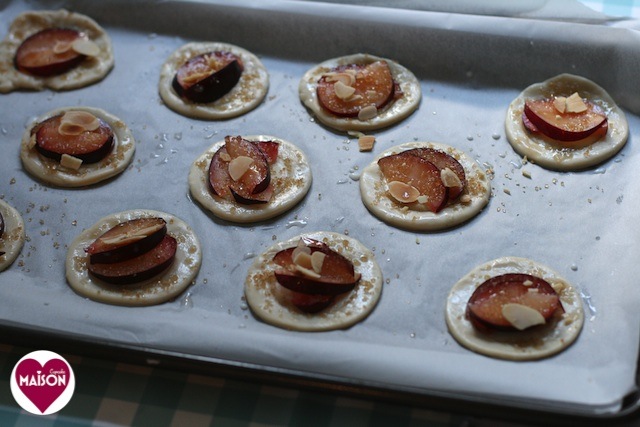 Bake at gas mark 5 / 190c for around 15 minutes. Keep an eye on them so they don't scorch.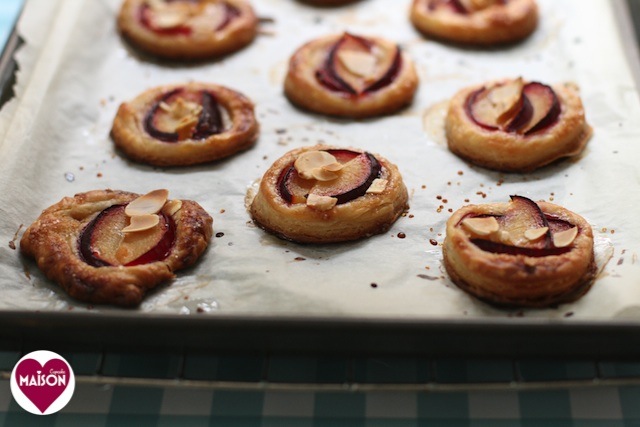 Ta dah! Sweet Bitesize Bakes if ever you saw them.
This is my (last minute!) entry for my own event Dead Easy Desserts hosted during April by Michelle at Utterly Scrummy. The current linky closes today 29th April but there will be a new one hosted by Tina at The Spicy Pear from May 1st.