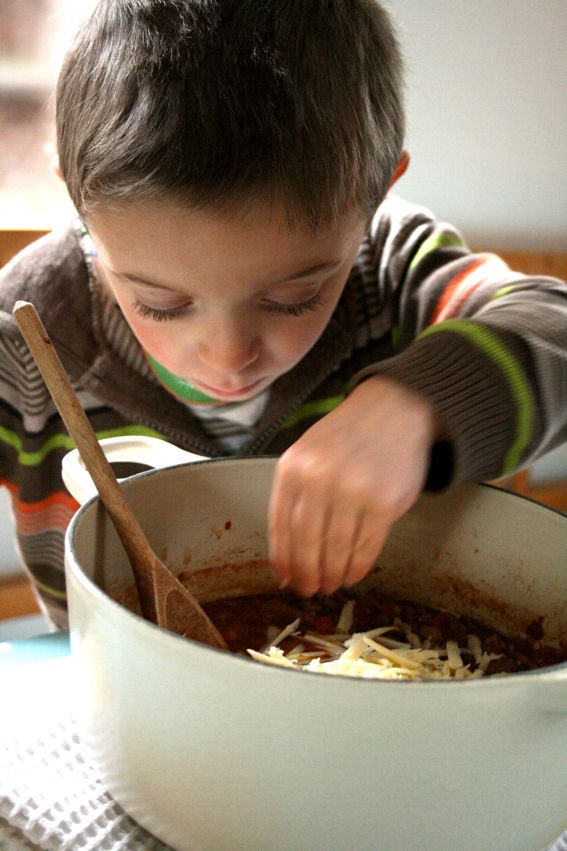 Last week on BBC iPlayer I blubbed my way, from start, almost to finish, through the dramatised version of Nigel Slater's childhood autobiography, Toast.
Nigel's beloved but culinarily challenged mother died when he was around 10 years old with his father remarrying the blousy cleaner soon after. He disliked his step mother but her effortless triumphs in the kitchen set him on the course to become a chef.
Young Nigel was played by the adorable Oscar Kennedy. I think it was the combination of watching his splendid performance, imagining my own little boy being left on his own and a close friend having lost his mother at the same age that really got to me. Either that or the Dusty Springfield tracks played throughout.
Is it just me or do lots of us have horrid childhood food memories of some sort? I have plenty of good ones but they are balanced with the bad. Warm third pint milk bottles stabbed with thin green straws (I didn't quite vomit all over the teacher like the young Nigel Slater but I came extremely close). I also shared Nigel's memories of dinners of incinerated fish, in my case fish fingers – my mother stands accused here and will deny all knowledge in the comments below. But most unforgettably, my father unintentionally using emotional blackmail that the canned sardine in tomato sauce on my plate would have "died for nothing" if I didn't eat it. It's a wonder I didn't become vegetarian over night.
As a teenager given free range in my father's glorious (sarcasm alert) kitchen I regularly concocted a bolognaise sauce of some description into which I would throw pretty much anything. Unable to cook much else but desperate to avoid the threatened combination of watercress and canned sardine in tomato sauce that were the frequent alternative, I'd pretend to be a grown up in Safeway and come back with bags of mince, onions and five varieties of tinned vegetable. Baked beans were usually included. And grated cheese. Fortunately my father was a great deal more appreciative than Nigel's eternally grumpy dad as portrayed by Ken Stott.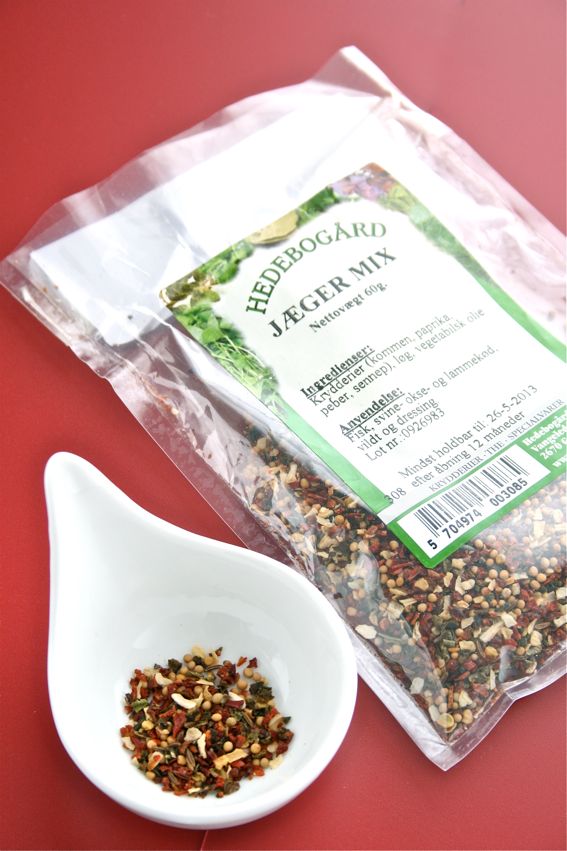 Now Nigella Lawson's Rapid Ragu may sound a darn sight more stylish with it's panetta and canned puy lentils but it's not a million miles from those meaty (and slightly freaky) pasta sauces I used to cook up on the kind of cooker that now belongs in the Geffrye Museum.
With Ted's "help" I brewed up a Rapid Ragu using some pancetta left over from Christmas. It also features my favourite caramelised onions from Waitrose.
This time round I added an extra ingredient, a blend of Hunter's Spice Mix given to me by Kavey at a food bloggers' meet up late last year alongside Meeta, Jamie, Hilda, Jeanne, Anne, Michelle, Julia, Catty, and Eunice.
It's an aromatic blend of cumin, mustard seeds, paprika and chilli and I look forward to rubbing it into steaks next. Kavey had the lovely idea of giving us all a bag of spices to concoct a special dish to mark our get together. I still have plenty left so this won't be the last you see of it.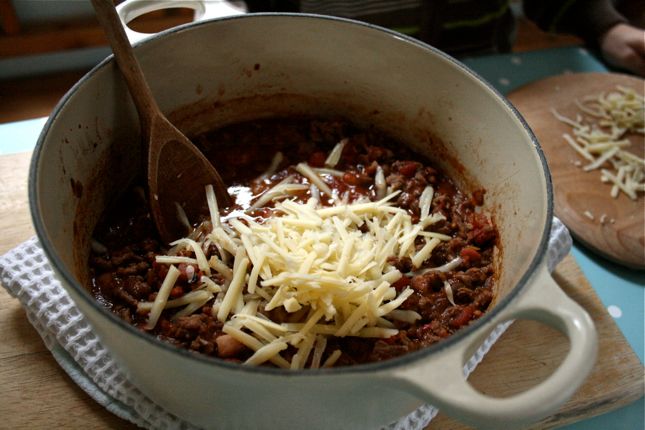 Here's a view below without the cheese. You can get the recipe from Nigella.com , my only amendment has been to throw in a generous quantity of Kavey's hunter's spice mix.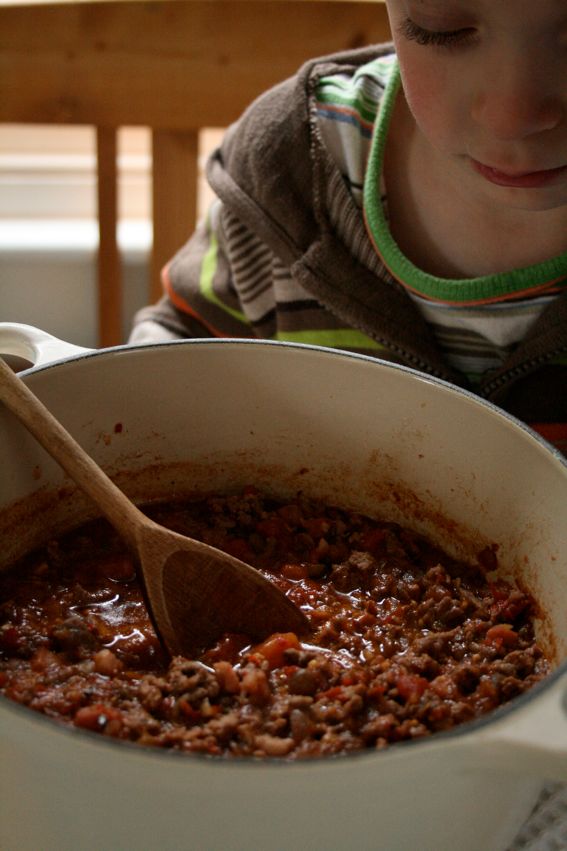 Pssst! It's the last couple of days to submit your entry to my new blog challenge Forever Nigella!