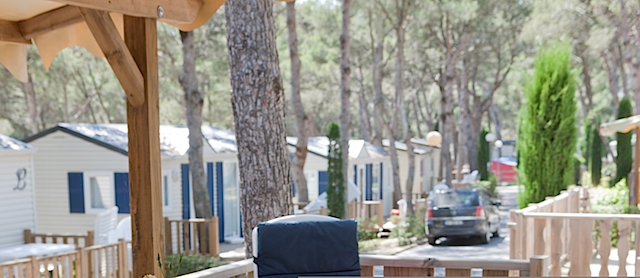 You've been out enjoying yourself all day and it's time to pull something quick together for dinner; something suitable for outdoor dining in your garden at home or your balmy terrace in the sun.
Heavily relying on store cupboard or longer shelf life products, my mini sun blush tomato pizzas have a Mediterranean feel and will only keep you away from your cold glass of wine for a few minutes tops. You won't need special equipment and can easily whip them up when self catering.
Al Fresco Holidays offer luxury mobile homes in Europe's best holiday parcs. You can holiday with them in France, Spain, Croatia, Italy and more.
To celebrate outdoor eating, Al Fresco are running a Chef of the Year Competition offering the lucky winner a family holiday to an Al Fresco parc of their choice. All you need to do is submit your favourite al fresco style recipe before May 31st 2012.
Mobile homes can offer better cooking facilities than you'd find in cottages or apartments. I stayed in a mobile home just like these in the picture above last year and was impressed to find a proper cooker with gas hob (a rarity in France where we were) as well as a barbecue outside (subject to local regulations in areas vulnerable to forest fires).
Some people may find cooking on holiday a chore but with decent facilities and bountiful local markets, for me it's the cornerstone of my holiday.
You don't need to be on holiday to enjoy these mini pizzas but it helps! 🙂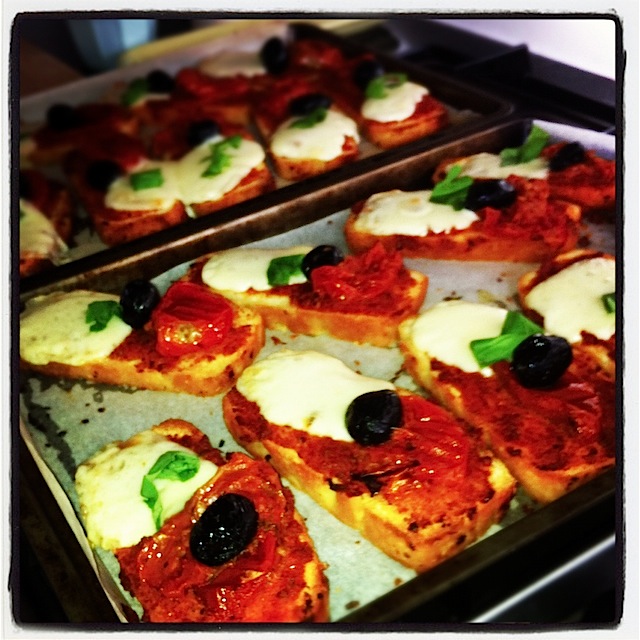 Recipe: Sundried Tomato Mini Pizzas Al Fresco

Ingredients:

1 ciabatta loaf (supermarket vacuum packed ones keep for a week in the fridge)
1/3 800g jar of sun blush tomatoes in olive oil
1/2 250g jar of sun dried tomato paste
1 vacuum pack of pitted black olives (or fresh if you can get them)
1 bag mozzarella (or the blocks of hard mozzarella which keep for ages in fridge)
A few fresh basil leaves

You will also need a baking tray lined with baking parchment paper.

Directions:

1. Preheat the oven to 220c / Gas 7.

2. Slice the ciabatta loaf into pieces around 3cm thick, arrange them on the baking sheet lined with parchment paper.

3. Spread the ciabatta slices generously with sun dried tomato paste although not too thickly as the oil can make the bread soggy.

4. Drain some of the sun blush tomatoes and position one or two on one half of each of the slices.

5. Slice the mozzarella into as many pieces as you have slices and arrange on the other half of the slices.

6. Dot a black olive in the centre and bake for 10-12 minutes until the cheese has melted and the mini pizzas are warmed through.

7. Garnish each slice with some fresh basil and serve immediately!

Notes:

Ring the changes with toppings such as anchovy, pesto, marinaded peppers, local white cheeses. You don't need to use ciabatta, any crusty bread will do such as french stick or focaccia.
This post is sponsored by Al Fresco Holidays but the words and recipe are my own.