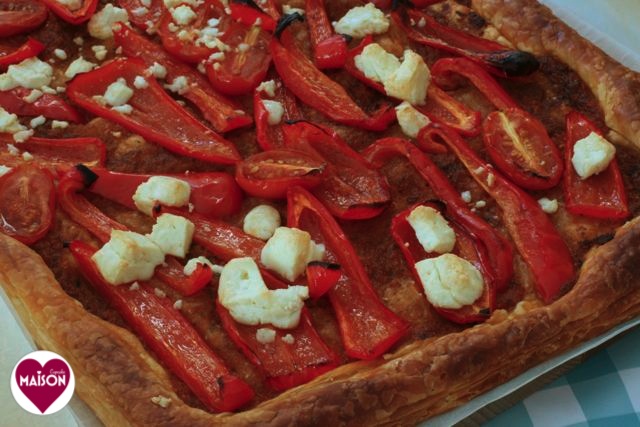 Nevermind picnic in a panic, this is more like post in a panic!
August is a time I attempt to fill my son's days with idyllic activities and day trips hence I don't get to sit at my desk much. Some Augusts I have stopped blogging completely, mostly it ends up being a month with 2-3 posts whilst my mind is elsewhere.
I don't want to spend an awful lot of time in the kitchen either so it's puff pastry to the rescue as usual and a fridge raid of what's left before the next shopping delivery.
The good thing about making a tart is that as well as a picnic, there's generally enough for my husband to take into work for lunch the next day. So even though he probably misses the picnic, I'm in his good books for saving him the task of making sandwiches.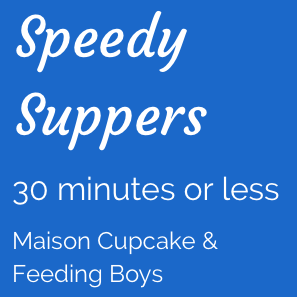 This prompt picnic post is my entry for this month's Speedy Suppers – my joint event with Katie of Feeding Boys – which this month has the theme picnic food.
We've only had two entries so far mid month so do hop over and submit any of your quick picnic worthy savoury dishes blogged this month.
Red Pepper and Feta Tart
Serves 4-6

You could use normal sundried tomato paste to spread on the base however I blended my own from some sunblush tomatoes in oil. If you do that you'll need big fat tomatoes in oil rather than the normal slightly shrivelled sun dried tomatoes in oil.

Ingredients
1 large red pepper sliced into strips
5-6 baby plum or cherry tomatoes sliced in half
1 tbsp olive oil
1 sheet bought puff pastry
2-3 tbsp sundried tomato paste
2 tbsp milk
75g feta cheese cut into cubes

Directions

1. Remove the puff pastry from the fridge 30 minutes beforehand. Preheat the oven to 200c / gas 6.
2. In a small bowl, toss the red pepper strips and baby tomato halves in olive oil. Spread over a baking sheet lined with baking parchment paper or foil and roast for 10 minutes.
3. Meanwhile unroll the pastry upon the sheet of baking parchment paper on another baking sheet. Trim the edges to fit.
4. Spread the sundried tomato paste over the pastry base leaving a 3cm border. Brush the pastry border with some milk. When the red pepper strips and tomatoes have wilted a little, spread them over the pastry base and finally scatter over the feta cheese.
5. Bake the tart for 15 minutes until the pastry around the edge has puffed up and gone golden.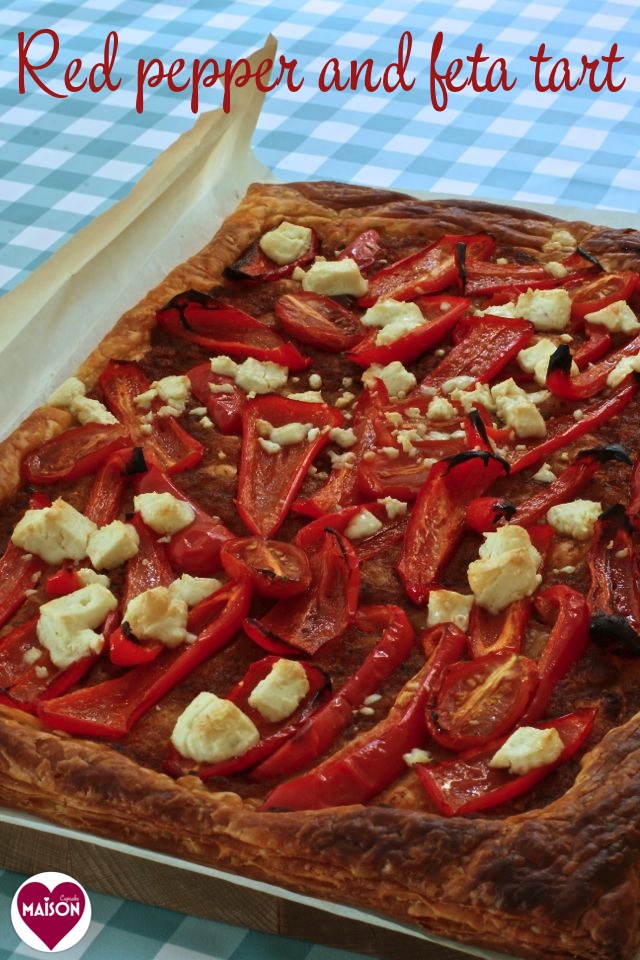 If this peppery picnic recipe has whetted your appetite, you might also be interested in: