To inspire you in your new year diets, join me in a return to the mighty Crussh juice bar.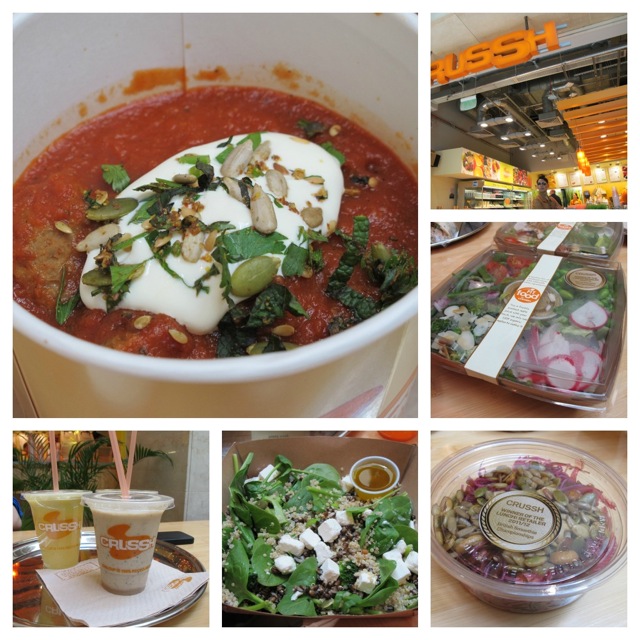 Reviewing restaurants is not something I'd normally do twice however as you can read in my previous Crussh review there were still a great many types of dish on the menu we'd not yet looked at.  Furthermore, only Michelle and I had been treated to the Crussh experience and so we took them up on their offer to return with some more friends.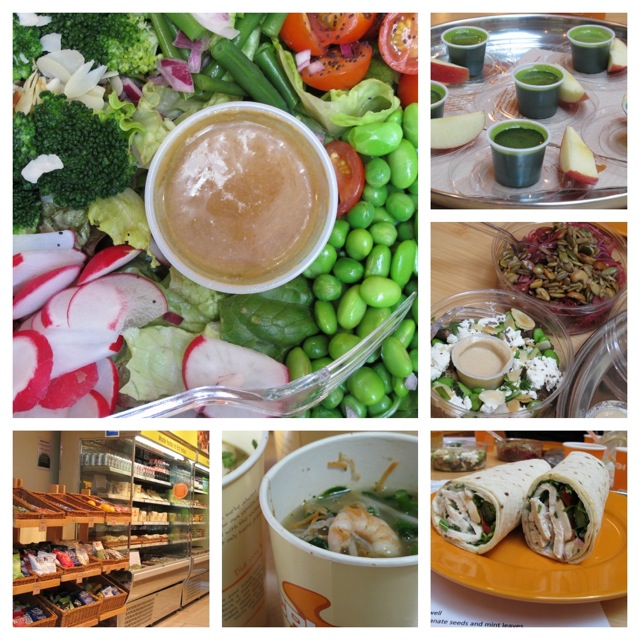 Second time around we were even more blown away than the first. Crussh MD Chris Fung had laid on a virtuous feast of hot soups and stews from the weekday menu alongside raw salads, wraps and sushi.
The 30 or so dishes we tried between the five of us included:
The truly virtuous super greens salad, with soy beans, broccoli, radish and tomato and a wasabi dressing.
Jeanne was head over heels in love with beetroot and apple hijiki health pot – although I preferred the roasted aubergine and chia seed coriander feta health pot next to it.
Wraps sampled included tarragon chicken and red pepper and sweet potato and felafel salad.
Generously portioned stews: Spicy butternut, chickpea and tomato garnished with a blob of yogurt, herbs and seeds and also Green Thai Curry. 
NY:LON cobb salad with avocado, bacon, and garlic dressing
Zero noodles with lemongrass and tom yum prawns  
Tuna and bean health pot may be a more predictable combination but Crussh's version does not disappoint.
Alcoholic smoothie-cocktails: Tequila smoothie and Vodka Berry Blast. Sadly I was driving and had to give these a miss. 🙁
I did not however miss out on the wheatgrass booster which makes you feel healthier just by looking at it.  Apparently it has to be served within 15 minutes of juicing or else the vitamins and nutrients lose their potency. Crussh grow their own plants in the shop so they have no excuse not to serve you a shot of deep green goodness. The taste is an acquired one. I'm of a mind that if something is THIS good for you I'll ignore what it tastes like. And there's not much I'd say that about.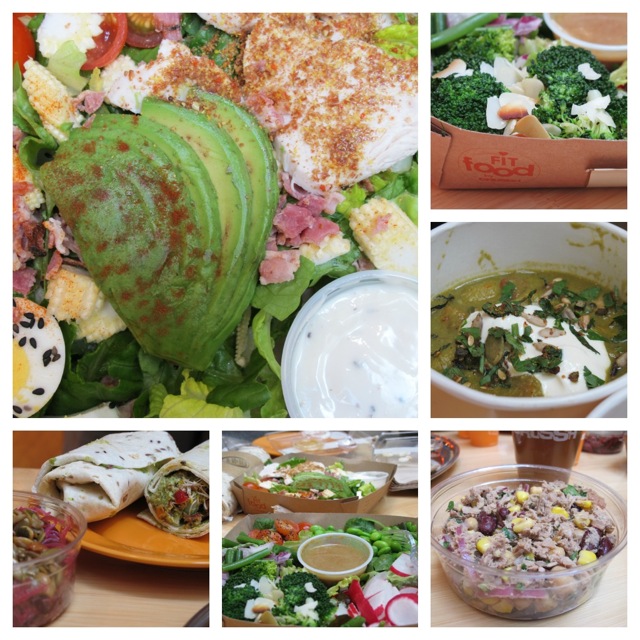 Whether you're on a health kick or not, Crussh is somewhere you can fill up on a hearty lunch or simply sip a smoothie.
I am gutted not to have a more convenient branch of Crussh near me… had I worked near one when I had an office job I would have been in there several times per week.
There are 20 branches across London. All food is made overnight in East London and delivered to their branches early in the morning – hence the reason they've not expanded outside of the south east.
If ever you've walked past a Crussh and assumed it was yet another EAT, yet another Pret a Manger, think again. Crussh has a creative menu that's always being updated to reflect the seasons and you'll struggle to find anything on the menu that's not ridiculously good for you.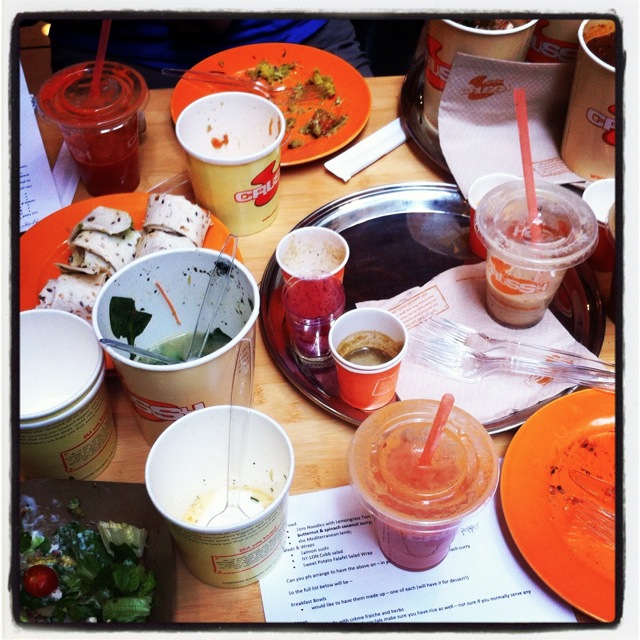 See also more detailed reviews by:
Michelle at Greedy Gourmet
Jeanne at Cook Sister
Solange at Pebble Soup
Margot at Coffee 'n' Vanilla 
and don't forget my previous post: Got a Crussh on you…