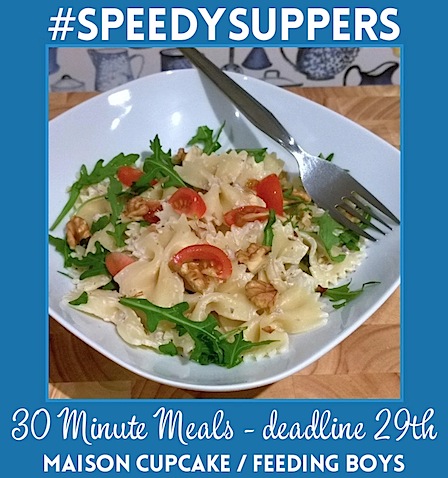 Huge thanks to my blogging buddy Katie at Feeding Boys for hosting last month's Speedy Suppers linky.
We had seven superb entries – enough for a Speedy Supper every night of the week!
You'll find the linky for Speedy Suppers 3 at the foot of this post – I did start hosting this event at Dinner With Crayons but owing to some technical gremlins there it's easier for me to host on Maison Cupcake this time around. Katie will be publishing the round up on Feeding Boys on May 1st.
Meanwhile let's tuck in…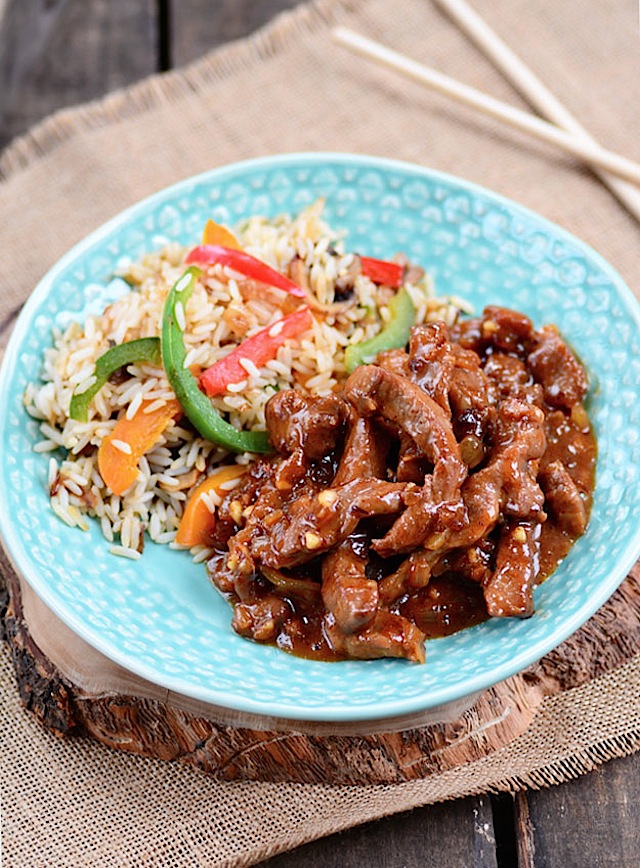 This sticky Asian pork by My Spicy Pear has a glossy sauce and fresh veg, what's not to love?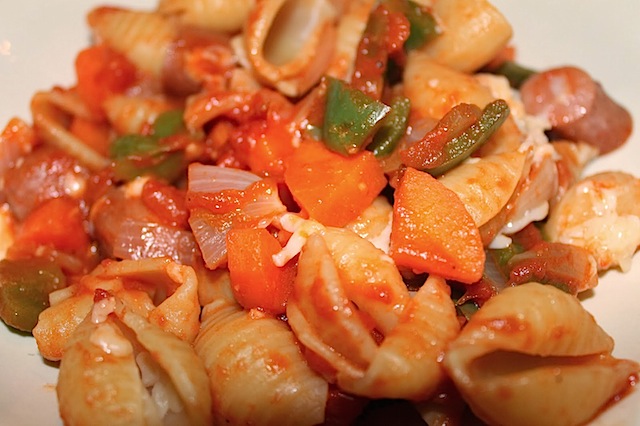 Jibber Jabber UK is a girl after my own heart with a secret liking for hotdogs in pasta.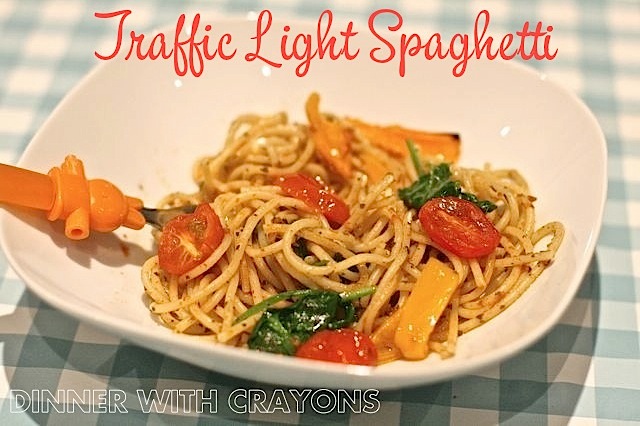 A cute name goes a long way in encouraging little ones to scoff their goodies – my traffic light spaghetti at Dinner With Crayons has red, amber and green veg.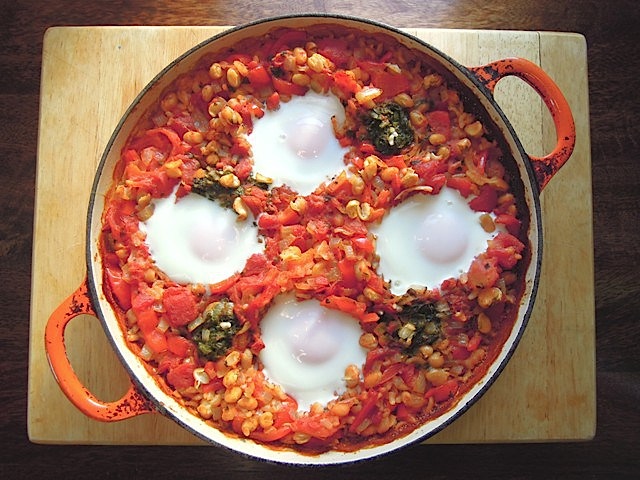 Getting the Le Creuset out, Bangers & Mash had us drooling over her sneaky store cupboard surprise of baked rice with spinach, cannellini beans and eggs. Gotta love a baked egg!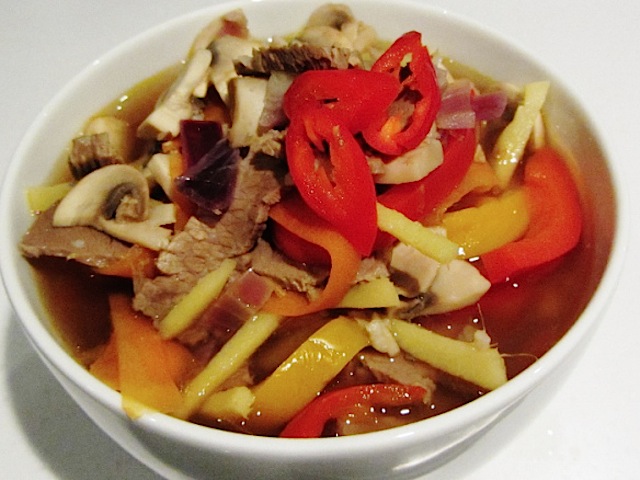 You won't be searching for supper for long with Searching for Spice's beef noodle soup.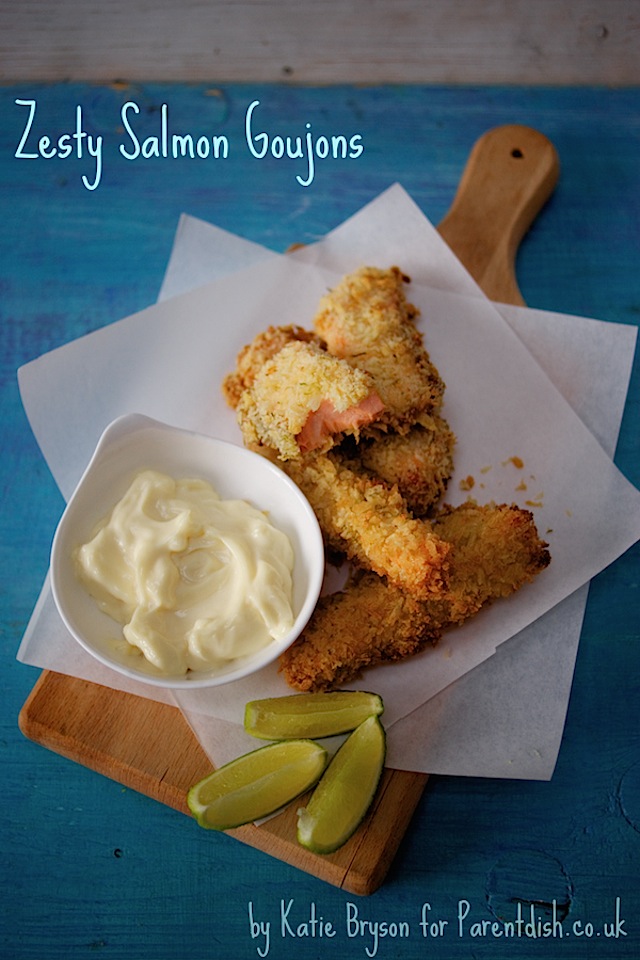 Feeding Boys' Katie is having a fast fish n' chip fest with these zesty salmon goujons.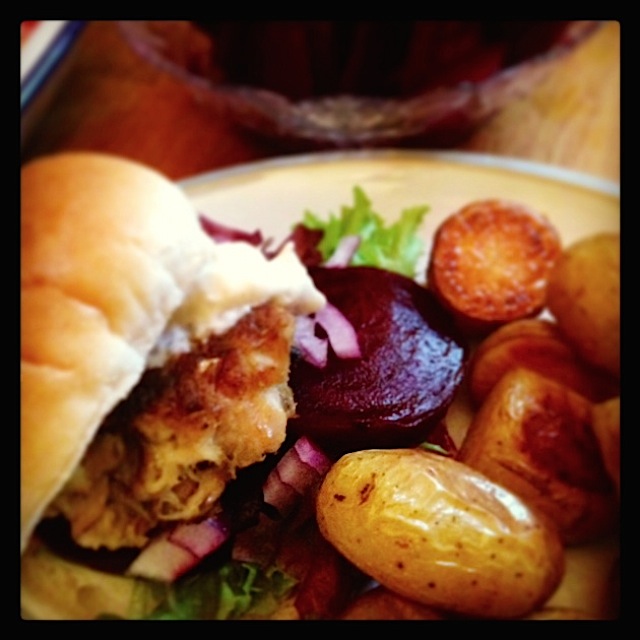 And finally, The Cooking Cuddle – a cute name for a blog if ever I heard one, has this genius burger treat made from smoked mackerel fillet.
Send us your Speedy Suppers!

I hope you enjoyed these Speedy Suppers – if you're blogging something in the next month that is on the table in under 30 minutes, don't forget to send it to us!

The rules are easy:

When:

Speedy Suppers runs from 1st month to 29th with full round ups of all entrants who have mentioned the challenge in their newly published post.

Where:

Speedy Suppers will kick off being hosted in alternate months by myself and Katie at Feeding Boys.

How:

Blog any speedy supper or family meal. We don't mind so much what time of day you eat it, more so that your dish only takes 30 minutes or less to prepare. Please display the Speedy Suppers badge in the post with a link to that month's announcement and both hosts, myself and Katie.

Short cuts and cook ahead elements are actively encouraged i.e. using sauces, frozen food, left over bits and pieces as a component. So long as assembling/the bit where you actually cook it takes under 30 minutes that's fine. Add the URL of your post to the linky below. This a blog hop so feel free to add the code to your own post so your readers can admire the entries received so far.

Nitty gritty:

Please be mindful of copyright, we don't mind if you've adapted something from elsewhere or you made it from scratch. But if you submit something found online or in a book, just tell us where you found it.

One picture from each post submitted will be used in the round up, these pictures may also be shared on social media to spread the word about this event i.e. Pinterest, Google Plus etc etc. If you object to pictures submitted being shared elsewhere then please drop me an email.

We don't mind you submitting your entry elsewhere to other challenges but please be mindful of other events' rules.

We will try to retweet any posts using #speedysuppers that @ mention @maisoncupcake or @cookingkt

Round ups will be published on 1st of the month.
Loading InLinkz ...