This month's Bitesize Bits features my latest work for BabyCentre, Collective Bias UK, Jamie Oliver Fifteen, Olives et Al, Russell Hobbs Illumina, Ski Sensations dessert and Innocent Super Smoothies.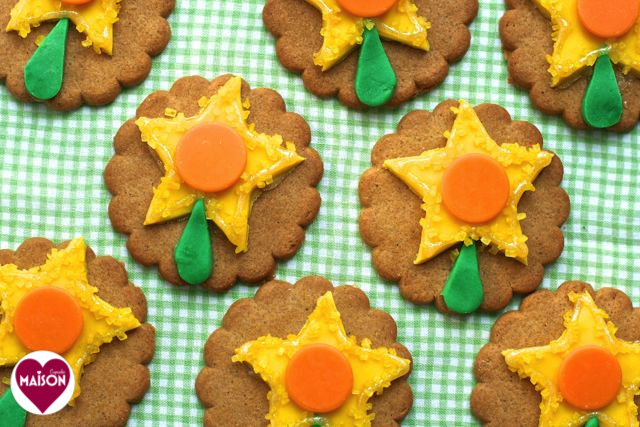 Spring has definitely sprung and I've been full of the joys of it over on my weekly postings with BabyCentre. I have developed a couple of cookie projects that are suitable for making with children during the school holidays.
First up, these cheerful daffodil cookies which were inspired by my earlier Daffodil Cookie Pops.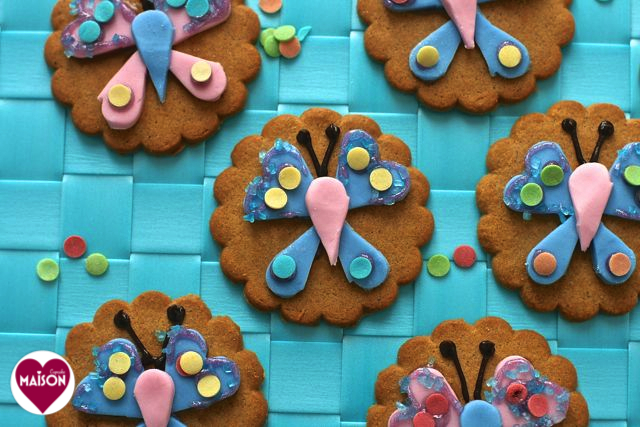 Then there are these pretty butterfly cookies that require only one mini heart cutter and some sprinkles to put together. Superb results are guaranteed without needing to be a sugarcraft queen with loads of gadgets.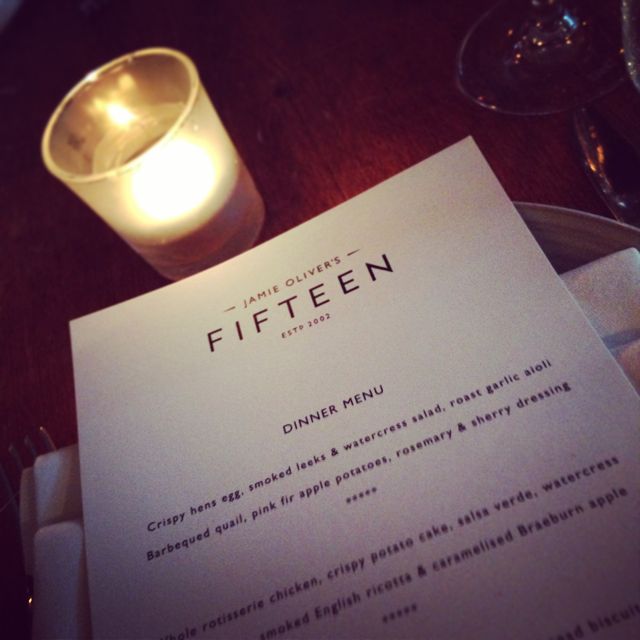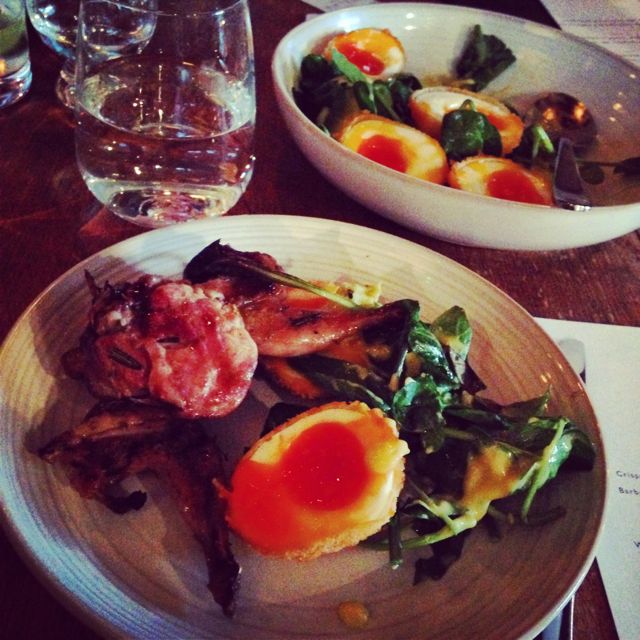 Last night I attended a Collective Bias "family dinner" at Jamie Oliver Fifteen near London's "Silicon Roundabout" at Old Street. The restaurant opened in 2002 which at the time was a canny location to choose – fast forward twelve years and Mr Oliver's original restaurant offering youg people apprenticeships in the catering industry is still going strong and the location is a hive of UK start up tech companies.
Oddly it's the first time I'd ever eaten in a Jamie Oliver establishment and being in networking mode rather than review mode I am kicking myself for not taking the DSLR to share the superb menu with you. Shucks, I guess I'll have to go back! Star dish for me was the crispy hens eggs starter (pictured above) – kind of like Scotch Eggs without the meat – alongside quail wings. I am vowing to eat here again.
But back to my hosts – if you've not heard of Collective Bias before you soon will for they're planning a big UK expansion programme during 2014. I have been working with this US social shopping organisation – known as "Cbias" for short – since they launched here last year. My posts with them include ones featuring Morrisons/Heinz, Tesco/Pizza Express and Marks and Spencer. So far around 200 bloggers including myself belong to the Cbias UK network. Bloggers take part in "shopportunities" after which they produce sponsored yet authentic brand led content that gets shared across a breadth of social media platforms. The Cbias UK "list" of bloggers had been closed whilst they established themselves but now they're ready to expand so if you put yourself on their waiting list you could well be contacted fairly soon.
I've especially enjoyed my work with Cbias UK because not only do they pay a fair whack for your work, the projects are clearly set out, challenging and you get great feedback and community rapport from them too. Watch out for more of my work with Cbias UK this year.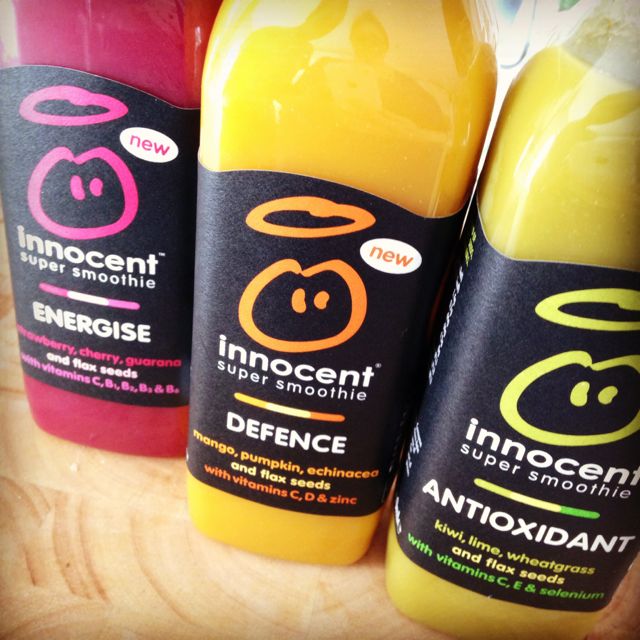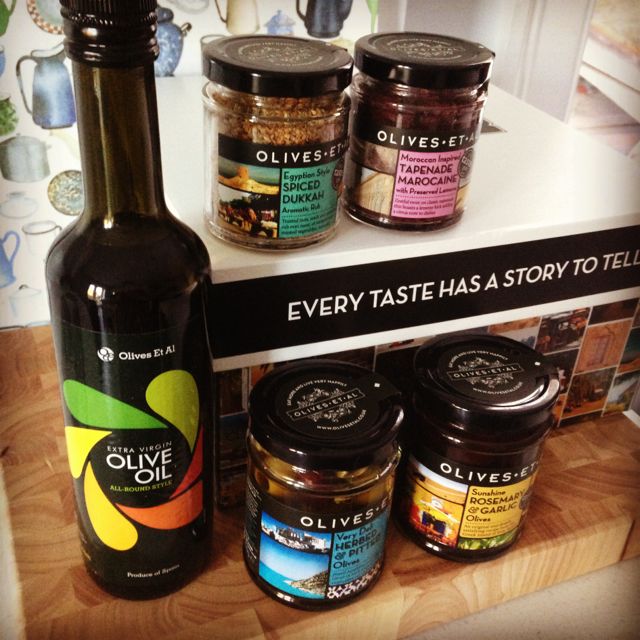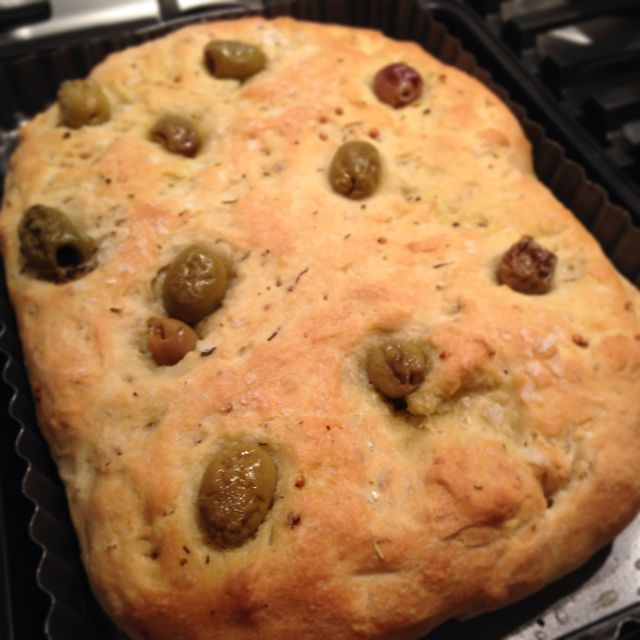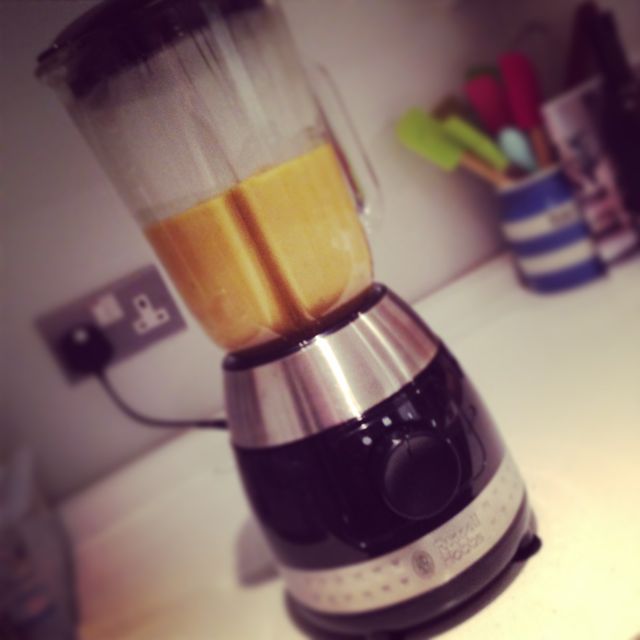 A couple of things we've tried this month include Innocent Super Smoothies which are fortified with extra vitamins and goodies like echinacea and wheatgrass – keep an eye out for these in a chiller cabinet near you.
Also you may have noticed me mention Olives Et Al a few times on my Instagram stream (do come follow me there if you have not already) – I have been enjoying some goodies from their range including dukkah spice blend, olive oil and olives. I used these in some focaccia (above) and a mighty fine chick pea soup using this new Russell Hobbs Illumina range blender – if you missed my recent Illumina range post take a look at my sticky toffee apple and walnut tart here and the focaccia and soup will no doubt be remade and blogged when I get around at a later date.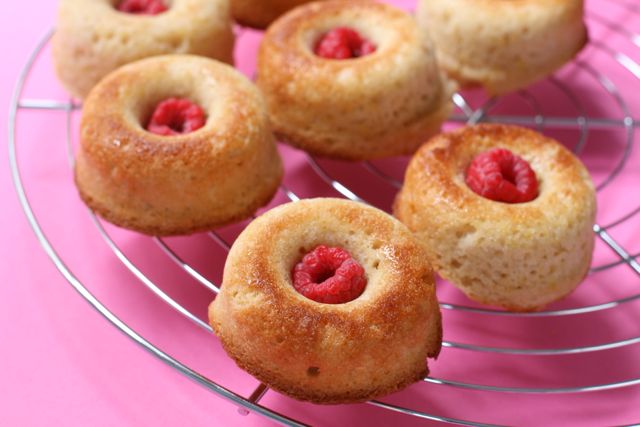 Finally, you have until Friday 4th April to vote for my (or fellow food bloggers') recipe on this post on the Ski Official Facebook page. Simply leave a comment there saying which is your favourite recipe of the four shown and you could win some Ceracraft saucepans. Whichever blogger gets the most votes will have a video made demonstrating their recipe.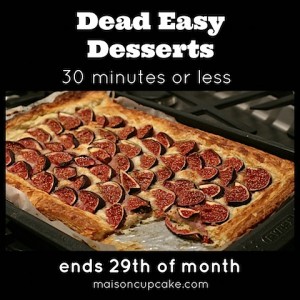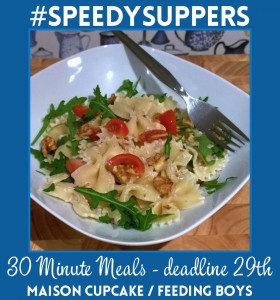 Oops, one more thing, Dead Easy Desserts is being hosted by Michelle at Utterly Scrummy and I'm hosting Speedy Suppers myself on Maison Cupcake this month. Each event requires a dessert/main dish that is ready inside 30 minutes. If you'd like to host Dead Easy Desserts in a future month pop me an email at sarah AT maisoncupcake DOT com.
With thanks to Collective Bias taking me out to dinner at Jamie Oliver Fifteen, to Russell Hobbs for beautiful sparkly gadgets, samples from Innocent and Olives et Al. I have been compensated by Ski for working with them on this competition.