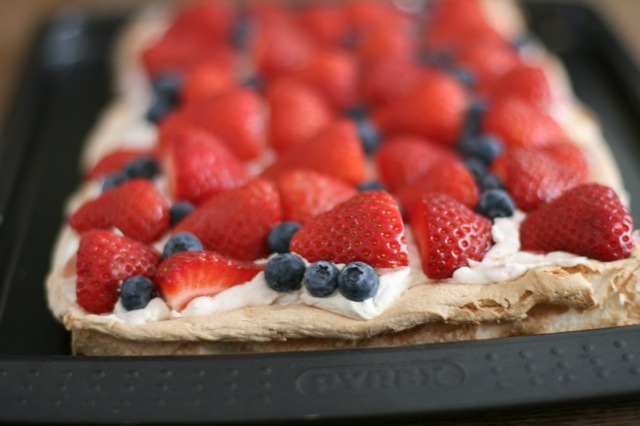 It was the last thing I would ever bake.
Similar to pavlova but even easier. Egg whites and sugar whipped up into meringue, popped into a blisteringly hot oven which is then promptly turned off.
Never to be turned on again. In fact I no longer even own the oven, a nice chap from Ilford bought it off me on Ebay and collected it along with the hobs and cooker hood this morning.
Have I taken leave of my senses? Am I quitting making cakes ever again?
Of course not. But I am getting my entire kitchen rebuilt.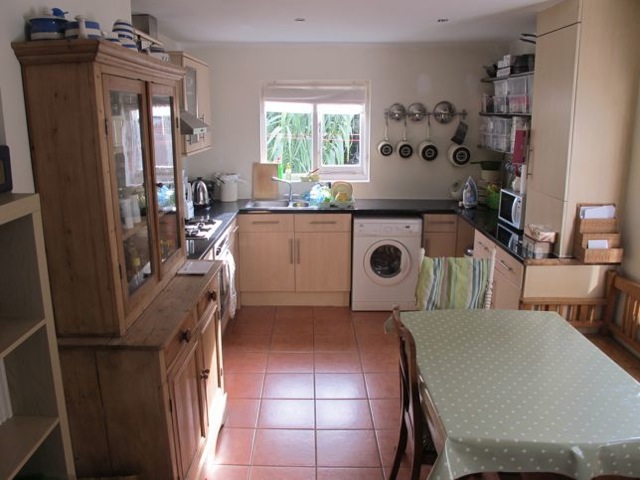 You may recall me previously publishing some pictures of my former kitchen in this post where I bemoan its problems in more detail (I hasten to add I am NOT spending that much money on it!). What's wrong with it you may ask? I accept that with its size it was a kitchen to be proud of and many people would dream of a kitchen like the one I've just had ripped out.
Alas we had some structural problems with a sinking floor only supported by a rotting joist which could only be solved by taking up the tiled floor to access the floorboards underneath. Plus we've always wanted to knock doors straight through to the garden. And despite the size, there's never been anywhere to house a dishwasher and my husband *really* wants a dishwasher.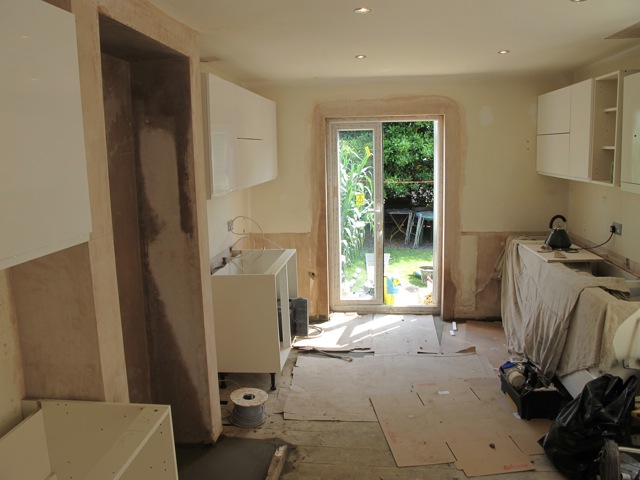 One week into three weeks of building work and today the work looks something like this. We have no cooker, no washing machine and no sink. We are overwhelmed by flat pack boxes and new kitchen appliances in our dining room and our kitchen dresser, table and bench are all in the living room.
Dinner mostly consists of salad and vacuum packs of microwaved rice. I can't wait for the weekend when we're allowing ourselves take aways!
Actually the mess and upheaval hasn't been too bad. I attribute this to having a cellar and a ridiculous quantity of clear plastic IKEA boxes to stack our kitchen gear into.
Nevertheless I am looking forward to it all being over!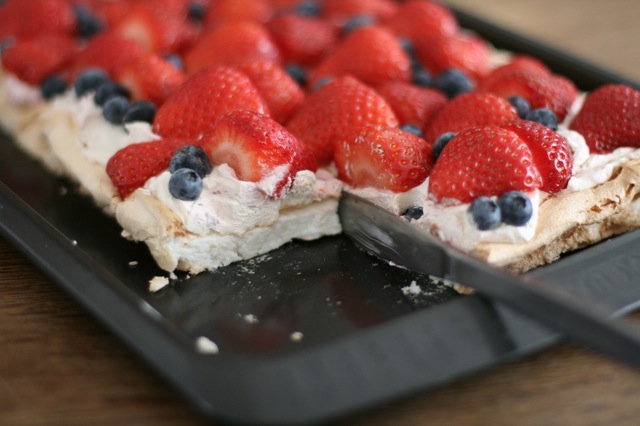 In the meantime I hurriedly bashed out my version of Nigella's "Forgotten Pudding" to make a dent in the strawberry mountain I received from Sweet Eve Strawberries. Had the kitchen works not been starting I would have surely have made some jam but with scant time available I made this cross between a pavlova and a tray bake instead.
It's a pillow of meringue topped with whipped cream (and added homegrown raspberries here) and fresh fruit served in cut squares. I am slightly in love with it and envisage making it many times in the new kitchen.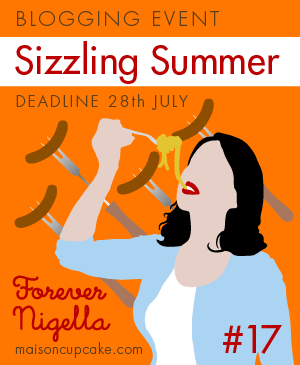 This strawberry version of Nigella's Forgotten Pudding is my entry for this month's Forever Nigella being hosted by Amy at Cooking Cakes and Children. You have just three days left to enter and be in with a chance of winning one of three sets of Tala cake stands and 12 hole muffin tins.

The recipe for Nigella's Forgotten Pudding is from Nigella Express and can also be found here at Nigella.com.
I won't be forgetting it in a hurry!
With thanks to Sweet Eve Strawberries for their bountiful sample of juicy red berries.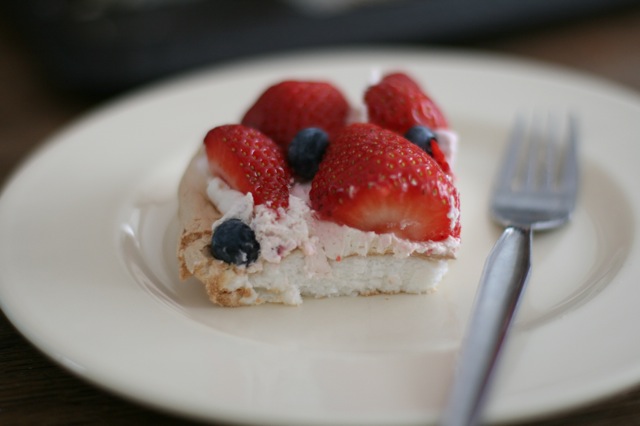 Incidentally, a housekeeping notice that the winners of the Montezuma's bars from Forever Nigella Diamond Jubilee and Afternoon Tea editions were (conveniently all on Twitter for when I had to notify them!):
@choclette8
@lauralovesbakes
@amylane
@agagirls
@bluekitchenbake
@bakingaddict
@laurahowtocook
@flourvonsponge
@homemadebyfleur
@agirlinherkitchen
They have all received a bar of Montezuma's pudding bars like these below: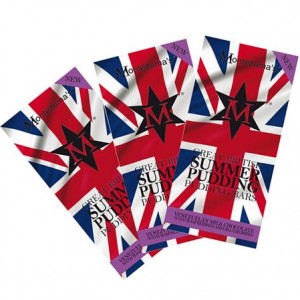 With thanks to Montezuma's for the prize bars.