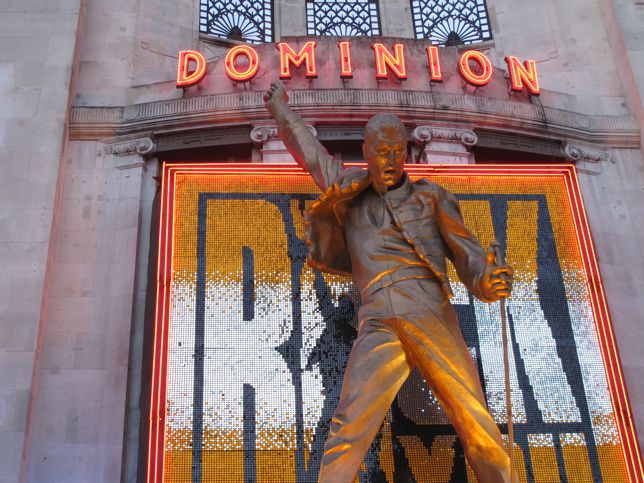 Queen and Tortilla Wraps do not share an obvious link so I was initially baffled when invited to a promotional event hosted by Mission Deli Wraps to watch the long running Queen/Ben Elton musical We Will Rock You at the Dominion Theatre, London.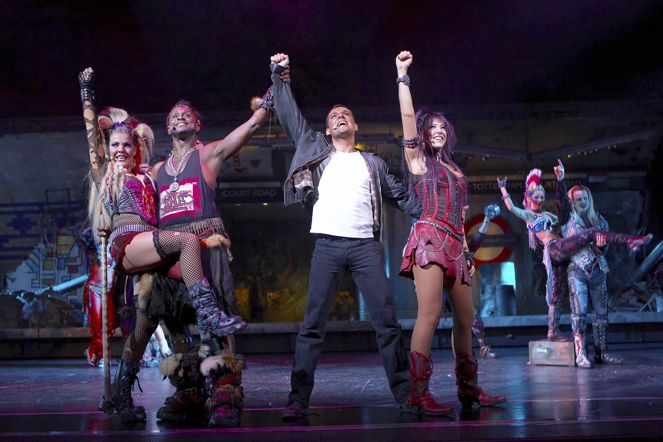 Image courtesy of We Will Rock You
Despite being from a family sort of involved with theatre, I don't go much as it's too darned expensive. There are sometimes cheap ticket offers in conjunction with the rail companies but they tend to be for lower profile shows. Noone is going to let you get into Mamma Mia for half price.
Therefore, the Misson Deli deal to get 2 4 1 tickets to see We Will Rock You is incredibly good, saving around forty pounds on the cost of you and a friend seeing a top West End Musical.
4 Million packs (that's a lot of wraps) will be printed with a unique code which when entered on the We Will Wrap You website could win you prizes such as luxury hotel breaks and an exclusive walk on part in the show.
Queen are a big gap in my music collection, I do not own one of their songs yet I knew and loved nearly every number in the show – except maybe Fat Bottomed Girls which seemed shoe-horned into the story (and too close to home).
Unlike Mamma Mia which on the orders of the bearded Swedes had to stick rigidly to the original lyrics, Ben Elton was given free rein to adapt Queen songs to fit his story line. I can't promise it guarantees a more meaningful plot but it's great fun nevertheless.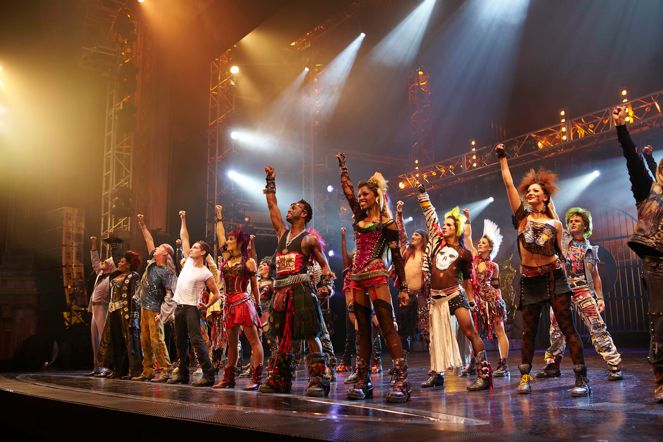 Image courtesy of We Will Rock You
Set 300 years in the future, earth, now called Planet Mall is controlled by a Killer Queen. Instruments have been banned and musical is only produced by computers. For all the digs at X Factor, ironically several leading cast members got their breaks on reality shows. Even Kevin Kennedy, AKA Curly Watts from Coronation Street, here portraying hippy librarian "Pop" has an album deal with Simon Cowell.
A band of "Bohemians" led by young Galileo and his foil "Scaramouche" who both "Want to Break Free" are charged with saving the soul of rock and roll from where it buried in the concrete ruins of Wembley (which amusingly stood as a real life ruin for the first few years of the show's run).
The show climaxes with Galileo recreating Freddie Mercury's performance at Live Aid, an feat so impossible it's almost laughable for trying – but for a few seconds you do feel that magic and get an inkling what it was like to be in that crowd.  The show closes with Bohemian Rhapsody (or should I say Wrapsody), a song which works even better on stage than on vinyl.
Wayne's World meets Mad Max here, two films more up my husband's street than mine but I enjoyed every second of We Will Rock You.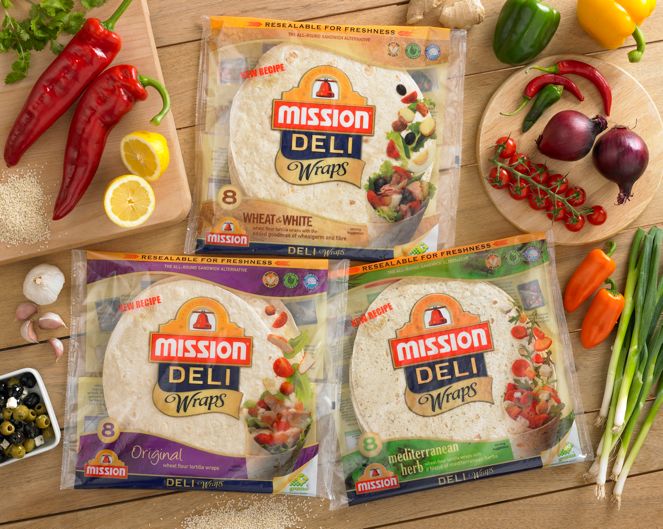 Image courtesy of Mission Deli
In the spirit of the show, Misson have created a number of Queen influenced tortilla wraps recipes.
There's the rocky road style Galileo, savoury tortilla wrap Scaramouche with prawns, the Bohemian Wrapsody (sigh, I cannot claim to have made up that pun) is a sweet version with banana. Visit the Galileo link and click the left and right arrows to see their other recipes.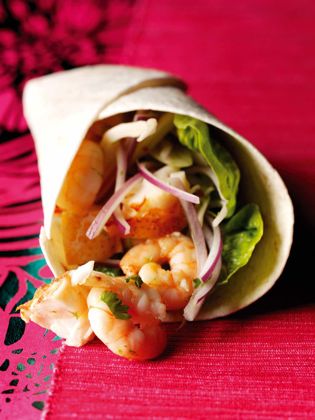 Images courtesy of Mission Deli
My favourite use of tortilla wraps is the quesadilla. You can put anything in a quesadilla, it's the Mexican answer to toasted sandwich much like Croque Monsieur is for the French.
I first came across Quesadillas in Nigella Express. I used to make them every Sunday night.
So tell me… how often do you go to the theatre? What did you last see?
Cured Beef Quesadilla
Based on Nigella's quesadillas

Serves 2-3

Ingredients
6 tortilla wraps
150g bresaola
2-3 handfuls of grated cheese
3 spring onions
1 long green chilli (fresh or pickled)
olive oil

You will need a griddle if you want the dark striped effect but you can toast the wraps under the grill if you don't have one of these.

Directions

1. Heat your griddle.

2. Lay 3 of the tortilla wraps flat and drape the bresaola slices across their surface evenly.

3. Sprinkle over the grated cheese, snip over the spring onion and green chilli.  Top with the other three tortilla wraps.

4. Paint oil on the top outer side of the tortilla circle. Flip it over oiled side down onto the griddle and press down with a spatula.

5.  Whilst the tortilla toasts, paint the upper side with oil too.  After 2 minutes, check whether your stripes have appeared (the first one always takes longest) and flip over to toast the other side.  Repeat with each pair of filled tortillas.

6. Cut into triangles and serve immediately. Alternatively you can let them cool down and put them in lunch boxes.