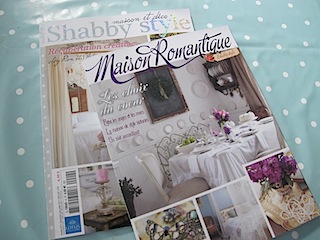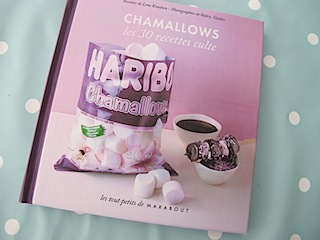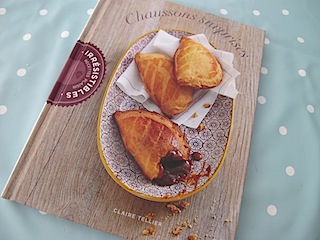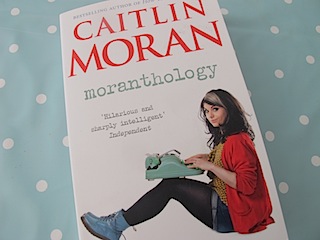 We're nearly half way through June yet I'm sat here freezing and considering sticking on the fan heater. By night I'm still covering myself on the sofa with the fleecy blanket that usually doesn't see much use after Easter. It's all getting a bit ridiculous.
Whilst we were all freezing our proverbial nuts off during March, my husband and I decided that to give ourselves the best shot of some decent weather this half term holiday just gone, we would head south. For three years on the trot we have spent May half term holiday either in Brittany or on the Atlantic coast and whilst marginally better than home, the weather has been disappointing.
So I compile this latest Bitesize Bits round up of stuff on my kitchen table on the back of my recent drive to the Languedoc Roussillon region in the south of France. The weather there wasn't quite so pants as back home but the north wind blew hard and I am feeling rather cheated all the same. It's good job I cheered myself up with a few purchases….
Shabby Style and Maison Romantique magazines So called shabby chic style is nothing new in the UK but beyond Country Living Magazine, I don't think we have actual magazines dedicated to the trend. I had not seen these two French titles before so deduce they are possibly new. I'm not much for battered furniture type shabby chic, in fact it's more accurate to say I like my chic smarter rather than shabby. But nonetheless there were some beautiful colour schemes on these pages which I hope will inspire me at home.
Les 30 recettes cultes: Chamallows You know I love these dinky books, the French equivalent of 30 Best Loved Recipes and I couldn't resist adding another one to my collection.
Chaussons Surprises Mini pies of every shape and size, this book also covers pastry treats such as samosas and filo wraps.
Caitlin Moran "Moranthology" Generally whilst away I plough through several Kindle editions of stuff I've hurriedly downloaded on the tarmac at the ferry port; this time around I opted for a couple of "real" books picked up at WHSmith at the Eurotunnel terminal. I have already read Caitlin Moran's semi autobiographical "How to be a woman", Moranthology is a compilation of her columns for The Times. I laughed out loud, frequently and highly recommend this collection of articles for holiday reading.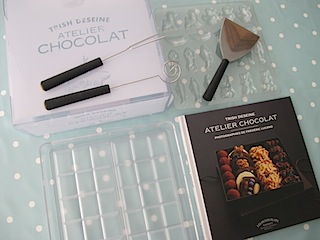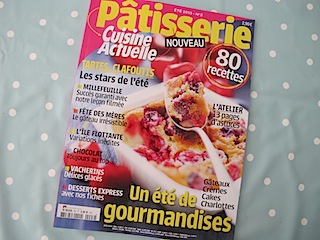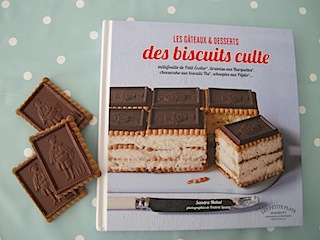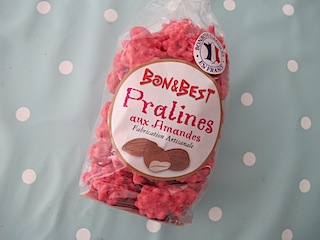 Trish Deseine's Atelier Chocolat It's not something you see so much here but in France, it's very popular to sell a little recipe book in a big plastic box with some gadgets as some kind of kit. Generally I steer clear of these but I couldn't resist this chocolate making kit and book by Trish Deseine found on sale in a French motorway service area for the bargain price of 6€. Alongside the book and dippy tools you get a scraper and two chocolate moulds. The irony that I buy this whilst avoiding eating chocolate is not lost on me.
Patisserie Nouveau – or is it just Patisserie and they want you to know it's "nouveau"? Since magazines in France are costly in comparison to my beloved mini cookery books, I have been resisting the temptation to hoover up copies of Marmiton (their answer to Olive), Elle a Table and Saveur. I did however pick up a copy of this Cuisine Actuelle produced Patisserie mag by the creators of Femme Actuelle/Best magazine.
Les gateaux & desserts des biscuits cultes That I can't buy most of the biscuits featured in the recipes of this book in the UK was not enough to put me off buying it. I remain optimistic I can convert some recipes using UK equivalents. On the cover you can see a layered ice cream and chocolate biscuit sandwich and there are similarly inspired treats inside including chocolate salami, fudge made with biscuit crumbs etc.
Pink Pralines These bright nutty sweets are virtually impossible to buy in the UK but last a very long time. I published a couple of recipes 2-3 years ago (see pink praline macarons and pink praline palmiers) using a batch given to me by The Cooking Ninja when she was living in Clermont Ferrand but I had long since run out of them. Don't try to bite the things, you'll crack your teeth.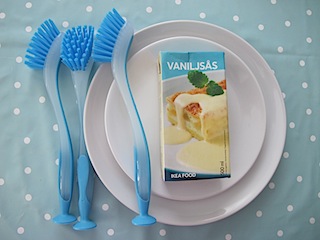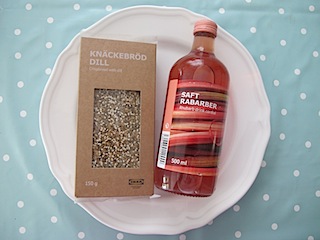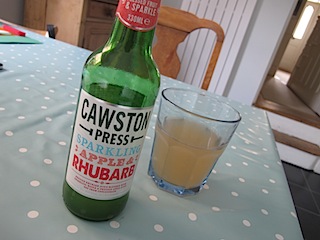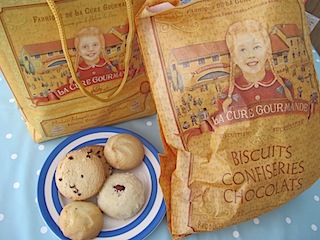 Back at home I took a trip to IKEA:
IKEA washing up brushes with suckers – I have been using this style for over five years, they're only a pound each and I buy them 3 at a time whenever I go to IKEA. Until now we've only used green ones but with the supplies depleted I have switched to blue for the new kitchen.
Vaniljsas or "vanilla sauce" or plain old custard to you and me. For some reason, even the mundane items like ketchup and mustard become cool when sold by IKEA's food store.
IKEA 365 range white plates It occurred to me recently that I had no plain white plates to show food off on in pictures and also our 12 year old cream Habitat tableware is starting to look a little battered. I picked up these white plates to use in food photos and also to try on for size at the dinner table. At just 80p each for dinner and side plates, I may end up investing in a new complete set for every day use.
IKEA ARV plate ditto. I might buy a full set in this range instead but these are around £2.50 per piece. Which should I go for?
IKEA Knackerbrod Dill The IKEA Swedish Food Shop had these dill flavoured seeded crisp breads out to try with gooseberry jam on them. They come in big pieces above double the size of a Ryvita but much more interesting. The name makes me laugh too.
IKEA Saft Rabarber Rhubarb syrup! As well as cordial drinks I hope to experiment flavouring some other things with this pale pink rhubarb syrup.
Cawston Press Sparkling Apple & Rhubarb More rhubarb here but courtesy of Cawstons who sent me a box of their new sparkling fruit juices in my absence. Expect to see these in fashionable cafes and bars this summer – other flavours include sparkling ginger beer, cloudy apple and sparkling lemon & lime. I've also seen the range on sale in Waitrose.
La Cure Gourmand Biscuits Finally, I have stuffed my cookie jar with biscuits from French chain La Cure Gourmand. It's an old fashioned shop with around a dozen branches in French touristy places and a few others beyond France (I also saw one in Bruges this spring). The whole shop is yellow with wooden cabinets and you serve yourself pick and mix style biscuits, nougat, marshmallows and sweets. In particular I liked their "olive" sweets that are in fact chocolate covered nuts similar to giant Revels only they look like olives.

With thanks to Cawston Press for juice samples.