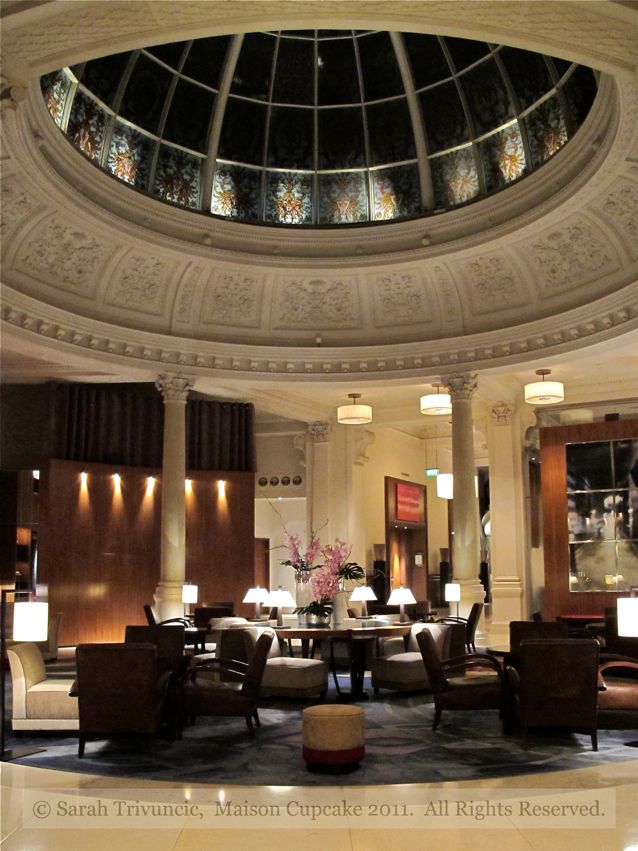 Living in London I have no need for hotels. However, if I was a visitor, I wouldn't follow the crowds to the West End or Victoria.
For a special place to stay, the City of London financial district towards the East is a smart choice. Several boutique hotels are within reach; The Hoxton at Shoreditch, The Zetter at Clerkenwell, The Rookery at Farringdon and Threadneedles (shown above), close to Bank.
Londoners will tell you that the square mile is a peaceful haven at weekends. Compared to the litter strewn bustle of Leicester Square, the City is quiet, civilised and better still, safe and clean. Since the arrival of One New Change, I can now shop whilst the boys feed the birds tuppence a bag.
Threadneedles is also home to Bonds' Restaurant and Bar in a former banking hall. I went to sample their menu and an exclusive line up of specially created cocktails matched with each course.
Our champagne aperitif was poured over rose eau de vie with goji berry liqueur and marinated morello cherry in bourbon. Regular readers will know pink and fizzy ticks the boxes for me. Say no more…
Could I tackle five different cocktails alone? Not a good idea…. with companions London Cocktail Guide, Cherie City, Wine And The City and Fuss Free Flavours we worked through them in turn letting each other have a taste – avoiding the scenario of five ladies sozzled on five cocktails.
Chef Barry Tonks received a Michelin star aged just 30 whilst working at McClements Restaurant. He joined Bonds in 2002.
His menu includes a wide range of British produce; West Coast scallops, Welsh lamb, Denham Estate venison, Suffolk Saddleback pork belly.
That said, I opted for non British seared tuna to start (above left). Seared yet retaining sashimi pinkness it was playfully arranged on the plate with pineapple, mooli, coriander, soy and lime dressing.
Next came a taster portion of Dorset Bay crab with paper thin toasted ciabatta (above right).
Most memorable feature of the evening was the English wine – for the right reasons.
Rarely anything not pink or fizzy impresses this not-a-wine-lover but Primrose Hill (Kent, 2009), has a pleasant taste of elderflower with passionfruit, grapefruit and citrus. The label depicts the London skyline as seen from the real Primrose Hill.
Balfour Brut Rose (Kent, 2006) was superb. Had anyone said it was French champagne I would have believed them. I should point out here that my non-interest in wine does not include champagne – I like my bubbles. Crisp, fruity and English. A great surprise!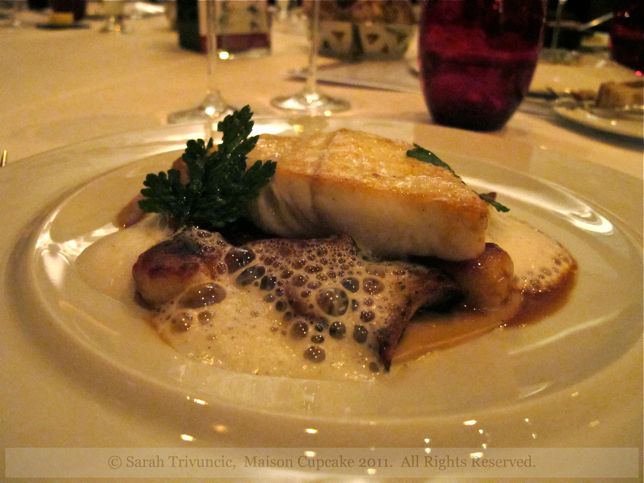 Scottish halibut came with oyster mushrooms, Jerusalem artichoke puree, gnocchi and poultry jus. These textures and flavours worked brilliantly together. Gnocchi are not often seen on non-Italian menus but for a quick potato hit without the heaviness, I'm surprised they're not served more widely.
For dessert, "floating island" – requiring some explanation to non Francophiles. Iles Flottantes, I happily explained, are white fluffy meringues floating on creme anglais. They're usually served on budget menus in France since they can be prepared well ahead and served straight from the fridge. I love them topped with caramel and toasted almonds, a wobbly heap of meringue bobbing on ice cold runny custard.
This version disappointed me, possibly because I've only had cheap Iles Flottantes and the upmarket equivalent didn't – heh – float my boat. I didn't like the gritty pink praline and associate matt black crockery with noodle soups rather than dessert. I'd have preferred it in a tall glass minus bits.
Indulgence cocktail (above right) comprised blackberries, Bermuda rum and creme de mure liqueur topped with cream and vanilla. A sophisticated spin on "rum and black", it was passed round enthusiastically.
Admittedly this was a hosted event but service standards were highly professional with staff able to give plenty of explanation of the menu.
If you are looking for somewhere worth dressing up for without being stuffy, Bonds is well worth a visit.
Main courses vary from £15.95 to £24.95 but there are often three course set menus for around £19.95 so it need not – ba-boom – break the bank.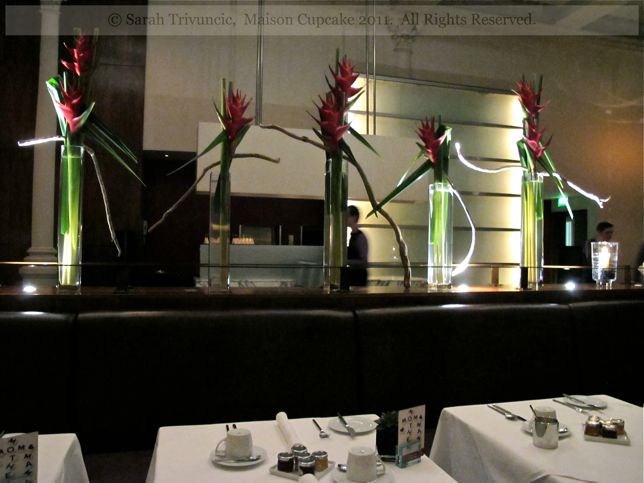 Bonds are taking bookings now for their Mother's Day Sunday Roast, £29.50 for three courses. The Mini Bonds' Menu for £9.50 includes activity packs and a two course meal.
If you combine your meal with a stay at Threadneedles' five star boutique hotel, packages start from £240 based on two persons sharing and including chocolates on arrival, full breakfast, lunch and VAT. Throughout April they'll also be offering a three course set menu for £19.95 including a glass of wine.
With thanks to Bonds and The Eton Collection.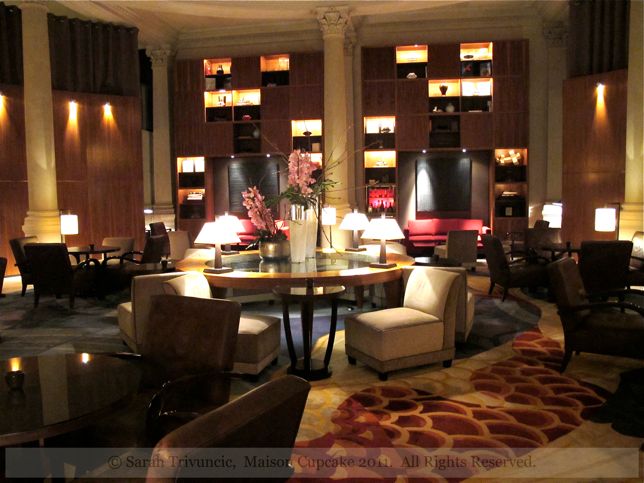 Forever Nigella #4:

Street Party!
In other news, Forever Nigella #4 is open and being hosted and judged by Mardi over at Canadian blog, Eat Live Travel Write.
This time round it's party food. We are paying tribute to British street parties in honour of the forthcoming royal wedding of Prince William to Kate Middleton on 29th April.
So any Nigella Lawson party food dishes suitable for big groups of people are welcome.
Mardi has kicked things off with an announcement post featuring a quartet of Nigella Express party dishes so please pop on over to dance in the street and check out the full details.
A reminder of the rules can also be found on my Forever Nigella page.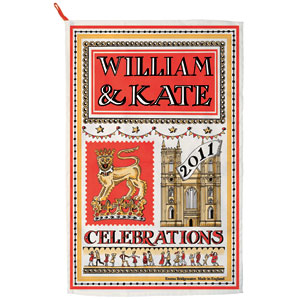 This month's little prize for the entry that "exudes the most Nigella-ness" is a limited edition William and Kate tea towel from Emma Bridgewater featuring a distinctive illustration by Matthew Rice .
As in previous events, I will mail the prize internationally.
So unravel your bunting and wave those flags!
Visit Mardi's Forever Nigella: A Royal Street Party Post for full details.
Please email me at sarah AT maisoncupcake DOT com if you'd like to host a future round of Forever Nigella – I'm currently slotting people in from August onwards.
Finally, we do have a winner for Forever Nigella #3 and the round up will be published on here next week. Ooh the suspense!!