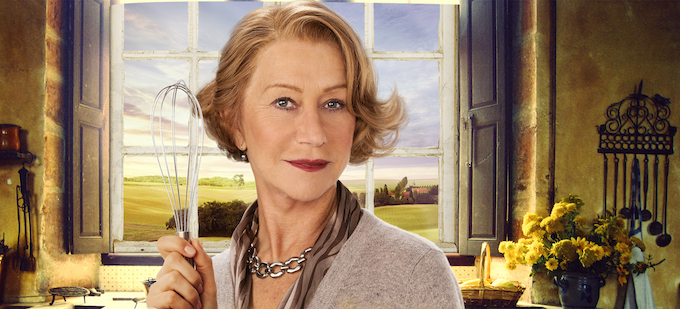 Our tastebuds are always a satisfying way to travel and this week mine were transported from France to India via Islington at an "immersive screening" of The Hundred Foot Journey.
The film, starring Helen Mirren, falls within one of my favourite cinematic sub-genres: English language films set in France. Better still, it's a film focussed on food which is another sub-genre in itself.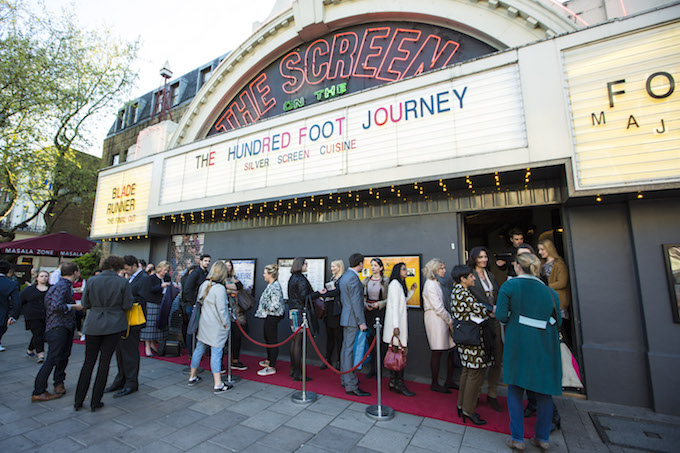 The exclusive two night run took place at the atmospheric Everyman cinema at Islington Screen on the Green. It was a lively celebration food and film hosted by Great British Chefs (with whom I've done classes at Le Cordon Bleu) in partnership with Celebrity Cruises.
"Silver Screen Cuisine" is part on an ongoing partnership to highlight Celebrity Cruises' award winning cuisine on-board their 11 ships which draws inspiration from destinations it visits across seven continents.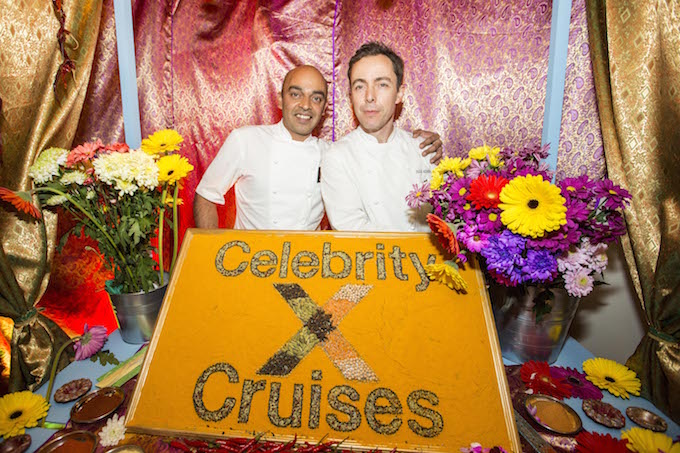 The menu, a selection of dishes inspired by the film, was created by two of London's leading Michelin-starred chefs Pascal Aussignac (Club Gascon) and Alfred Prasad (formerly Executive Chef at Tamarind).
The Everyman cinema was transformed into "Maison Mumbai" with live music, cocktails and canapes before we took to our seats for the story to begin.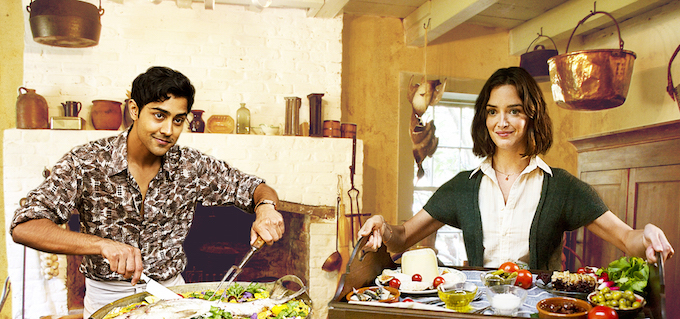 The Hundred Foot Journey tells the story of Hassan Kadam (Manish Dayal), a talented cook who flees political violence in India with his family. Drifting through Europe looking for somewhere to settle, a chance encounter with young woman Marguerite (Charlotte Le Bon) in the village of Saint-Antoinin-Noble-Var, prompts "Papa" (Om Puri) to open a new Indian restaurant called "Maison Mumbai".
But things do not run smoothly. One hundred feet across the road stands a Michelin starred establishment run by the icy Madame Mallory (Helen Mirren) who does her best to foil the success of Maison Mumbai and a heated battle escalates between the two restaurants. Will Maison Mumbai thrive? And will its arrival quash Madame Mallory's dream of getting a second Michelin star?
It's a charming film and without sounding too corny, a real feast for the eyes. If you liked "Chocolat" and "Best Exotic Marigold Hotel" you will love this film.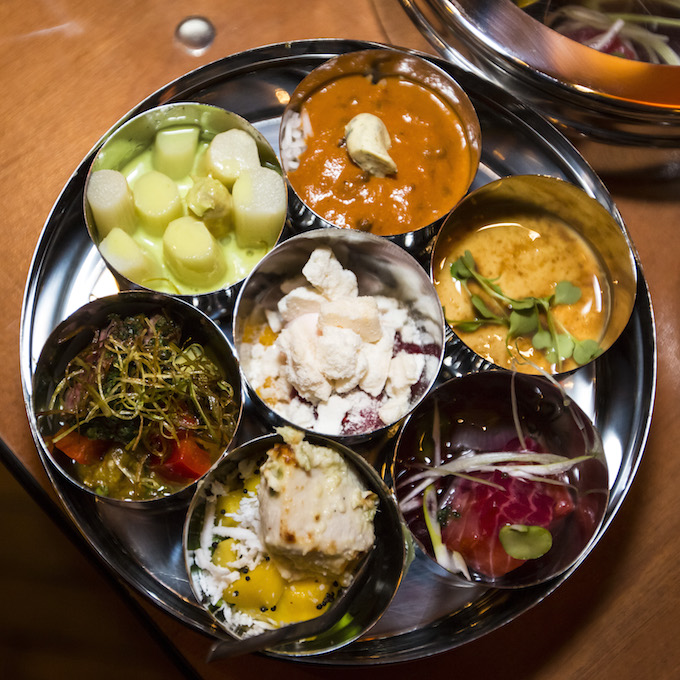 During the interval we were served:
1. White asparagus, emulsion.
2. Foie gras flan, sea urchin jus.
3. Trout confit.
4. Chicken tikka.
5. Kadhai paneer; pulao rice, black lentils, herb butter.
6. Herb wrapped veal onglet.
7. Mess-on-Mumbai (great pun!) Cranberry couls; rose Chantilly, meringue, pistachio, sweet "boondi" and raspberries.
I have never eaten dinner in my cinema seat before but it's an experience I'd like to repeat. The dishes were served in a stainless steel India spice tin which was a perfect tribute to the film and just the ticket for eating on your lap!
The Everyman Islington Screen on the Green also has a bar at the back of the auditorium so if you go there to see any other film you can at least enjoy a drink with your movie if not a Michelin style feast.
Image credits: Photos from the evening copyright Tom Dymond, film stills from The Hundred Foot Journey by Touchstone Pictures / Walt Disney Studios Motion Pictures. With thanks to Great British Chefs who invited me to attend this event.