Here's a quick family dinner for Thai turkey curry that you can make inside ten minutes. It uses ready cooked roast turkey chunks by Bernard Matthews, sponsors of this recipe video.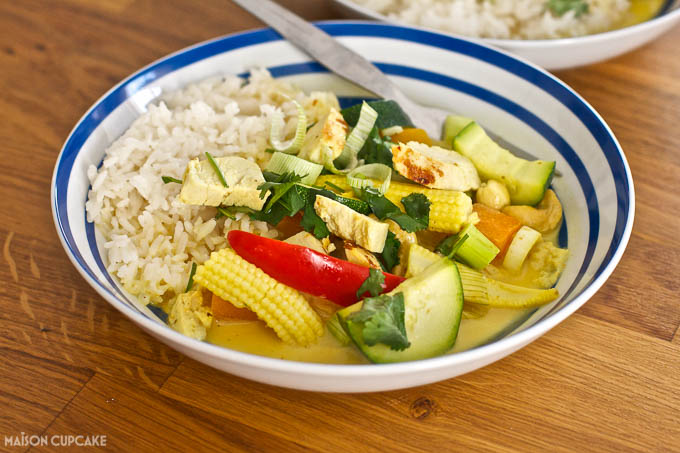 Thai curry is a regular supper in our house and I make lots of variations of it. The three core ingredients are always a can of coconut milk, a tablespoon of Thai curry paste and some stock. I like to make sure there is plenty of liquid as it tastes so good on its own even before eating the other ingredients!
Suitable vegetables to include in a Thai curry include peppers, baby sweetcorn, squash and spring onions. I'm not sure how authentic they are but I also like courgettes in mine. I have packed this recipe with vegetables with a high water content that cook quickly or else chopped them into smaller pieces. To cheat even more I have used a shop bought pack of butternut squash because I dislike messing with cumbersome squashes. In fact, I often roast my squashes cut in half and use an ice cream scoop to get rid of the seeds afterwards and then scoop out the soft cooked flesh.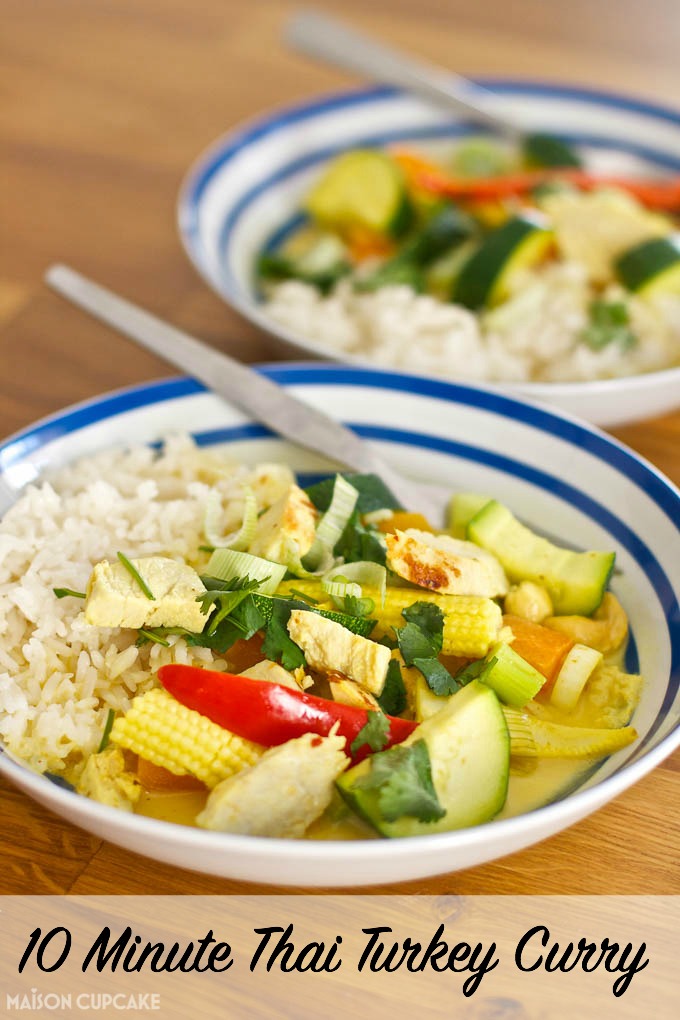 The challenge laid down by Bernard Matthews was to incorporate their roast turkey chunks into a fast family meal in less than ten minutes. Watch the sand going down in the green kitchen timer shown throughout to see this dish was really cooked this quickly. If you get all your ingredients ready beforehand, you could even cook along as you watch.
These handy little packets of roast turkey chunks are a great fridge standby for emergency dinners or sandwich fillings. And because they're ready cooked, they're one of the last ingredients to go into the curry, just needing to be heated through before serving. But you can of course eat them cold straight from the pack – as I often do!
If you would like to plain text of the recipe for this Thai turkey curry recipe then click through to Youtube where you will find the ingredients and directions at the top of the comments.
Can you think of any fast dishes you could make with roast turkey chunks?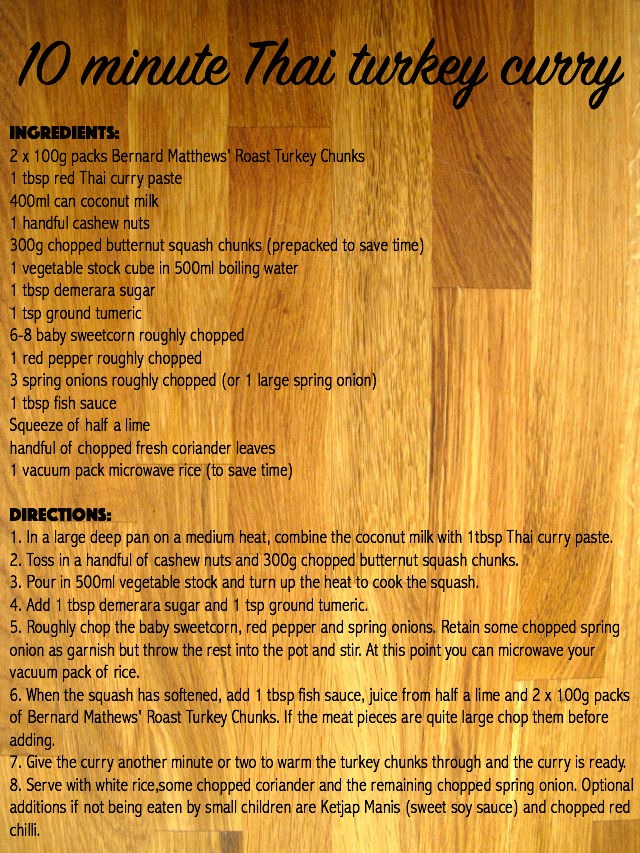 If you like this recipe you might also like:
Camilla's Flavours of Brazil turkey burgers
Bintu's Turkey Chilli
Helen's Mango turkey biriyani
Jen's Turkey and chickpea curry
Michelle's Turkey tortilla wraps
Recipe video commissioned by Bernard Matthews