A couple of days late and it's the Classic French eclairs round up!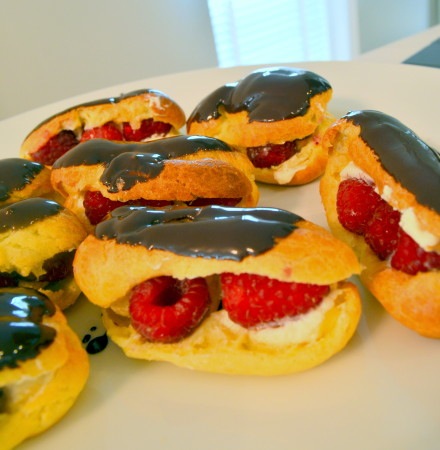 Nazima at Franglais Kitchen was quick off the mark with these raspberry eclairs.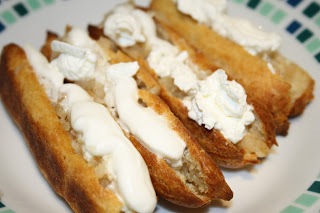 Caroline Makes joined in with lovely sounding mini apple and chocolate eclairs – I would love to try these as they've reminded me of my beloved apple doughnuts that I've not eaten for years and years and had forgotten existed. I bet apple eclairs would be just as wonderful.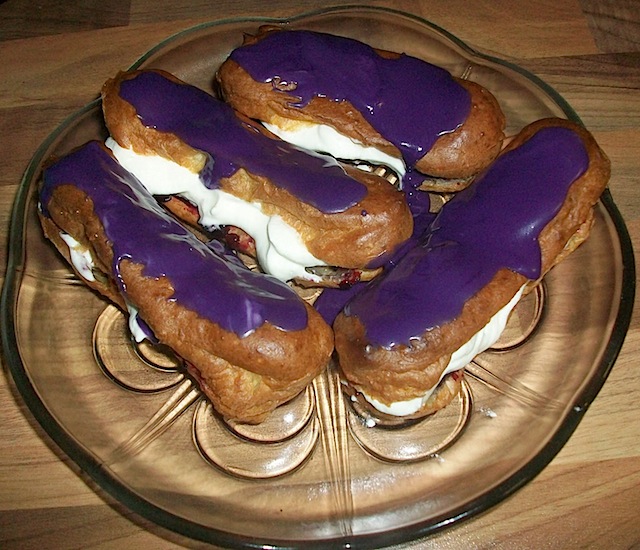 Jen at Blue Kitchen Bakes did these stunning purple eclairs – I think she should rename herself purple kitchen bakes!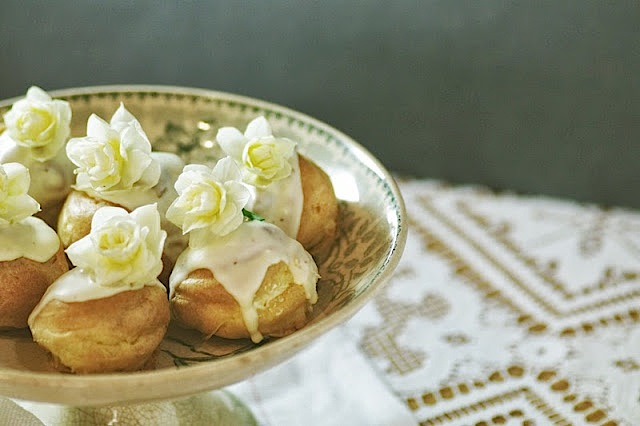 Chit Chat Chomp (fab name for a blog!) did these beautiful profiteroles decorated with flowers.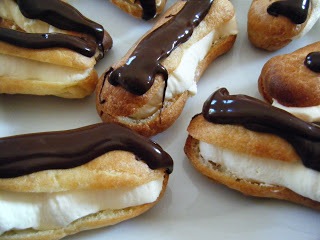 Foodie Laura gave us cream filled chocolate eclairs.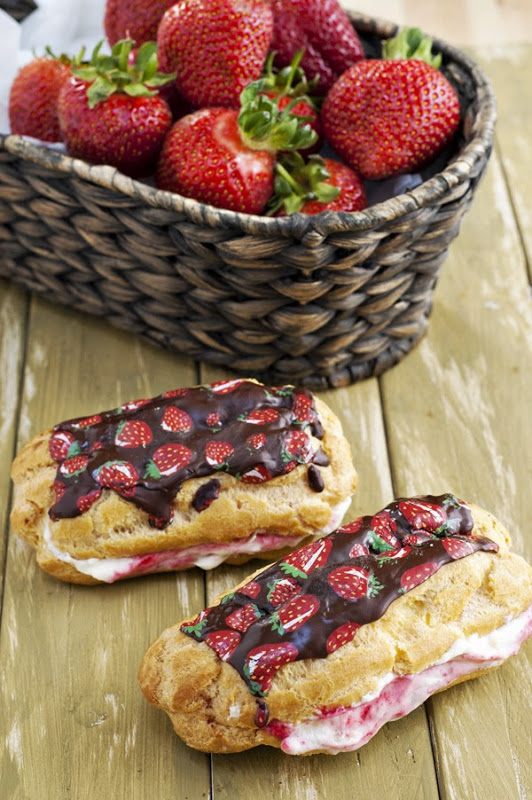 Angela at My Golden Pear did these strawberry eclairs with fabulous transfer topping!
…And finally, coffee and Walnut eclairs from ME.
Thanks to everyone who took part, I know eclairs take a bit of effort so I really appreciate everyone who did them!
Possibly eclairs aren't about to threaten the cupcake's crown but that just means that those of us who make them are that little bit more interesting!!