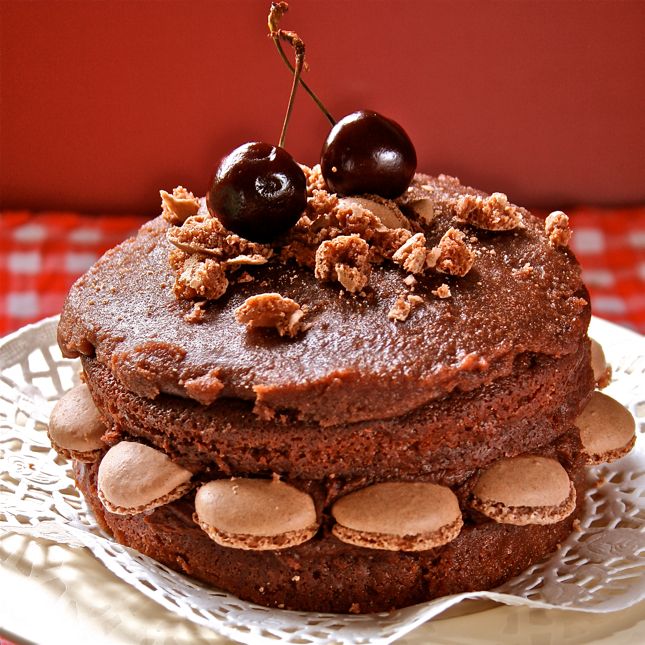 This picture has a touch of the Fanny Craddock's about it – by which I mean it looks like kitsch 1970s food photography (of which I am a huge fan). I can explain. I have been taking photos in virtual darkness to the point that I cannot see how dishevelled the cake in front of me is and have to rescue this with 3 second exposures and a boost in iPhoto which gives unpredictable results. Roll on light nights and summer!
It's like dashing into the theatre just as the curtain goes up… you've made it in time but not had time to change out or do your hair but are surrounded by other glamorous looking people who have.
The same scenario is true here. This has all been thrown together I'm afraid, it was a case of comb your hair and touch up the mascara or miss the party altogether and with my macaron shells in the bag (or the tin as the case may be) I chose the former. The January Mactweets challenge "MacInspirational" was to make your favourite dessert and incorporate macarons in some way.
Having had a bit of a jinx with my macaron shells recently I opted to play safe with chocolate which seems more forgiving than other mixes and gives a greater chance of success. I made my shells about a week ago and have had them stored in a biscuit tin whilst I decided what I should use them for. Deadlines have a habit of sneaking up on you and I'd not factored in that I'd be spending the last two days before the deadline doing something really fabulous.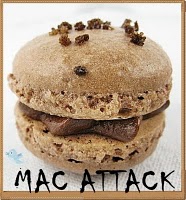 Hence in order to join the party, my contribution to Mac Attack 15 is what I did with the rest of the Cherry Coke Kugelhopf batter decorated with macarons. I had dreams of using my mac shells in cheese cake bases, in forming them into baskets glued together with chocolate but alas it was not to be. Instead I have studded them around a 5 inch sandwich cake (with a few extra crumbled on top) and used pairs to decorate some swirled cupcakes, butterfly style.
In my defence I say that the Cherry Coca Cola cake mix is my favourite dessert du jour which more than qualifies it!
Mac Attack is hosted at Mactweets by my good friends Jamie and Deeba. It's a monthly macaron challenge and well worth checking out if you'd like to try making these little French beauties yourself.
No need for a recipe here, simply follow yesterday's Cherry Coke Kugelhopf and last year's Ottolenghi chocolate macarons.
I will reveal what I have done on my really fabulous two days very soon.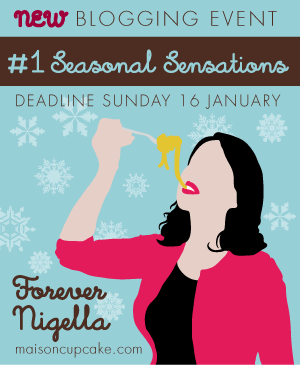 Finally – in case you're wondering where the Forever Nigella round up is, I had some problems emailing the files to Lorraine in Australia (all those entries!) so we're about 3 days behind the expected schedule. Fear not, the round up should appear later this week.