A few days later than planned and I'm delighted to share with you the very first round up of Forever Nigella: Seasonal Sensations.
I seriously hadn't bargained to receive so many entries and had a few hiccups emailing entries over to Lorraine at Not Quite Nigella in Australia. (Tsk! Those of you who sent in billboard sized multi mega byte picture files were indeed cursed but will remain nameless!) Then she and I were each away for a couple of days hence it's taken until now – but worth the wait I hope you'll agree. There are about 4-5 of you whom I've not left comments for yet – don't despair, I have read all the posts and will leave comments as soon as I can.
For next month's Forever Nigella #2 Seduced by Chocolate round up I will have a better system in place!
Don't forget you still have until end of Sunday 16 February to send in your wonderful blogged seductive Nigella chocolate recipes. Next month's prize is a pair of Nigella Living Collection serving hands and the guest judge is Dom from Chocablog.

I barely dare hope for anything like as many entries as this first dizzy month but who knows how much you will all surprise me?! We have six entries already and counting…

So here goes with the round up of Forever Nigella #1… all forty five of you in no particular order:
1. Jo's Kitchen
http://joskitchen.wordpress.com/2011/01/09/forever-nigella-seasonal-sensations/
Indulgent Krispie Crunch Bars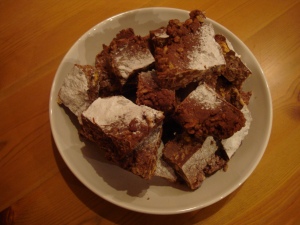 2. Peppermill Miri
A Nigella Spread for New Year's Eve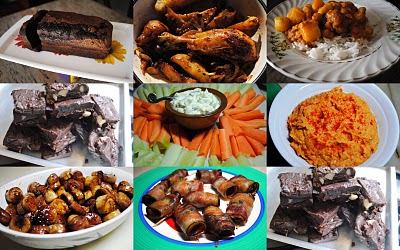 3. I heart cupcakes
Red Velvet Cupcakes
http://i-heart-cupcakes.blogspot.com/2011/01/red-velvet-cupcakes-with-best-frosting.html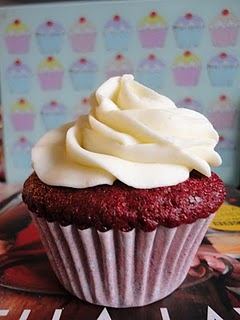 4. Things we make
Chocolate and Clementine Cake
http://thingswemake.wordpress.com/2011/01/08/chocolate-orange-cake/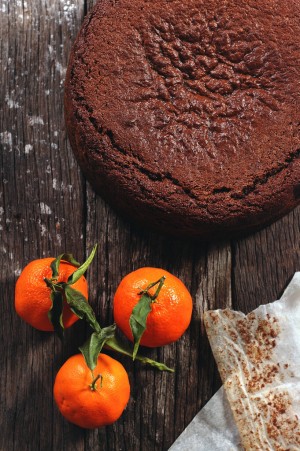 5. Rebecca Bakes Cakes
Devil's Food Cake
http://rebeccabakescakes.blogspot.com/2011/01/week-51-devils-food-cake.html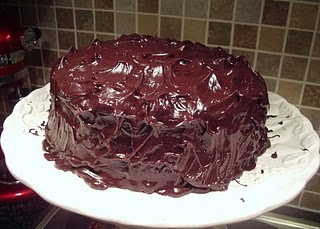 6. An American Cupcake in London
Home Made Cranberry Orange Bagels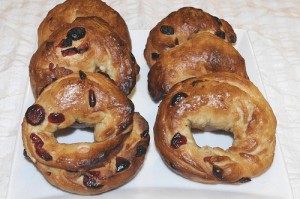 7. Chocolate Teapot
Pomegranate Ice Cream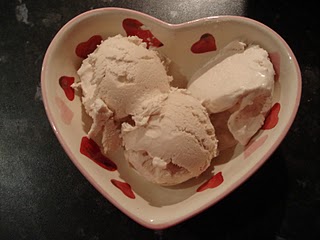 8. Two Become Four
Red Velvet Cupcakes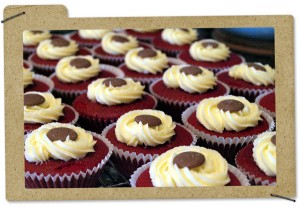 9. Scrumptious Sally
Clementine Cake with Sweet Chocolate Glaze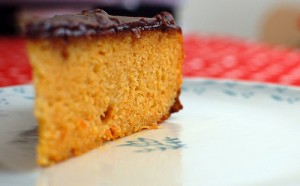 10. 5am Foodie
Parma Ham Bundles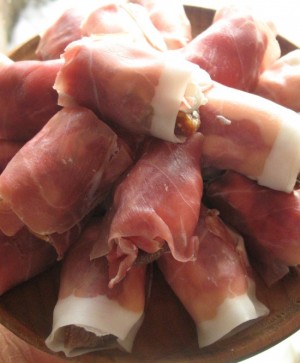 11. Brownieville Girl
Incredibly easy chocolate fruit cake AND Puddini bon bons
http://brownievillegirl.blogspot.com/2011/01/happy-womens-christmas-to-you-all.html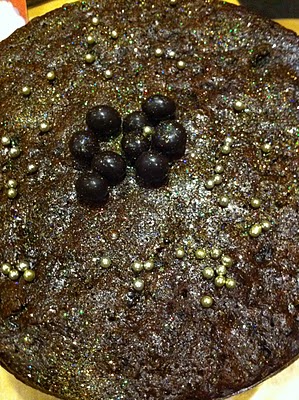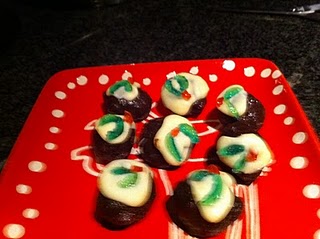 12. Yummy Chunklet
Panettone Pudding
http://yummychunklet.wordpress.com/2011/01/11/a-new-food-challenge/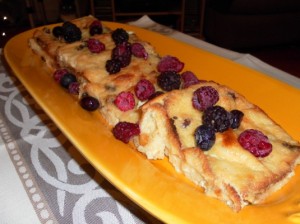 13. Fabulicious Food
Marmalade Pudding Cake AND Butternut, Rocket and Pinenut Salad
http://www.renbehan.com/2011/01/easy-entertaining-nigella-style.html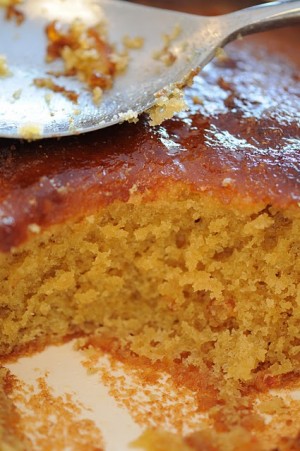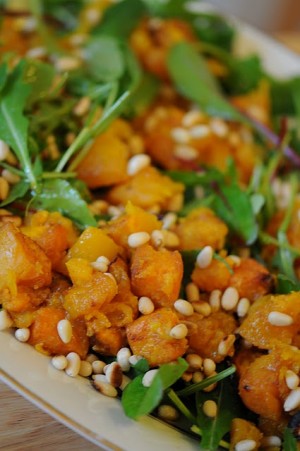 14. Crumbs Feed Your Family
Nigella's Winter Fruit Salad
15. Ria's Collection
Instant Chocolate and Cashew Nut Fudge
http://riascollection.blogspot.com/2010/12/instant-chocolate-cashewnut-fudgea.html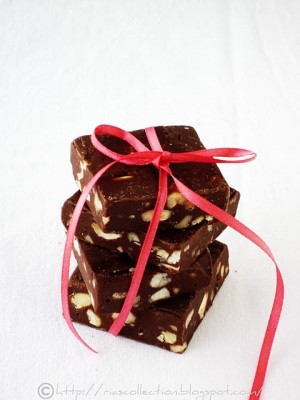 16. Farmer's Girl
Cranberry Jam
http://farmersgirl.blogspot.com/2010/12/forever-nigella-cranberry-jam.html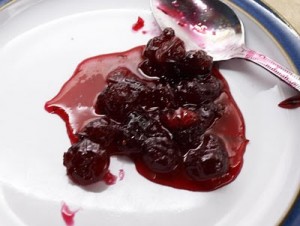 17. Nutty Cook
Lamb and Date Tagine
http://www.nuttycook.com/2010/12/christmas-2010.html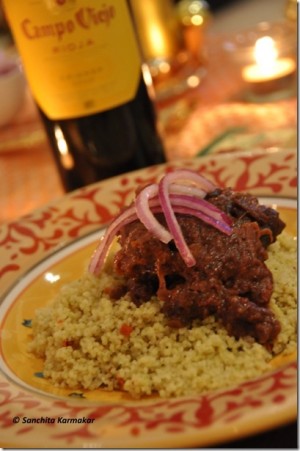 18. Soul Curry
Cranberry Mince Pies
http://debugcooking.blogspot.com/2010/12/cranberry-mince-pies.html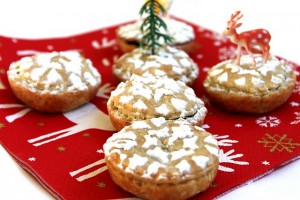 19. Simplicious
Red Velvet Cupcakes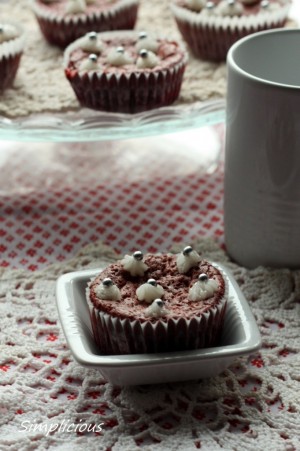 20. Delicious Delicious Delicious
Gingerbread
http://deliciousdeliciousdelicious.blogspot.com/2011/01/forever-nigella-gingerbread.html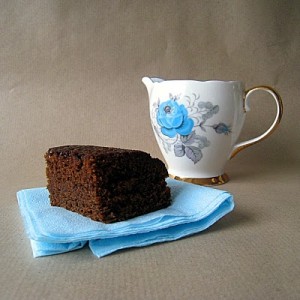 21. Wit, Wok and Wisdom
Crunchy Penne Rigate with Mushrooms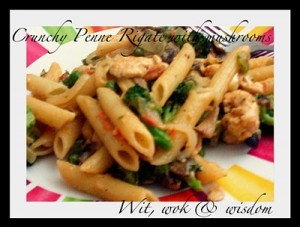 22. Bright Morning Stars Foodie
Indian Chicken Wings and Roast Potatoes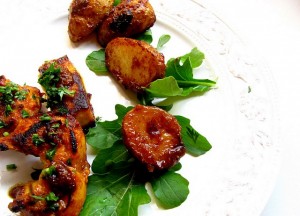 23. The Clayton's Blog
Christmas Rocky Road
http://vipantrywedonthaveablogblog.blogspot.com/2011/01/forever-nigella-seasonal-sensations.html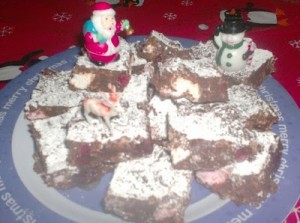 24. Flavour Explosions
Pomegranate Ice Cream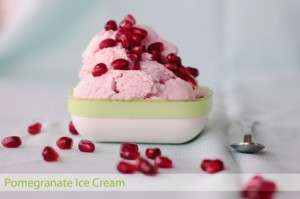 25. Mom on a Wire
London Cheesecake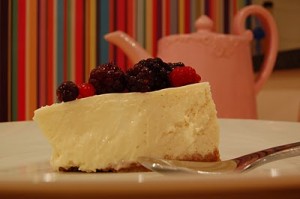 26. Maison Cupcake
Manger Mince Pies AND Date and Chocolate Chestnut Verrines
N.B. Obviously I am exempt from winning the prize!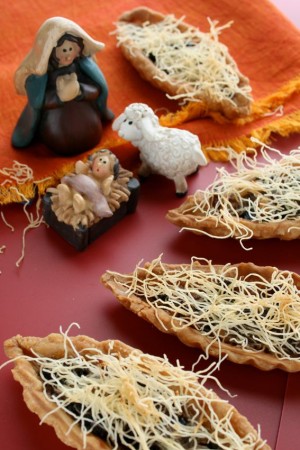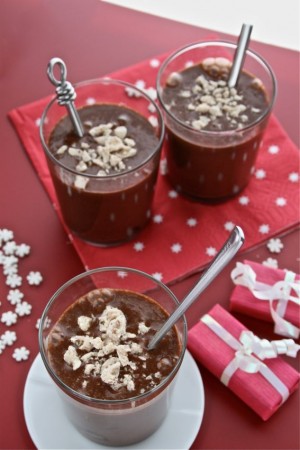 27. Half a Pot of Cream
Antioxidant Fruit Salad AND Cranberry, Almond and Honey Granola
http://halfapotofcream.blogspot.com/2011/01/forever-nigella-new-blogging-event.html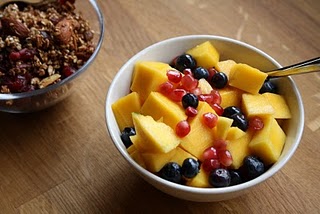 28. Simply Cooked
Broccoli and Blue Cheese Soup
http://simplycooked.blogspot.com/2011/01/broccoli-and-blue-cheese-soup-for.html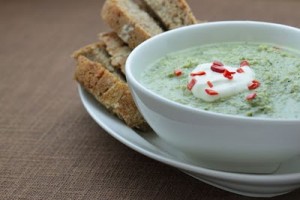 29. Fake It 'Til You Make It
Golden Syrup Muffins in a Jar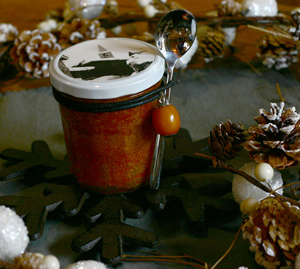 30. Chocolate Log Blog
Brownies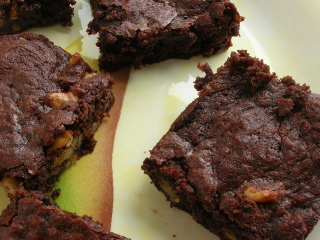 31. Tea and Wheaten Bread
Parsleyed Fish Gratin
http://teandwheatenbread.blogspot.com/2011/01/parsleyed-fish-gratin.html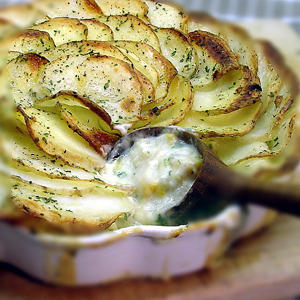 32. Belleau Kitchen
Christmas Eve Clementine Cake
http://belleaukitchen.blogspot.com/2010/12/christmas-eve-clementine-cake.htm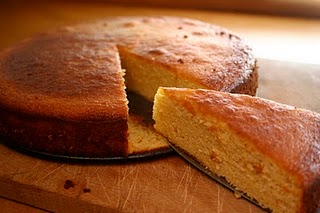 33. A Taste of My Life
Jelly Glazed Ham
http://muffin81.blogspot.com/2011/01/forever-nigella.html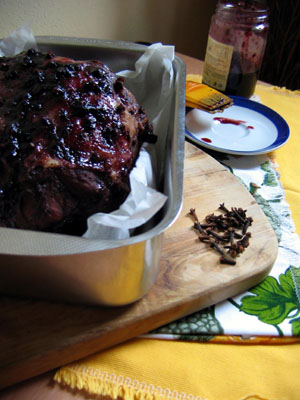 34. Comfy Cook
Apple Cinnamon Rose Muffins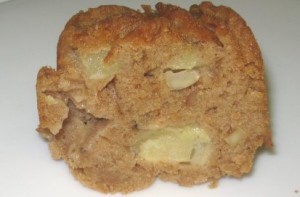 35. Cakes, Crumbs and Cooking
Cranberry and Orange Jam
http://cakecrumbsandcooking.blogspot.com/2011/01/forever-nigella-cranberry-and-orange.html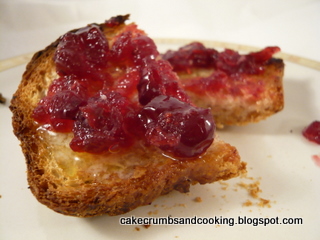 36. My Kitchen Treasures
Devil's Food Cake
http://www.mykitchentreasures.com/2011/01/devils-food-cake.html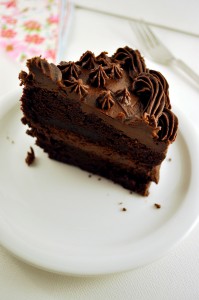 37. The Kitchen Maid
Pasta Sorta Alla Nigella
http://kitchen-maid.blogspot.com/2011/01/pasta-sorta-alla-nigella.html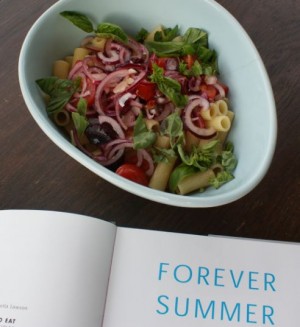 38. Karen and Nigella
Karen cooked an array of Nigella dishes in December – here are pictures of just some of them. More available on her blog.
Steeped Christmas Fruits, Festive Salt,
Chilli Jam, Peanut Butter Cups, Chicken Broth
Marinated Feta , Double Blue Crostini
Red Cranberry Sauce with Cherry Brandy
Ginger Glazed Ham, Macaroni
Puddini Bon Bons
http://karenandnigella.blogspot.com/2011/01/light-at-end-of-post-christmas-blues.html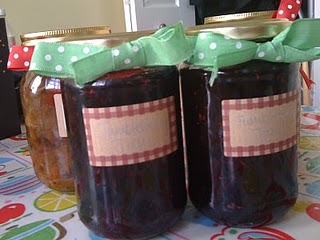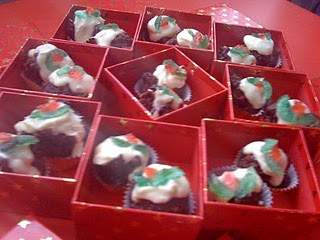 39. I Cook With Butter
Chocolate Chip Cookies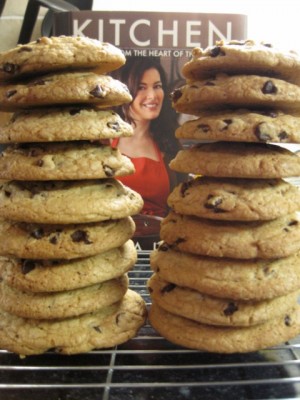 40. Maggie Bob Makes
Breakfast Muffins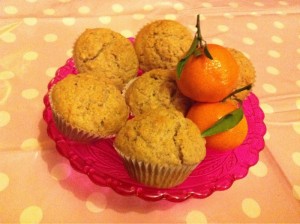 41. Corner Cottage Bakery
Ham in Coca-Cola
http://cornercottagebakery.blogspot.com/2011/01/forever-nigella-ham-in-coca-cola.html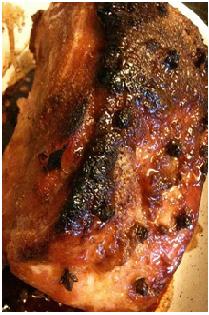 42. Les rêves d'une boulangère (The Dreams of a Baker)
Churros with Dipping Sauce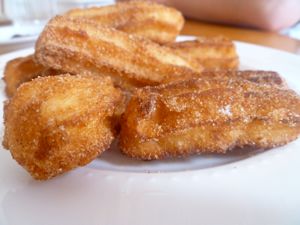 43. US Masala
Chocolate Hot Pots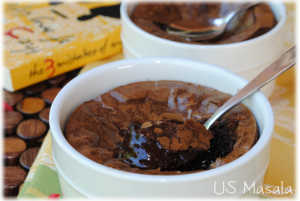 44. Domestic Godd-esque
Mulled Cranberry Sauce
http://domesticgoddesque.com/2010/12/forever-nigella-mulled-cranberry-sauce/
45. Comfort Bites
Sweet and Salty Crunch Nut Bars
http://comfortbites.blogspot.com/2010/12/forever-nigella-blogging-event-1.html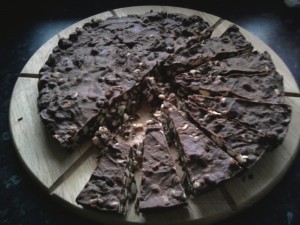 Prizes!
1. Forever Nigella Queen of the month. Prize for whoever "exudes the most Nigella-ness".
Lorraine at Not Quite Nigella looked at all the entries and she has chosen the … *drumroll please* … Golden Syrup Muffins in a jar by Peggy at Fake It 'Til You Make It. Here's what Lorraine had to say about this entry:
"It was creative, a sweet pudding, and it was a clever gifting idea as they last for ages and Nigella seems to love giving food gifts. In fact like Nigella's recipes do, it made me want to go out and bake them instantly which I might do!"
I am dying to try this out too. Well done Peggy who wins a copy of Nigella "Kitchen".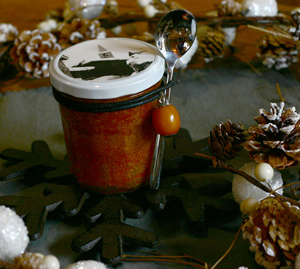 2. Bonus prize draw for all blogs who displayed the first Forever Nigella badge in a blog post (and emailed me to tell me… I'm not psychic you know…!)
The winner of the Nigella Living Collection Measuring Cups chosen at random from all 47 blogs known to have displayed the Forever Nigella badge is Claire at Things We Make. Well done Claire and I'll be in touch with you by email to get your address.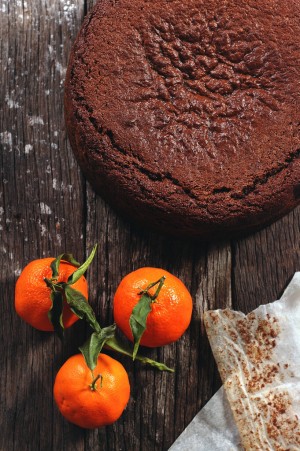 A massive thank you to everybody who took part. I hope you all enjoyed this round up and feel inspired to get Seduced by Chocolate for Forever Nigella #2!