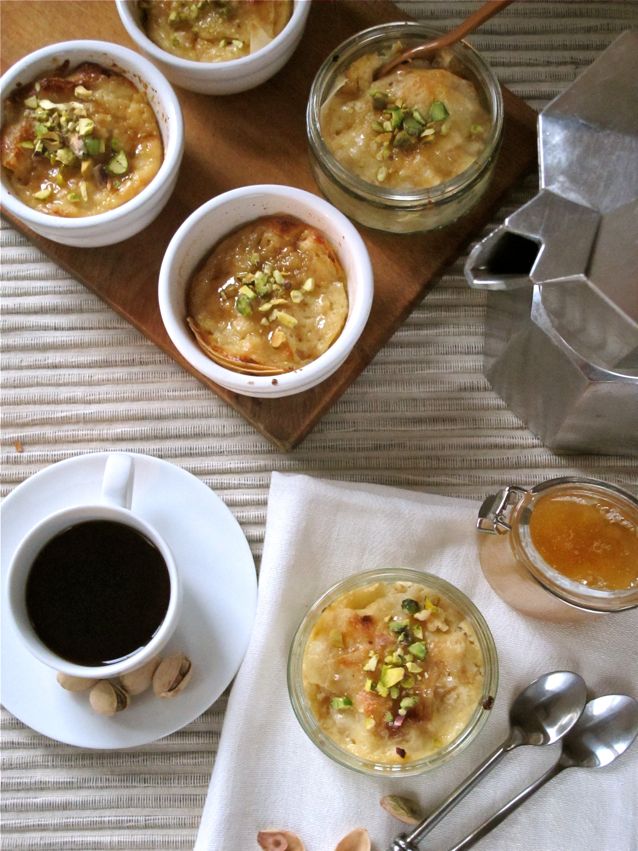 April maybe the cruellest month but January must be the darkest.
My grandmother would have nodded to the skies optimistically remarking that the days were getting longer now but I beg to differ. When I went out for a walk at 9.30am it was sunny and bright. By the time my husband took Ted out at 11am there were gale force winds and it was getting dark.
What better excuse than to lock oneself away in the kitchen and cook?
Having not yet been to the supermarket, it was a time to grab bits and pieces to cobble together a respectable lunch and pudding. Yogurt tends to be the last thing that runs out in my fridge, together with some left over filo triangles from a Turkish supermarket I made these mini gibanicas, my version of a Balkan pastry dish.
Gibanica (ghee-ban-itz-er) is filo pastry baked with yogurt, egg and oil. It frequently includes salty white cheese similar to feta. I have enjoyed the cheese version many times, it's equally tasty straight from the oven for dinner or cold for breakfast.
On my recent trip to Montenegro, I asked my mother in law for the recipe and she gave me a plain gibanica recipe saying that adding the cheese was optional. It struck me that if you were omitting the salty cheese and used flavoured yogurt that you could just as easily make a sweet version – I have used Greek yogurt with honey which is made by Rachel's Dairy and Yeo Valley in the UK.
I suspect that a version using sheep or goat's yogurt with the honey added separately could be quite sublime.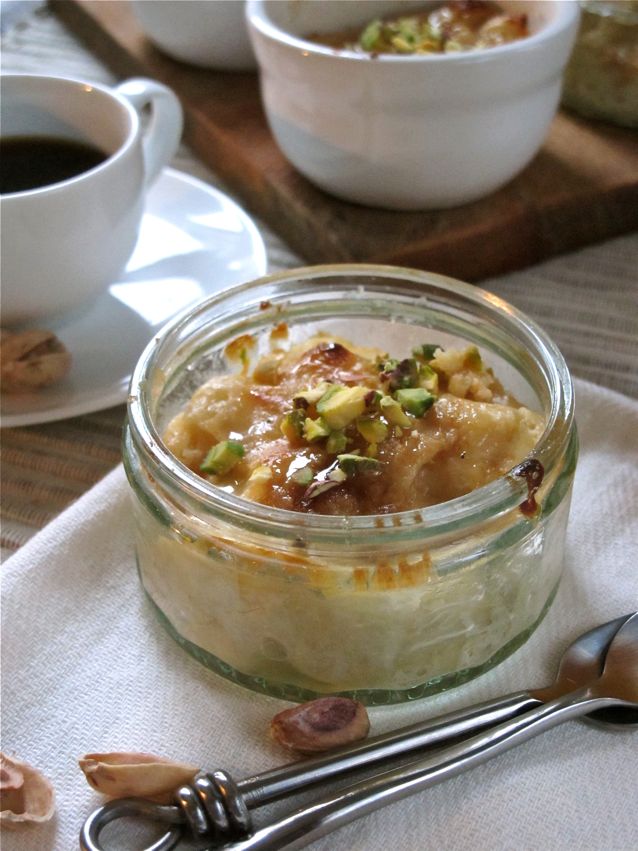 These individual pudding sized gibanicas are my own interpretation. Usually it is baked in one big dish.
Flavour possibilities are endless but most common (in my experience) is a savoury cheese and spinach version. You can knock gibanica together in minutes but you must allow a generous half an hour for the wet mixture to soak into the pastry. I would err on the side of wet and sloppy with the wet/dry ratio as the filo pastry seems to soak up a surprising amount.
It puffs up when taken out of the oven but sinks back and acquires a firm texture that can be sliced like quiche when cold. It's texture is similar to bread pudding – the sweet flavour here nods towards creme caramel, the cheese version would be more a quiche flavoured layered pastry.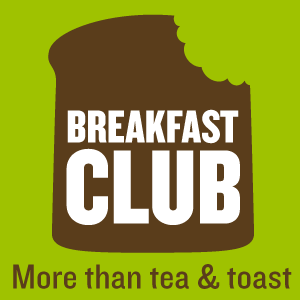 Today's recipe is my entry to this month's Breakfast Club which I am currently hosting for Helen of Fuss Free Flavours. This month's theme is yogurt and you still have until 28th January to submit your entries. For more details see this post here.
Honey and Pistachio Gibanicas
Fills approximately 6 ramekins.

Ingredients
1 egg
12-14 filo pastry triangles (approx 180g worth of filo sheets)
75ml ground nut oil
1/4 tsp baking powder
150ml Greek yogurt with honey (or add your own honey separately)

To serve
Roughly chopped pistachios
Clear honey to drizzle

Directions
1. Tear the sheets of filo into small pieces to fit and fill the six ramekins loosely.
2. Break the egg into a jug, add the oil, baking powder and yogurt and beat until combined.
3. Pour the wet ingredients over the filo pastry in the ramekins.
4. Leave the dishes aside for at least half an hour or up to two hours to let the wet ingredients soak into the pastry. Meanwhile heat the oven to 200c / Gas mark 6 shortly before you are ready to bake them.
5. Bake the gibanicas for 20-25 minutes until golden brown.
6. Drizzle with honey and sprinkle with chopped pistachios. Serve either hot or cold. If cold, you could turn the gibanica out of it's dish to eat.