You've probably heard of ice hotels but did you ever see an ice pizzeria? 
For one day only a pizzeria made out of four tonnes of ice opened outside a London railway station and you too can see how it was done.
The short video below shows sculptors working through the night to craft an ice pizzeria from 34 huge blocks of ice, using 3,400 litres of water. The final creation contained 28 real glass bottles, wine glasses, picture frames and all the essential ingredients of classic pizzas suspended in its frozen walls. The Dr. Oetker Ristorante pizzeria was created to highlight the freshness of frozen food.
Freezing food pauses fine ingredients at the peak of perfection and suspends them there until the moment you're ready to enjoy them. The freshness is really frozen in time.
With a mix of home made batch cooked dishes and frozen pre-made items, the domestic home freezer can be your very own time machine. The temperature at which things are stored speeds up or slows down the deterioration of foods. At minus 18c, time is virtually truly frozen…. and saved when you defrost and cook things later!
Here are are few recommendations for family meals to keep in the freezer:
Chicken casserole with cous cous and olives
Toad in the hole with bratwurst and Bramley apples
Mediterranean mini lasagnes with olives
Staple ingredients such as peas, corn,
Ready made quick dishes such as Dr Oetker Ristorante pizza

Watch how UK ice sculptors Glacial Art built this frozen pizzeria in this cool (sorry, couldn't resist the pun!) timelapse video.
Each block of ice took five days to 'grow' to full size, with the ice forming over the suspended ingredients so the ice experts were only able to produce eight blocks in one run. The vegetables are arranged in patterns similar to wallpaper.
The team of ice-experts spent a whole night building the amazing frozen pizzeria – and witnessed the impact of their endeavours when morning commuters stared in surprise as they arrived at Liverpool Street station in their thousands during the morning rush hour. Visitors were treated to samples of Dr Oetker Ristorante pizza.
Do you use your freezer as a time machine?
For further freezer tips read my post on how to do a freezer audit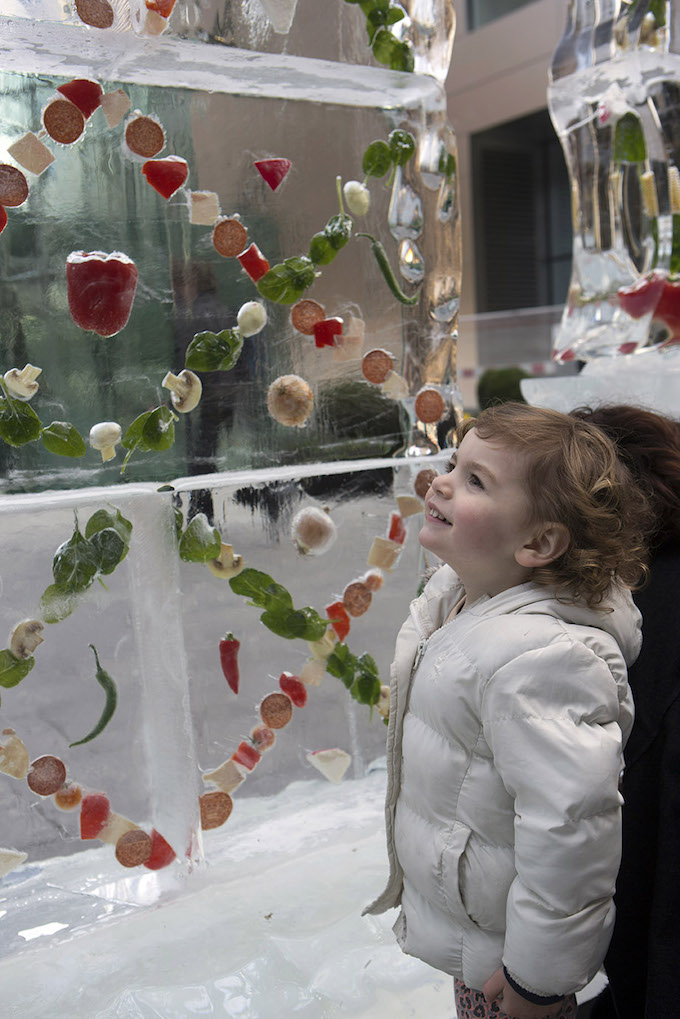 Post sponsored by Dr Oetker Ristorante as part of their #FreshnessFrozen campaign. Search on the hashtag on Twitter or visit the Dr Oetker Ristorante UK Facebook page to keep up with the campaign.