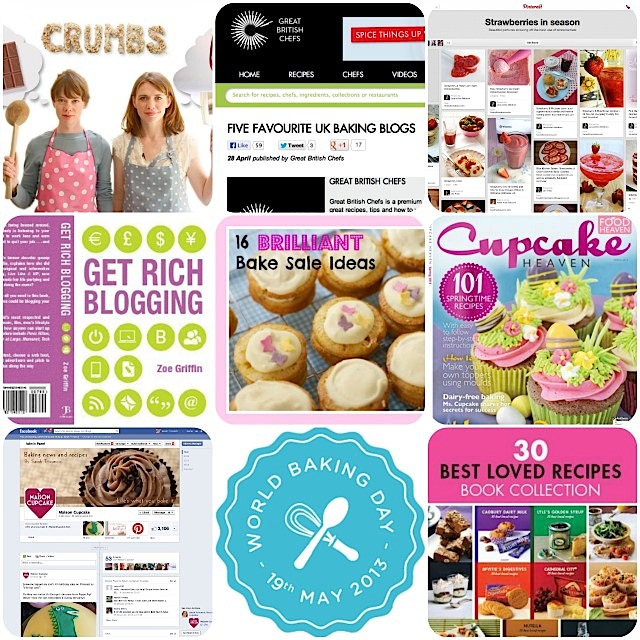 I've been saving up a few bits and pieces to tell you about and rather than drip feed them here goes with a mighty bumper Bitesize Bits news round up of stuff I've been doing elsewhere off and online.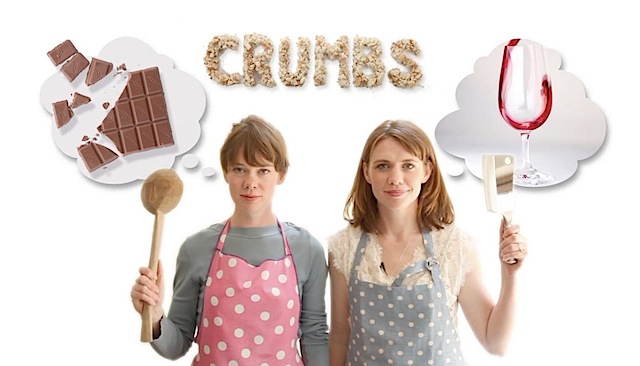 The inspirational Crumbs Food sisters have started a dead popular YouTube channel and they asked me to drop into Lucy's kitchen and film a couple of videos with trouble free tips for decorating cakes.
You can watch my two appearances in How to use Buttercream and Cupcake Masterclass – Chocolate Decorations.
Why not subscribe to their entertaining Crumbs Food YouTube video channel whilst you're there?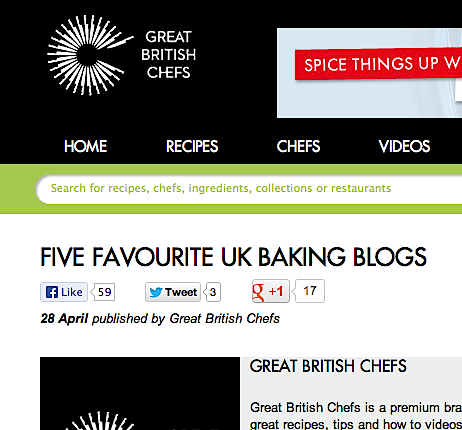 Great British Chefs recently named me as one of their top five UK baking blogs – along with some very fine company.
I have also started to write for Great British Chefs and you can see my posts published so far here and there are two more to come soon.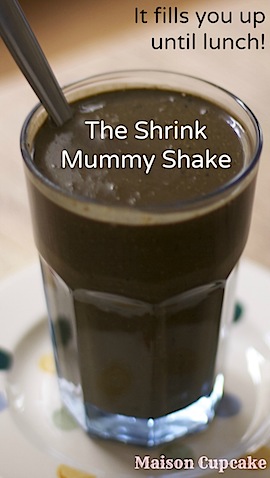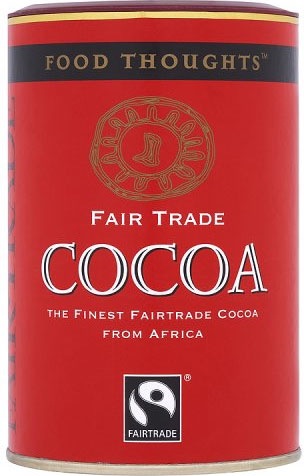 On January 1st this year I finally published my "Shrink Mummy Shake" and more recently it's had a bit of a bonanza on Pinterest becoming one of my most popular posts ever – it even reached the dizzy popularity of 3000 hits in one day. Just look how many times it's been pinned here: http://pinterest.com/source/maisoncupcake.com/
I also received a tub of Food Thoughts Cocoa which I have been utilising in my regular Shrink Mummy Shakes and I am pleased to say it gives a far better colour and flavour than supermarket own brand cocoa or even Bournville.
Whether it's better than Green & Black's the jury is still out.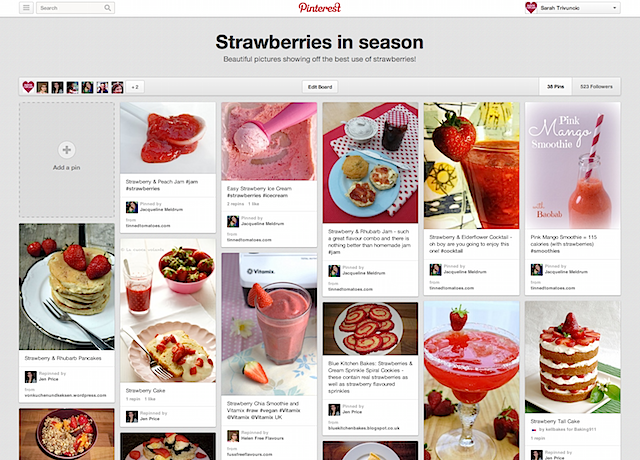 Speaking of Pinterest, I have been having fun finally getting to grips with everyone's favourite picture pinning site lately.
When I'm not pinning seriously Covetable Cakes and collecting pictures of baking trends such as ombre cakes, hidden surprise cakes and ruffle cakes, I'm encouraging my fellow pinners to pin their favourite seasonal strawberry recipes.
I've always been fond of strawberries and it struck me that although Pinterest boards get set up for seasonal stuff like Easter and Christmas that boards celebrating specific seasonal foods were less common. You watch – everyone will do it now but you saw it here first.
Are you on Pinterest? Come look for me at http://pinterest.com/maisoncupcake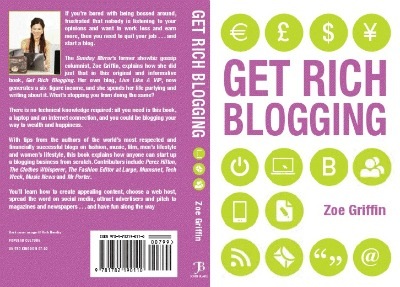 Last year I contributed to this book Get Rich Blogging by Zoe Griffin. There's a big chunk of an interview with me in the chapter Tips for Food and Drink Bloggers. It's been published word for word how I emailed it to the author. I wasn't familiar with the other food bloggers interviewed although I knew Mari's World and A Mother's Ramblings in the parent blog chapter.
Whether you can get rich blogging is a moot point. Certainly people do make money, more often people get perks that off set their expenditure.
I think this book is written in quite a tabloid-y way and I didn't think all the "tips" in the food chapter were very well researched. For instance it describes "Martha's Circle" as a networking organisation for food bloggers when actually it's a highly elite advertising network that 99.9% of us can only dream of being worthy of joining.
If you're completely new to blogging you could learn some stuff from Get Rich Blogging but frankly I think you're better off spending your money on a copy of Pro-Blogger: Blogging Your Way to a Six Figure Income and taking the bit about the six figure income with a very large pinch of salt.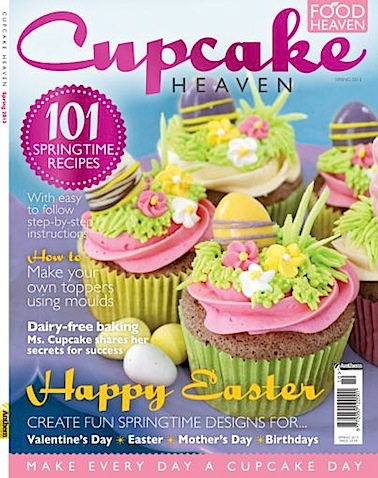 When my book Bake Me I'm Yours Sweet Bitesize Bakes came out last year I had various bits of magazine coverage with extracted recipes.
So I was delighted to be asked to contribute some recipes direct from this blog to Cupcake Heaven magazine. My Bailey's Cupcakes were featured in their spring issue which is available in iPad and foreign language editions.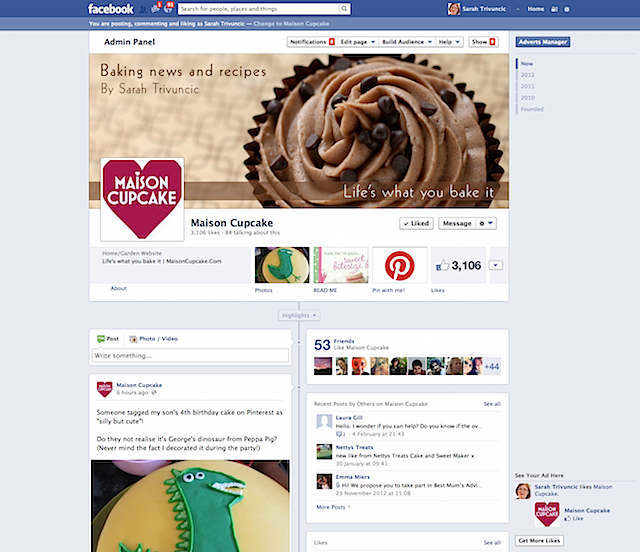 I also found a new home for the aforementioned Bailey's Cupcakes as a new cover photo for the Maison Cupcake Facebook Page.
If you've not yet "Liked" the Maison Cupcake Facebook page then now is your prompt to do so. Instead of letting it sit quietly I have been posting tit bits daily and it's often the place to find stuff out before I blog about it!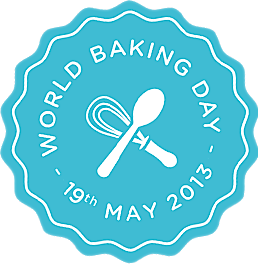 This year's World Baking Day takes place on 19th May with the theme of "Bake Brave". Supposedly everyone around the world will be pushing their baking boundaries and step out of their comfort zones attempting something they've not baked before.
Ever the sceptic, I say why not join Daring Bakers and do it every month? Quite what the point is about World Baking Day, other than to promote Stork margarine, I'm not really sure. Will you be baking brave??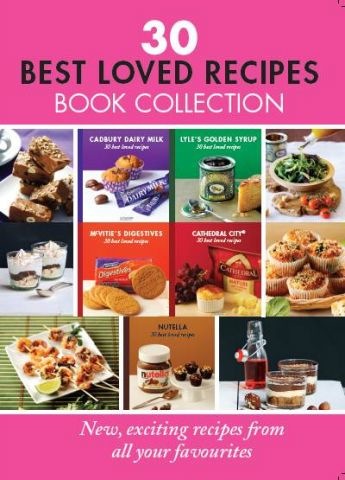 Finally, do you remember when I agonised back in January whether to invest in a subscription to 30 Best Loved Recipes book collection?
I took the plunge and subscribed. But what happened next? They DIDN'T DELIVER ANYTHING. Twice my money was debited and nothing turned up. Disgruntled I unsubscribed and got a refund. This is by no means happening to all of their subscribers but I'd be interested to know below if you too have had problems.
That's all for the May Bitesize Bits round up. If you have any questions pop them below!