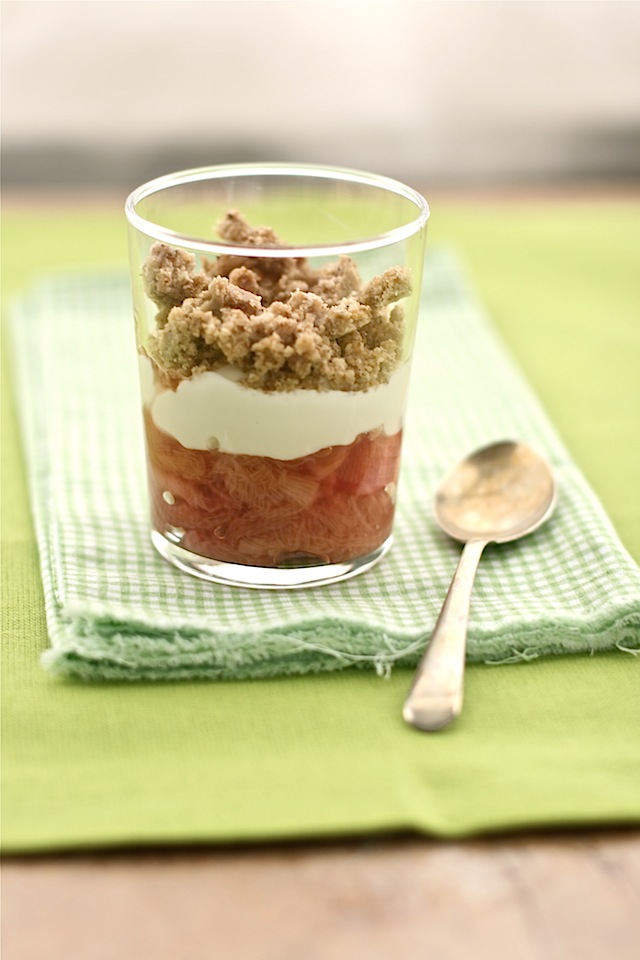 There's scarcely been any cooking in my selection of quark desserts this week but in this one you will actually need to use the oven.
The good news is you will have some chunky crumbly bits left over to top any other desserts in the days following.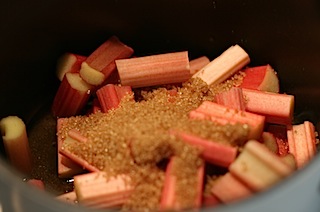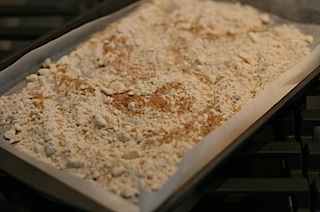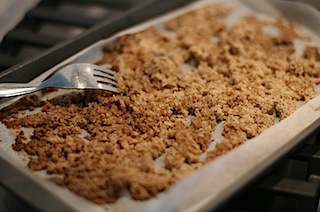 Start off by cooking chunks of rhubarb in a scant amount of water (it's amazing how much liquid comes out of rhubarb) with demerara sugar to sweeten. When the rhubarb is cooked, drain any excess liquid (you can drizzle it over porridge) and set aside to cool.
Then mix the ingredients for a standard crumble (use my mini apple and blackberry crumbles ) but instead of topping the fruit, simply bake the crumble on a baking sheet lined with parchment paper. It will only need ten minutes or so and without the wet fruit underneath, watch it doesn't dry out and burn.
Let the cooked crumble mix cool down and when it's cooled completely decant layers of the rhubarb compote, some vanilla quark and crumble mix into glasses.
I used gluten free flour to great effect. You could mix up the flavours here by making different fruit compotes and adding spices to the crumble. You could also try a streusel-y oat topping and eat it for breakfast.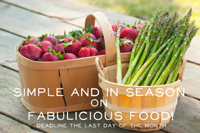 Since rhubarb is in season, I'm sending these rhubarb quark crumbles to Ren's Simple and in Season event.
Here's a gorgeous video Ren made about cooking during house renovations. You can read the article about it on the Safestore UK website.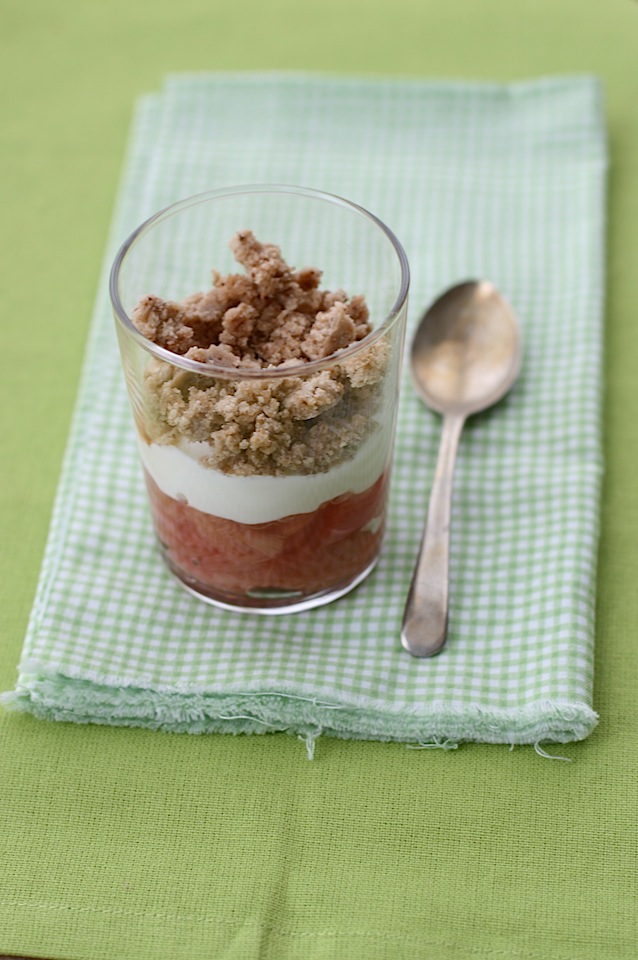 This is one of four recipes I'm publishing this week using Quark, a naturally fat free dairy product. Come back and see the others over the next few days!
Lemon "cheesecake" with speculoos
Egg free chocolate quark mousse
Fat free quark raspberry mess.
With thanks to Lake District Dairy Co for quark samples.