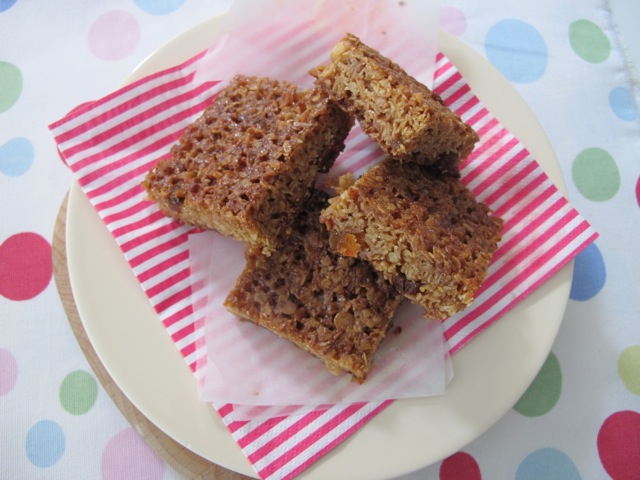 Normal service would soon be resumed I said although "soon" never seems to become "now".
It's weeks like the past one where I look around at people who get things done and have full time jobs that I wonder what is the matter with me. Ted is back in school although various errands have kept me away from blogging anything new other than my latest recipe for Babycentre.
This post was called "Be unflappable with flapjacks" and I have indeed being doing my best not to flap about. I won't go into reasons why but I have been doing my best to slow down and be kind to myself. Life is too short to spend each night writing blog posts until 1am, I have been there and done that. Presently I am enjoying loafing over the re-runs of Downton Abbey prior to the new series starting on Sunday, have spent a weekend away with my husband and I have been planning a trip to Provence in the autumn.
The new kitchen is being eased into – I'm hesitating to publish pictures as not everything has been put back yet and it looks rather empty. "Like an operating theatre" my husband remarked.
Styling food pictures is proving a challenge, most of my props are still packed away and I've not mustered up the energy to sort them out yet. Baby steps…
In the meantime, chill out, eat flapjacks!