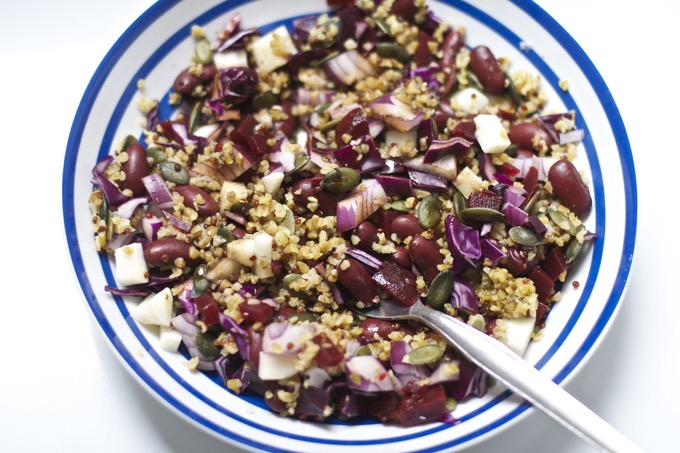 Do you ever have phases wearing certain colours? Yes of course I've had a student-y black phase but beyond that I've had a blue phase, a neutral phase, a green phase and lately a red phase. For a while I am drawn to certain colours for coats, handbags and the case of red, lipstick too.
I'm not sure I've ever had a wear purple phase and my purple lipstick wearing days are long gone. But I'm making up for it with the contents of my fridge recently.
I never set out to eat purple food for lunch yesterday but it just turned out that way.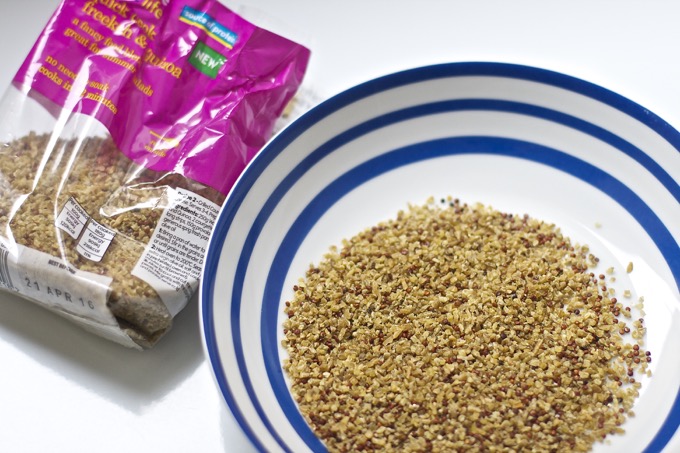 Starting with a bag of freekeh and red quinoa, I realised I had various purple ingredients around which would combine nicely in this beetroot salad.
I have known about freekeh for some time, indeed I'd had a little bag of it given to me at a blog conference that rattled around my cupboard for around two years. I hesitated to cook it since the portion was too small for the whole family and the 30 minute cooking time recommended was impractical for a weekday lunch alone.
Then during December when I was looking for something just for me whilst my husband and Ted ate pasta, I fell upon the freekeh and re-evaluated that actually the cooking time was no more than brown rice.
Since then I've bought a fresh supply from the supermarket and was delighted to discover Waitrose Love Life Freekeh and Quinoa was a quick cook variety only requiring 10 minutes' simmering.
If you've not tried freekeh before you use it in a similar fashion to cous cous but it has a nubblier texture. I haven't tried it out on my two sticks in the mud  yet as they're each inherently suspicious of food with "bits". However this quick cook freekeh with a ten minute cooking time has become a sure fire favourite for when I'm alone. I make enough for two meals then the day after I can even skip the cooking part and jump to adding my chopped vegetables.
Freekeh is made from green wheat grains which have their straw and chaff burnt off. The roasted grains are then rubbed or thrashed. Freekeh has higher amounts of soluble fibre than some other grains and a lower glycaemic index meaning you're less likely to feel hungry after eating it. So that's great news for me with my new eating habits and Jumpstart 2015!
I'm planning a green version with the leftover freekeh today so if that's a success I'll let you know!
This recipe is vegetarian and if you wanted to make it vegan then use vegan stock cubes and replace the haloumi with smoked tofu.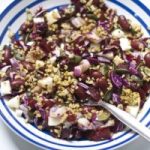 Print Recipe
Beetroot salad with freekeh whole grains recipe
Ingredients
200

g

quick cook freekeh

1/4

red onion

finely chopped

1

cm

slice of raw red cabbage

finely chopped

100

g

canned red kidney beans

drained and rinsed

1

tbsp

pumpkin seeds

1/2

vegetable stock cube

50

g

haloumi

chopped into small cubes

50

g

pickled beetroot

chopped into small cubes

A little balsamic vinegar to serve
Instructions
In a small saucepan, add the freekeh, half stock cube and water and cook the freekeh according to the pack instructions. My quick cook variety required around 10 mins simmering once brought up to the boil.

Once the water has simmered away and the freekeh soft, turn off the heat and leave to one side.

In a medium size mixing bowl, combine the onion, red cabbage, beans, pumpkin seeds, haloumi and beetroot. Fold in the cooked freekeh.

Drizzle over balsamic vinegar when ready to serve.
Notes
You can leave the freekeh to cool completely before adding the other ingredients or serve the salad slightly warm (which is very appealing in winter).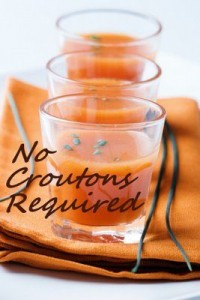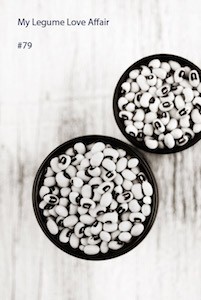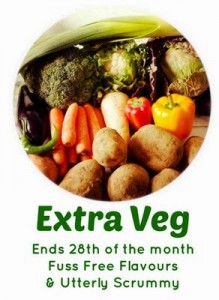 I am entering this beetroot salad with freekeh grains into this month's Simple & in Season for which I am this month's host. Pop through to the announcement post to see how to take part yourself.
I am also entering it into:
Extra Veg, the event run by Michelle and Helen and hosted this month by Michelle
My legume love affair hosted and organised by Lisa's Kitchen instead of Well Seasoned Cook.
No Croutons Required hosted by Lisa's Kitchen
If you enjoyed this purple salad why not try: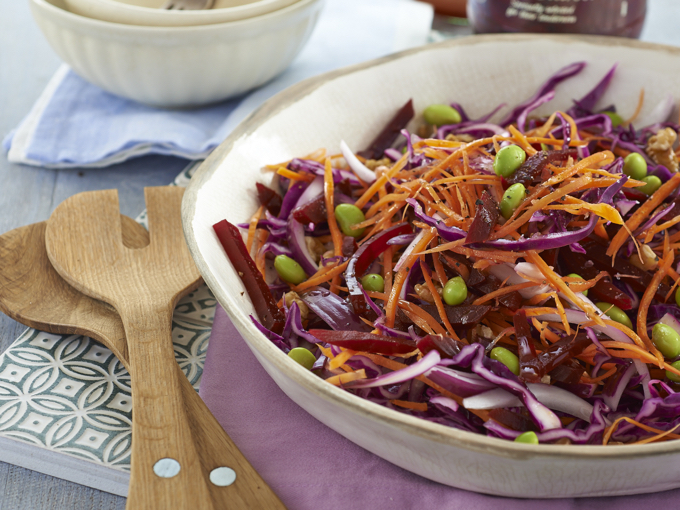 Winter Beetroot Salad with Endame Soy Beans
Have you ever tried freekeh?