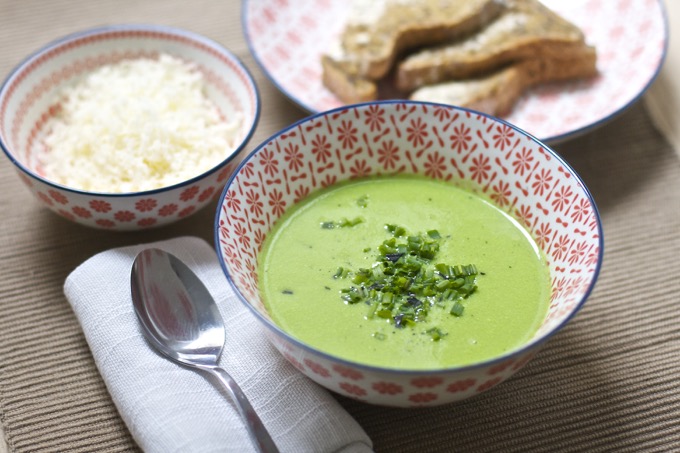 Winter has really kicked in now it's February so you'll be much in need of this winter recipe selection as submitted to last month's Simple and In Season.
I've divided them up into soups, main courses and sweet things. Enjoy!
Soups
Vitamix pea soup with cheese and chives – Maison Cupcake (top) | Super simple roast beetroot soup – My Custard Pie | Jerusalem artichoke and chestnut mushroom soup – How To Cook Good Food | Roast cauliflower and leftover cheese soup – Chardonnay & Samphire | Roast tomato & pepper soup – Maison Cupcake | Beetroot & kale crumble soup – Ren Behan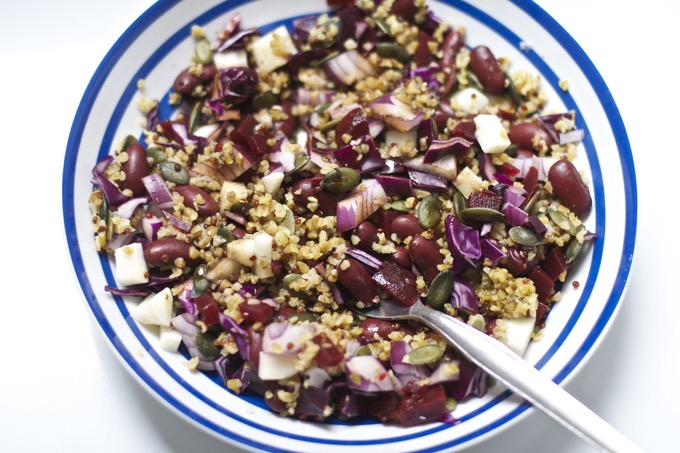 Main courses and accompaniments
Freekeh salad with beetroot and red cabbage – Maison Cupcake | Red plum chutney – Herbs, Spices and Tradition | Smoked salmon and lemony leek pasta – Roast Chicken and a Country Walk | Slow cooked lamb shanks with Seville orange and marmalade – Tales From The Kitchen Shed | Calypso pineapple bean bot – The Taste Space | Venison and red wine in slow cooker – Jibber Jabber UK | Slow cooked pork with red wine, caramelised onion and aniseed – De Tout Coeur Limousin | Cannellini bean dip with butternut squash – Maison Cupcake
Sweet things
Fat free Greek yogurt brulee – Fab Food For All | Chocolate chestnut truffle torte – De Tout Coeur Limousin | Cavolo nero banana smoothie – Maison Cupcake | Apricot and almond tart – Green Gourmet Giraffe |
Thank you very much for everyone's submissions and thanks to Ren for letting me host. Simple and In Season host for February will be Helen at Fuss Free Flavours.