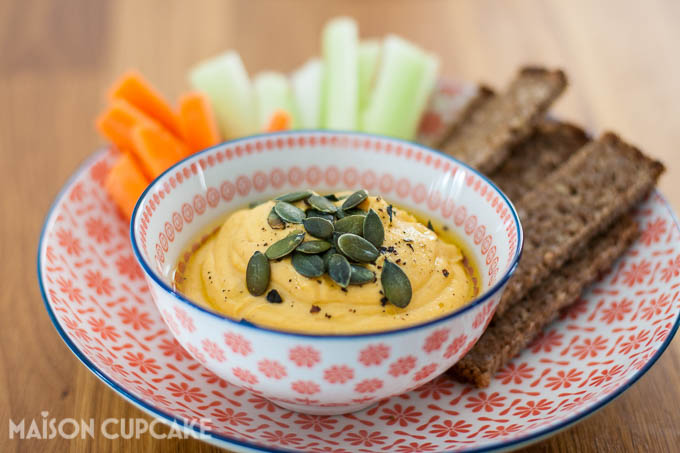 I was originally going to call this cannellini bean dip a hummus. The ingredients are similar; a pulse, tahini, olive oil, lemon, garlic. And you often see hummus on sale that's flavoured such as roasted pepper hummus so butternut isn't that far a leap.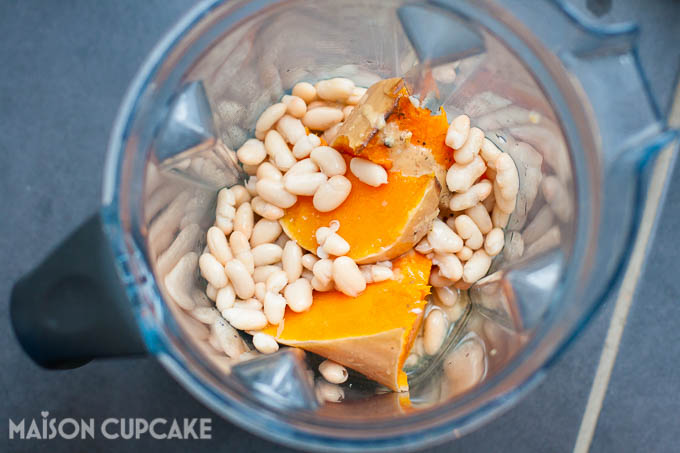 Is the crucial ingredient for hummus then the chick peas? Again I'm sure I've seen green pea varieties on sale that were called hummus. The texture and thickness of hummus can vary hugely so I'm not convinced that is a reason either. When I make hummus in the Vitamix power blender on the puree program it comes out far smoother and fluffier than if I'd made hummus in the Magimix. I like both types to be honest, I can't say one is better than the other because it's the flavour that matters most.
So when it all came together, I decided this was more of a dip than a hummus. Maybe because it wasn't quite as garlicky as hummus. I used a squeezy tube garlic puree which seems to be less fierce than raw cloves (and quicker too).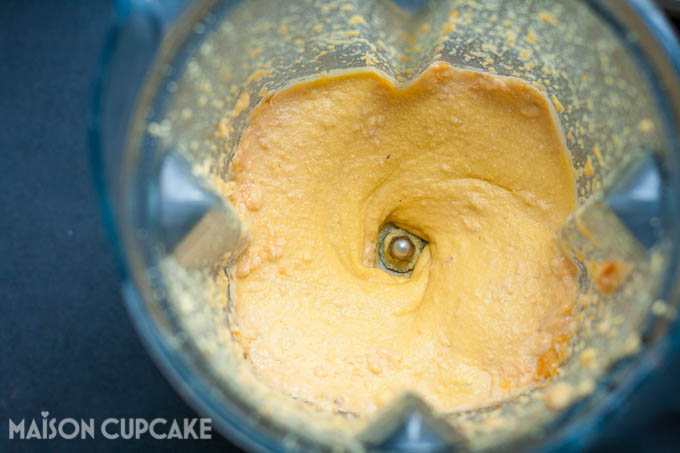 This lunch came about because I am being mindful to eat more pulses and whole grains but to cut back on processed carbs. I had some leftover cooked butternut squash in the fridge that I had been planning to make soup with but on a whim I decided to chop up some veg sticks and make a dip instead.
The butternut gives the bean dip a pleasing warm colour which is emphasised by pouring a little more olive oil on top. This took me barely five minutes to make and made for a very satisfying midday meal.
I am sharing this cannellini bean dip recipe with:
Simple and in Season – which I am hosting for Ren
Extra Veg – organised by Michelle and Helen
Credit Crunch Munch – organised by Helen and Camilla
It's also part of my ongoing Jumpstart January.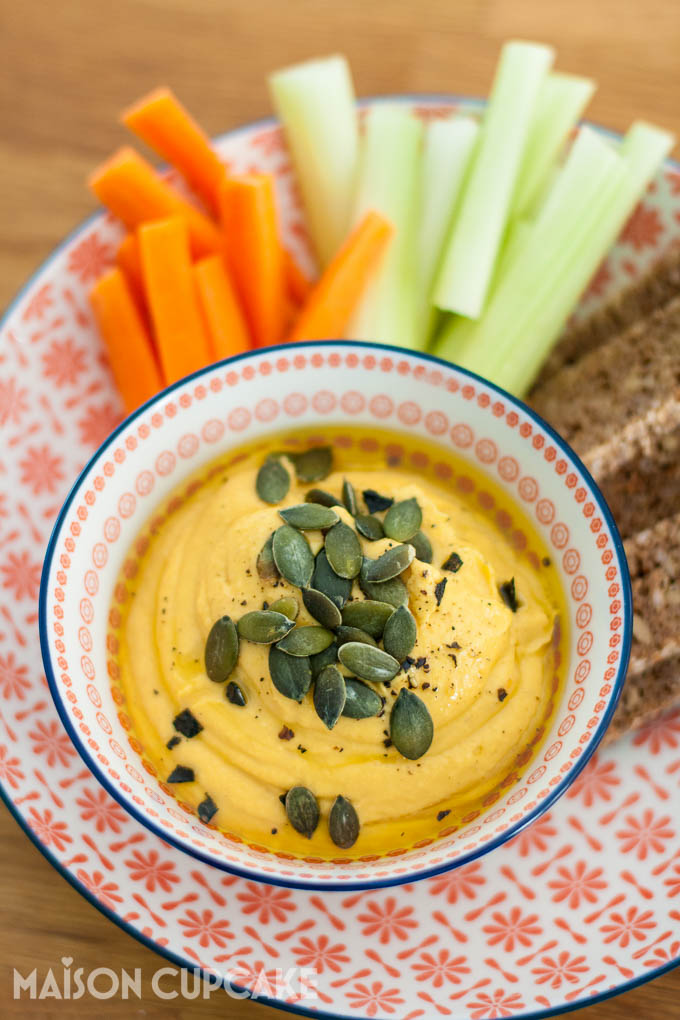 Cannellini bean dip with butternut squash recipe
Serves 4-6
Ingredients
300g drained cannellini beans
100g cooked butternut squash
2 tbsp tahini paste
2 tsp lemon juice
1 tsp "lazy" garlic puree
2 tbsp olive oil plus extra to drizzle
pumpkin seeds, salt and pepper to sprinkle
Directions
1. Place the beans, butternut squash, tahini paste, lemon juice, garlic and oil in the Vitamix or power blender.
2. Blend on the puree program or full power for around one minute.
3. Scatter with the seeds and seasoning to serve. Add an extra drizzle of olive oil if you wish. Eat with vegetable sticks and bread.
Do you know the difference between a dip and a hummus?