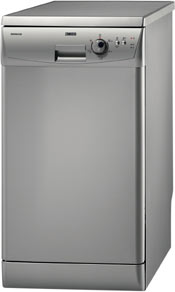 I have several reasons to be cheerful and will share some in this round up of nearly two months' worth of Maison Cupcake Crumbs.
To celebrate, what better time to wave the magic wand of the Fairy Hobmother from Appliances Online?
This blogosphere tooth fairy visits blogs in the night and delivers gadgets just for the hell of being nice – at least when not busy selling cookers and other white goods.
After I left a comment on Fuss Free Flavours, the Fairy Hobmother sent the magic my way in the shape of this Zanussi dishwasher. My husband, who washes the dishes in our house, is feeling redundant now but that's my revenge for him buying a sat nav. He knows how it feels now.
To invite a wave of the Fairy Hobmother's magic wand over you, leave a comment at the bottom of this post saying which item from their site you'd most like to receive. One lucky reader will hear back soon…
In other news… Channel 4 Food Best Baking Blogs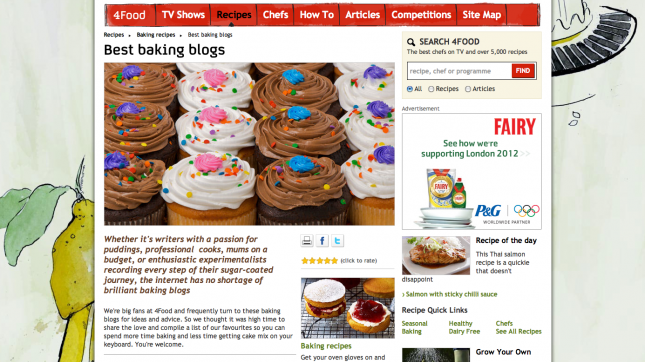 Alongside a few other folks, I've been named as one of Channel 4 Food's Best Baking Blogs. Click through here to see what lovely things they said about me and the other sites too.
Next I have two new link ups with kitchenware brands to tell you about: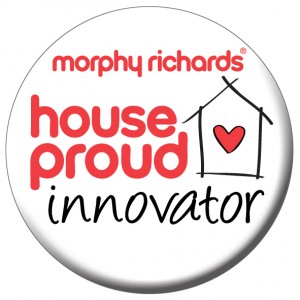 I'm a Morphy Richards' Innovator!
The Morphy Richards' Innovator scheme will see me roadtesting and reviewing a series of Morphy Richards gadgets.
The first one will be the long promised bread maker review – hurrah! I finally made some proper bread!

…and I'm trying products out for Lakeland!
Lakeland are one of my favourite high street and mail order brands so I was delighted to be asked to try some of their products out.
I will get to try out whizzy new gadgets from Lakeland and tell you what I think of them.
My first two bits of Lakeland kit were very handy for breakfast. Green silicone egg poaching pods (above) can help you get perfect poached eggs every time.
It's a huge improvement on my usual messy efforts. However, I recommend smearing them with oil for soft eggs. Firm poached eggs can be turned out fine without oil.
I was initially sceptical about the need for a stain proof microwave saucepan but am now positively evangelical about its usefulness.
It's brilliant for cooking a few broccoli florets or peas without fiddling with cling film. The handle stays cool and you can drain liquid off easily. If they wanted it back, I'd miss it terribly.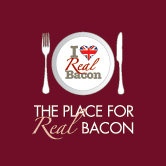 Real British dry cure bacon
Also shown above is some "Real British Bacon" and some limited edition Heinz Tomato Ketchup with Balsamic Vinegar. The bacon arrived to coincide with the Great British Food Revival series on BBC2 which I previewed back in February.
"Real" bacon is dry cured using a mix of salt and sugar and then hung for a period of up to 20 days as opposed to the cheaper Danish method using intensive processing and curing with injected saline (hence the white scum that comes out of it). Noticeably better quality than cheap bacon, it shrank less and left little mess in the grill pan.
You can join the I Love Real Bacon campaign on Facebook.
Meanwhile, Heinz have made 1 million and 57 bottles of their special edition Tomato Ketchup with Balsamic Vinegar (also above). If you hurry to the shops, you should find it right now, otherwise the Heinz Ketchup Facebook page is giving away 3,000 bottles to fans who cannot find it elsewhere.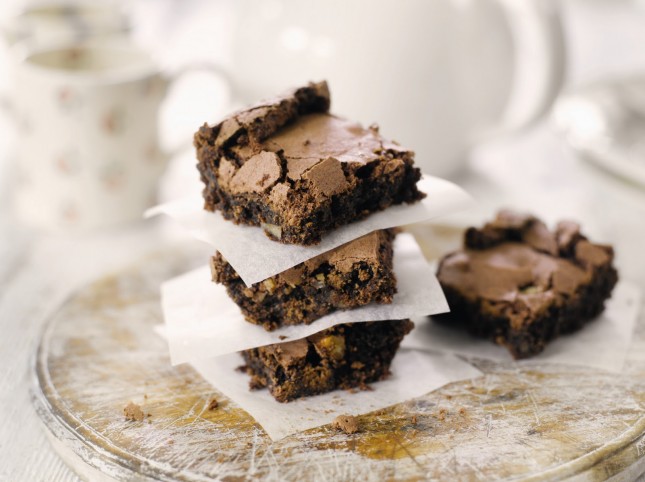 Posh brownies with er… Hellman's mayonnaise
Hellman's Mayonnaise hosted an evening for people to sample various recipes including these "Posh brownies". Truth be told, whereas other dishes on the night were tasty, the brownies were a dusty dry let down.
Happily, I hear two friends enjoyed better results at home; Ren at Fabulicious Food and Anne at I Heart Cupcakes (who turned them into brownie pops).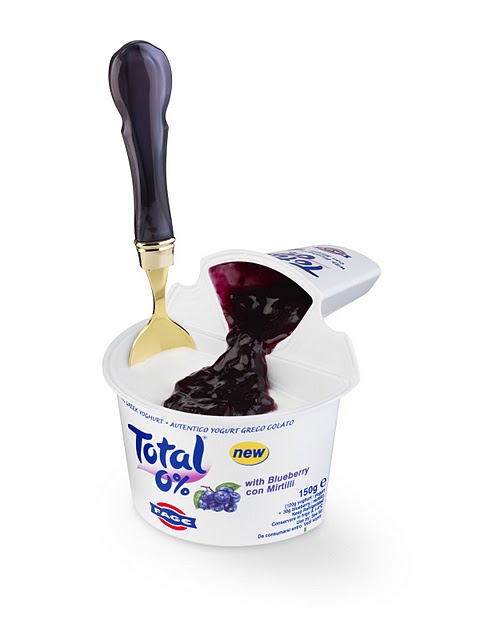 New Total split pot Greek yogurts
More virtuously, I received nearly a fridge full of split pots from Total yogurt.
These 0% fat Greek yogurt split pots come in tropical fruit, strawberry, blueberry and honey varieties. They're all wonderfully fruity, way better than the obvious competing brand, but my personal favourite was the honey one.
They supposedly retail at an outrageous £1.70 although are being more reasonably priced on promotion for around £1.09. So look out for them on offer.
PRICE UPDATE: I've just been told £1.09 is the usual price and the promotion price may be around 79p.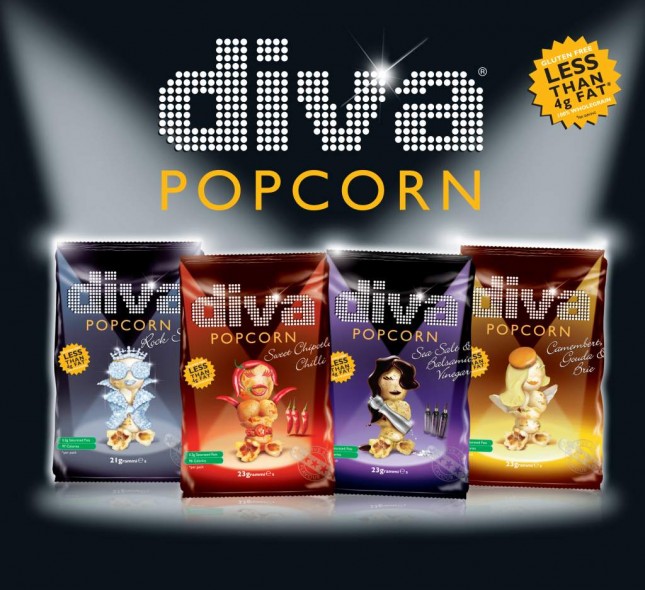 Healthy popcorn – a gluten free snack
As if not suffering enough in March, I endured near death by press release for Diva air popped popcorn.
Finally I succumbed and discovered a gluten free, high fibre, low fat alternative to a bag of crisps that doesn't vanish in a flash like other diet "treats".
At under 100 calories per bag no wonder they're shouting about them. I loved sea salt and balsamic vinegar but was less keen on too sweet chipotle chilli.
Stockists include Harrods, Harvey Nichols, Dobbies Garden Centres (whoever they are… someone please fill me in) and Wholefoods aswell as various independent cafes and high street health chains.
I'm surprised none of the big supermarkets are selling this stuff yet. Grab a bag if you find them.
Moon Dough Pizza Set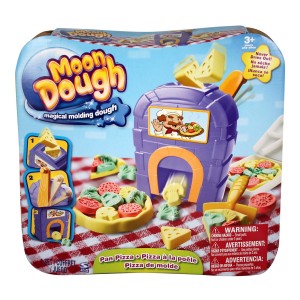 Since reaching the top end of the Tots 100, I get sent a lot of parenting related stuff, at least 80% of which is irrelevant but occasionally I spot something fun for Ted that I can slip in as food related.
You wouldn't want to eat Moon Dough by mistake, it has a similar feel to polystyrene only soft and smells very peculiar. Talking about Moon Dough without comparing with Play Doh is impossible. Play Doh is attractively coloured, therapeutic to squeeze and smells appealingly nostalgic. Moon Dough smells of toilet cleaner, comes in washed out colours nowhere near resembling the things it's meant to be and has a texture that set my teeth on edge. Kneading it is kind of like manipulating bad crumbly pastry you accidentally made with talcum powder.
Ted was suitably excited on opening the parcel and has played with it repeatedly. Which is what counts.
On the plus side, the crank handled moulding machine for shaping pretend broccoli, tomatoes and mushrooms is fun to use (for me I mean, Ted finds it a bit difficult to turn), it leaves no residue behind (bits yes, but not grease) and these puffy bits are easier to gather together and put away than the evil twin Moon Sand.
No… it's not bubble bath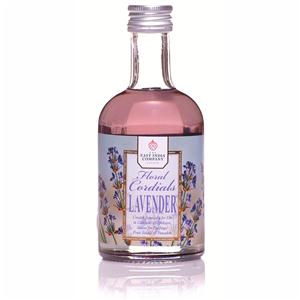 I should swot up on my history really, I had a quaint email from the East India Company vaunting their charter from Queen Elizabeth (the first, not the current one) in 1600.
This snippet was little more meaningful than Lord Sugar's Loughton HQ being in the Domesday Book (it isn't… is it?).
However I accepted their offer to try a bottle of Lavender cordial. The kind of bottle you'd get in Crabtree & Evelyn arrived by mail. I've had a sniff but cannot bring myself to drink it as a drink. I'm intending to experiment with some lavender jellies and syrups but life being as it has been lately, not got around it yet. Watch this space.
It's better than sex… oops I mean Baileys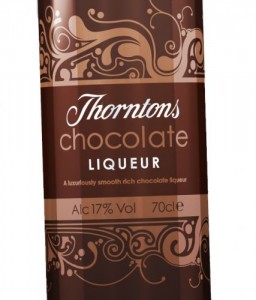 But let's move to something I can drink quite happily in abundance. Thornton's have been given a bit of stick by Mary Queen of Shops lately but possibly her view of their shops might have been improved if she'd been handed a tumbler of their heavenly chocolate liqueur at the door.
I was invited to a product launch for Thornton's Chocolate Liqueur but couldn't go yet to my surprise a bottle had been left with my neighbours whilst I was in Paris. My Bailey's Chocolate Cupcakes are one of my most popular recipes on here so seeing what else I can do with cream liqueur is very tempting.
"Pour down throat whilst reclined on chaise longue" comes high on the list.
This stuff tastes so darned good, it's like Baileys only chocolate flavoured, so I doubt I'll be able to hold onto it long enough to cook with it.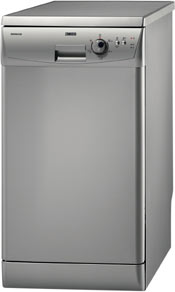 Phew. No wonder I've been busy.
Still awake?
Don't forget to comment below which gift you'd most like to receive from the Fairy Hobmother…