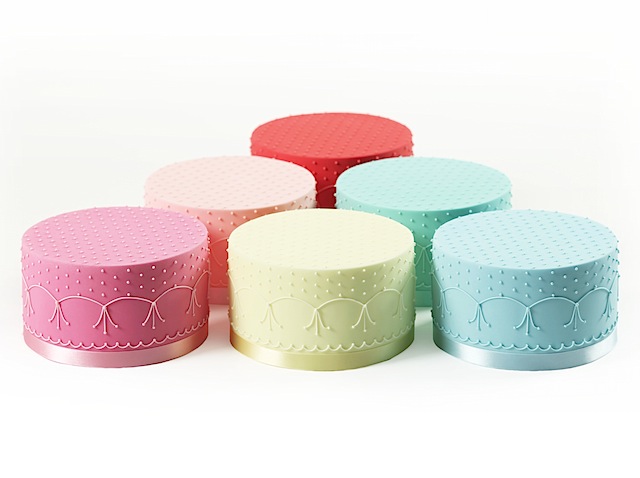 The annual Squires Kitchen Exhibition hits Surrey once more this month – I have featured cakes from this extravaganza in these previous posts about baby shower cupcakes and floral cakes.
Whilst the Cake and Bake Show or Cake International may boast larger venues, Squires offers a rare opportunity to close up and properly inspect top quality sugarcraft designs. And better still, the sugarcraft superstars are the real deal rather than familiar faces off the telly. When I asked Peggy Porschen who she admired in the cake decorating world, she told me Eddie Spence and he's got top billing. Say no more.
Squires Kitchen Exhibition runs Friday 14th to Sunday 16th March at Farnham Maltings Surrey. Say hi to Squires Kitchen on Twitter @squireskitchen – the colourful cakes above are covered in Squires' new ready coloured royal icing. Isn't it gorgeous!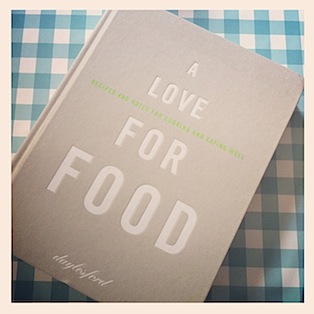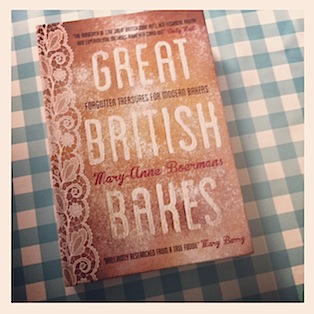 Bookwise I'm been leafing through a backlog of baking and cookery books some of which I have copies to give away in subsequent posts.
First up Daylesford A love for food – of which I spotted copies in Anthropologie on Kings Road at the weekend reminding me I'd not featured it yet. Truth be told, I have hesitated to write about it as I think I'm probably too low brow to appreciate its contents. It's all very Diana Henry / Nigel Slater, sophisticated heritage produce, wholesome seasonal twists on British dishes we might eat if we were splurging in Waitrose or strolling through a Berkshire farmers' market twice a week. I'm not comfortable with the current trend of worshipping food as mead from the gods when the average family tearing out coupons at the Tesco checkout do not and cannot eat like this. I would gladly eat the food in this book but honestly, would I cook from it? Would I find all the ingredients in the supermarket and can I afford to buy them all? Not so much. I can't motivate myself to visit Walthamstow Farmers' Market more than twice a year so admittedly I'm not the target market. But it would make a well received gift to a friend in an affluent neighbourhood with a Mulberry purse to match. A Love of Food published by Fourth Estate, RRP £30, out now.
Possibly the most cerebral of the Bake Off contestants, Mary Anne Boermanns' self photographed epic Great British Bakes stomps through the history of British baking. Meticulously researched, think Lucy Worsley with a rolling pin and you're half way there. This is definitely a book to study as much as cook from and stands out as a labour of love by its writer rather than a commercially manipulated gimmick to please the punters. Some of the historic recipes have understandably been consigned to history but others such as Scots' seed cake, Spiced damson tart and 19th century orange cake look and sound a real treat. A veritable thesis in British Baking that makes the show where the writer made her name look somewhat spongey in comparison. A thoughtful addition to the baker's bookshelf. Great British Bakes published by Square Peg, RRP £20, out now.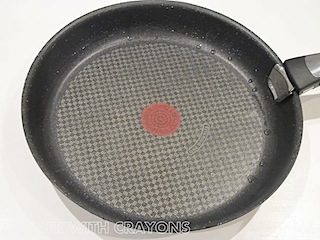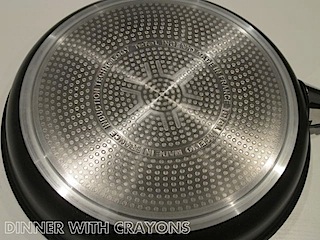 Finally it's pancake day this Tuesday 4 March and I have been flipping out with a trio of Tefal non stick frying pans. My favourite has been the supremely non-stick titanium based Ingenio 28cm frying pan with removable handle. I'm not convinced by the thermo spot in the centre of these pans that's supposed to change when it's at optimum cooking temperature. I can still see the pattern that's meant to disappear. But I am dead impressed with the pans themselves – I put this one to the test on Dinner With Crayons with my Tea Blini and another version is imminent over here. It's an eye watering £86 on Amazon with a further £19 for the handle putting it in the realms of Circulon and Le Creuset. Having been let down by Circulon in the past I would recommend the Ingenio above it. It's lighter weight and the removable handle gives you more flexibility when storing. (Handles are such a nuisance in cupboards!) Make sure you warn your husband about the removable handle though, mine pressed eject out of curiosity whilst waving it around above the loaded dishwasher and let's just say, some vintage Emma Bridgewater had a narrow escape.
The other two models, the Tefal Superior 24cm and the Tefal Jamie Oliver 26cm frying pan were more affordable around £33 and £24 respectively. I especially like the rounded shape of the former which is perfect for omelettes – and shown below cooking steaks for Valentine's Day.
Having recently been buying new pans – I bought some IKEA 365 ones last summer – and been horribly disappointed, I can now at least say to my husband, "See I told you the ones that were nearly £100 each would have been a better investment in the long run." My IKEA 365 pans get hot handles you can't pick up and stained badly after only being used twice. If I'd bought them anywhere sensible that didn't have a rage inducing customer returns desk with 45 minute queue I'd be taking them straight back.
So it's a big thumbs up for Tefal Superior and Tefal Ingenio. Rest assured my manky old KitchenAid frying pan (another bad investment) is being chucked out and you will see more of these pans on a regular basis.
They've also created a fun game online to create "pancake selfies" Tefalpancakeday.co.uk to create your own.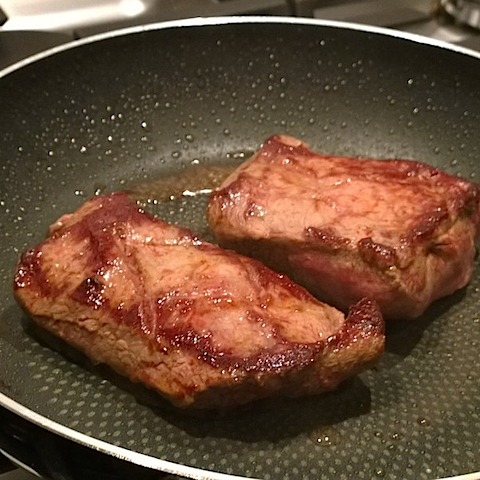 With thanks to Tefal, Square Peg and Fourth Estate for sample products and books.