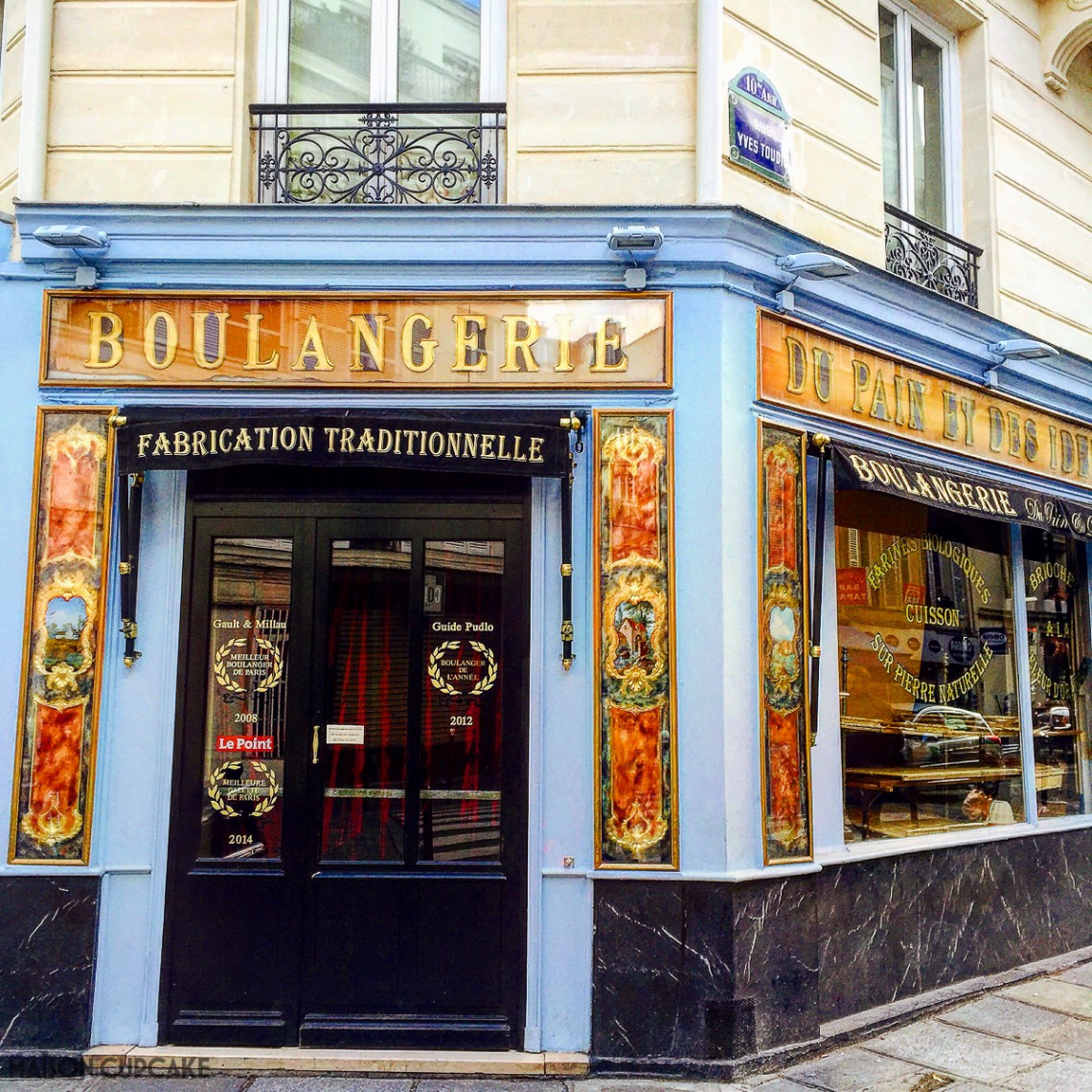 Nearly twenty years ago, on my first "sort of" independent visit to Paris, I randomly selected a hotel from the pre-internet French budget travel bible, Guide Routard.
I say "sort of" independent because we were accompanied by my in-laws for the occasion of my sister-in-law's 21st birthday. My in-laws had vouchers for some cheap ferry deal and after a squabble about who would or wouldn't fit into their car the upshot was that myself and husband were bound for Eurostar rather than the ferry and an eight hour car journey arriving the day before to have a longer trip. (A win win situation)
Hence I looked for a Paris neighbourhood convenient for Gare du Nord and having just seen the film Amelie selected a small two star hotel in the 10th arrondissement close to the Canal St Martin. At the time Guide Routard claimed this was an up and coming area and whilst not wowed at the time, for nostalgia we've often returned to this pocket of streets for old time's sake.
Twenty years on it's a very different place. A bohemian neighbourhood packed with cool restaurants, bars and shops. CNN Traveller recently described Rue de Marseille, immediately outside our original hotel as "This is the Coolest Street in Paris Right Now". Which we found very funny because we're not exactly cool but we knew about it first. Here's a run down both of places we've already tried and those on our list for future visits.
If I ever moved to Paris this is where I'd want to live. Virtually everything in this list is within 2-3 blocks.
If you know someone who might enjoy a weekend in Paris staying here please do share this post!
1. Du Pain et Des Idées
Probably one of the most picturesque bakeries in Paris, I'd admired Du Pain et Des Idees in the book Sweet Paris by Michael Paul not realising I'd stayed in the hotel opposite. When we returned in 2015 I immediately recognised the bakery but has very sadly been closed on both occasions (coincidentally both our recent visits have fallen on an Easter Sunday). The bakery excels in the "escargot" – a coiled puff pastry in various flavours.
34 Rue Yves Toudic
75010 Paris
Website: Dupainetdesidees.com
Instagram location search results: https://www.instagram.com/explore/locations/311941111/
2. Mems
Mems is a friendly casual restaurant that would not look out of place in Hackney. We landed here for drinks in 2015 and returned for lunch in 2016. Ted was impressed with his gigantic burger (a menu enfant would make this place perfect) and I had a felafel salad.
1 Rue de Marseille
75010 Paris
Facebook page: Restomems
Instagram: @restomems
(See also) https://www.instagram.com/explore/locations/4233012/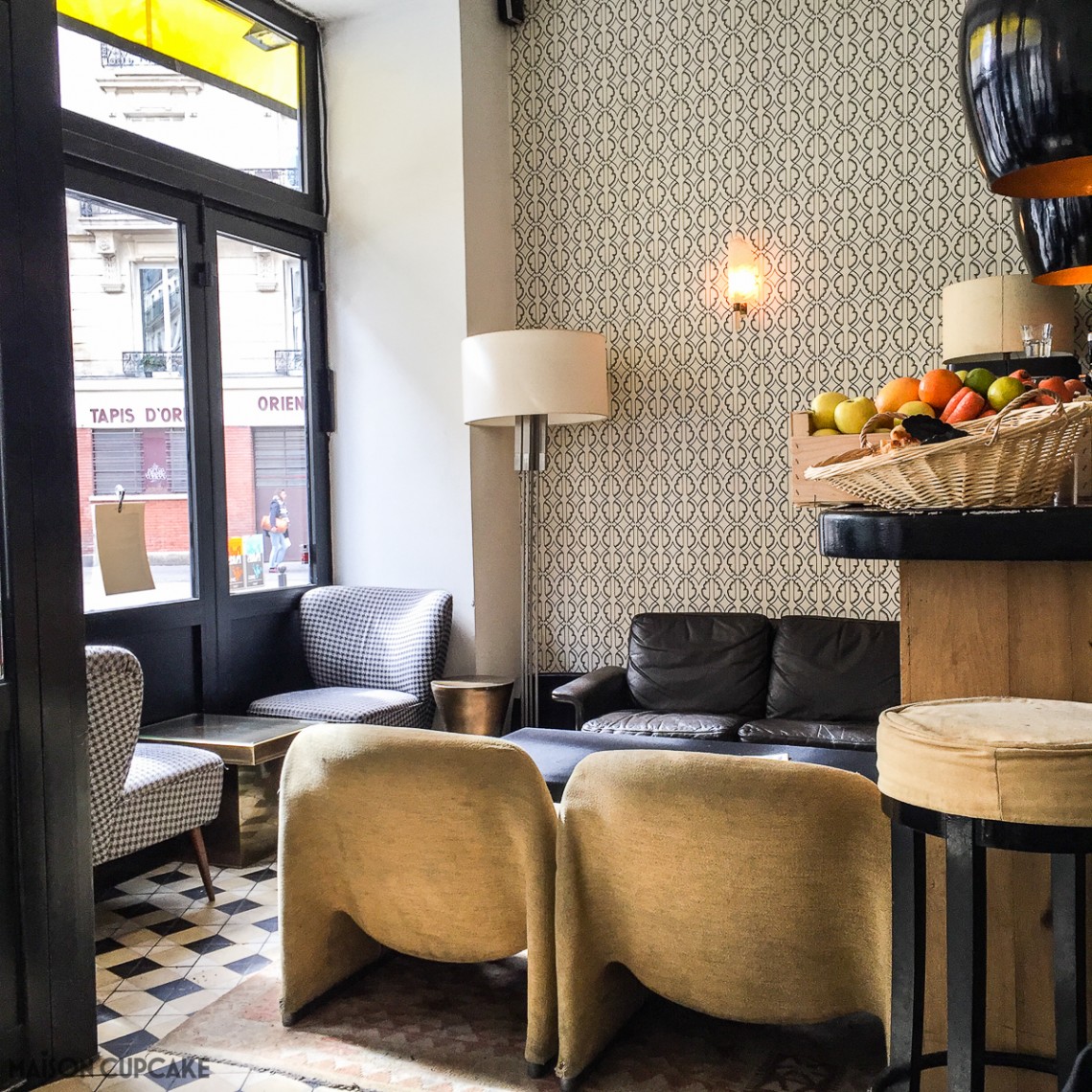 3. La Patache
La Patache is a dark atmospheric bistro serving huge flanks of steak. We knocked on their doors in 2015 early one evening only to find the staff eating their dinner and being waved away to come back an hour later. We were very glad we did.
60 Rue de Lancry
75010 Paris
Instagram location search: (can't find website)
https://www.instagram.com/explore/locations/1978066/
4. Hotel Garden St Martin
So this is the original hotel where we stayed – it's changed hands now and had a facelift but looks fabulous so I'd be delighted to come here again.
35 Rue Yves Toudic
75010 Paris
Website: www.hotel-gardensaintmartin-paris.com
5. Canal St Martin
The River Seine is not the only major waterway through Paris. The Canal St Martin in the north east of the city is a great place for a chic stroll upwards from Republique end towards Parc de Villette.
French canals are much wider than British ones and there is a series of locks with metal bridges from which to watch the barges travelling up and down.
ON MY LIST FOR FUTURE VISITS:
Now I'm no longer limited to a few words' write up in Guide Routard, I have thoroughly researched the restaurant and hotel options in the area. There's a wide variety of choice just in these few streets alone so if you choose this location for a short stay in Paris you will have plenty of respectable dining options right on your doorstep. I think I need three trips to work my way through these and that's just one small part of Paris!
These are all places I've not yet been to or only walked past…
6. Chez Prune
Authentically Parisienne cafe right on the banks of the Canal St Martin. Looks great for people watching!
36 Rue Beaurepaire
75010 Paris
Website / Instagram: Sadly not found but search on https://www.instagram.com/explore/locations/490038265/
7. Fric Frac
Fashionable cafe serving reworkings of croque monsieurs and toasted sandwiches.
Quai de Valmy
75010 Paris
Website: fricfrac.fr
Instagram: @fricfrac_restaurant
8. Carabinieri
Glamorous looking Italian restaurant.
75 Rue de Lancry
75010 Paris
Website: http://lesvitelloni.com/carabinieri/
9. Craft
Coffee shop serving sandwiches and patisserie.
24 Rue des Vinaigriers
75010 Paris
Website: cafe-craft.com
Instagram: @cafe_craft
10. Holybelly
Describing themselves as really close to a Melbourne style cafe "Serving deliciousness since 2013″
19 Rue Lucien Sampaix
75000 Paris
Website: holybel.ly
Instagram: @holybellycafe
11. Hotel Magenta 38
Beautifully decorated boutique hotel belonging to the Happy Culture group.
38 Boulevard de Magenta
75010 Paris
Website: hotelmagenta38.com
Instagram: @happy_culture (hotel group)
A photo posted by n?c?? ? ? (@nickytyw) on
12. Les Enfants Perdus
Fun looking restaurant serving traditional French fare. The staff look friendly!
9 Rue des Récollets
75010 Paris
Website: www.les-enfants-perdus.com
Instagram: @restaurantlesenfantsperdus
13. Le Verre Volé
Meaning "the stolen glass", Le Verre Vole is a few steps from Canal St Martin. There is a seafood version of Verre Volé further down the street.
67 Rue de Lancry
75010 Paris
Website: leverrevole.fr
14. Le Poutch
Coffee Shop serving brunch and lunch.
13 Rue Lucien Sampaix
75010 Paris
Website: lepoutch.fr
Instagram: @le_poutch
15. Hotel du Nord Paris Velo
Picturesque hotel that's obviously a hit with instagrammers!
47 Rue Albert Thomas
75010 Paris
Website: www.hoteldunord-leparivelo.com
Instagram: @hoteldunord_paris10
A photo posted by Helena Hoang (@helena.hg) on
16. House of 3 Brothers
Another stunning bakery on the opposite side of Boulevard Magenta. Looks well worth checking out whilst you're in the area.
25 Rue de Lancry
75010 Paris
Website: houseofthreebrothers.com
Instagram: @houseof3brothers
HOW TO GET THERE
Just two Metro stops from Gare du Nord (with a connection at Gare de l'Est) this area is perfect for weekends in Paris arriving on Eurostar. The station platform is only one flight of stairs underground making it very easy to hop on the Metro elsewhere.
Metro Jacques Bonsergent
Metro line 5 (Bobigny/Picasso to Place D'Italie.
Place Jacques Bonsergent / Boulevard Magenta. Paris 10.
Alternatively Republique station a few minutes' walk away connects you with Metro Lines to 8, 9 and 11 for direct links to Chatelet-les-Halles, Bastille, Place du Concorde and Invalides.
On this trip we were guests of Eurocamp at Camping International Maisons-Laffitte holiday parc outside north west Paris.
Read my other posts about Paris: